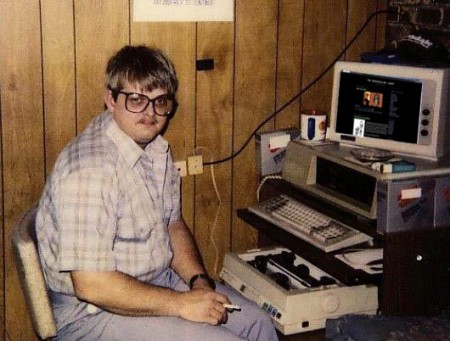 Full disclosure: I am a blogger, blogging about new rules requiring full disclosure from bloggers.
The FTC published final guidelines Monday that dictate, among other things, that "bloggers or other word-of-mouth marketers" must state when payments, free products or "other material connections" have been exchanged between them and the companies whose products they review or otherwise promote on their sites.
The FTC announcement states that "while decisions will be reached on a case-by-case basis, the post of a blogger who receives cash or in-kind payment to review a product is considered an endorsement."
The guidelines, which were last updated in 1980, also state that advertisers must say what the typical customer experience with their products will be. Under previous guidelines, advertisers needed only mention that results championed in testimonials for, for example, weight loss products, were "not typical."
Furthermore, under the new rules, celebrities or other product endorsers could be held liable if the claims made by the products they hock prove false. In the earlier guides, this issue was left unsettled.
Breaches of the law could bring fines of $11,000.
Concerns Abound…
The new guidelines have been in the works for a while, with bloggers (and social media mavens — the guides apply to Facebook and Twitter, too) taking a range of steps to comply. As reported in the Los Angeles Times, there has been a degree of anger in the bloggosphere over the new rules, as well as confusion.
Mom Central Consulting's founder and chief executive, Stacy DeBroff, said she asks bloggers listed on her site to reveal any compensation. She doesn't have a problem, in concept, with the FTC guidelines.

But she worries how deep disclosure will have to go for mommy bloggers, whom she said have been somewhat "vilified" in the media despite the relatively modest compensation they receive.
The Reporters Committee for Freedom of the Press has also expressed concern that the guidelines may trample on journalists' rights:
The guidelines are meant to apply to those who are paid to promote products, not those who are engaged in journalism, but drawing a line between the two is often difficult, and ultimately will have to be decided by courts if the FTC chooses to prosecute a blogger who is engaged in journalism.
…But May Be Overblown
But both small-time bloggers and the RCFP may be overestimating the power of the FTC, which has said repeatedly, to anyone who will listen, that the federal agency is unlikely to go after any but the most egregious and high-profile cases.
From IT Business Edge's Ann All:
A lawyer I interviewed, Thomas Cohn of Venable LLP, told me the FTC generally only prosecutes cases that "are most egregious and easiest to prove." And Elizabeth Lordan, my source from the FTC's Office of Public Affairs, told me the FTC's primary focus would be on advertisers rather than bloggers or other endorsers.
The FTC, like the writers of the Constitution, have kept their language deliberately vague, probably at least in part to inspire bloggers and others to essentially self-regulate. As the guidelines mature, no doubt a body of case law will develop, clarifying just what exactly constitutes a prosecutable offense.
As Business Week commented, the rules could have the added benefit of bringing some legitimacy to the blogosphere, by providing consumers with greater knowledge of potential biases, or prompting bloggers to create their own "in-house" code of ethics.
Here at Triple Pundit, we applaud the new guidelines as an example of Triple Bottom Line thinking.