The U.S. oil and gas industry has been spending big bucks for environmental remediation, pollution control and prevention, and industrial energy management, and that figure is expected to grow at a CAGR rate of 4 percent between 2012 and 2017, according to the  Verdantix Critical Moments analysis. The analysis covered 87 oil and gas companies with revenues above $1 billion and found the industry spent $5.4 billion in 2012 in sustainability spending and is expected to grow to $6.5 billion in 2017. The study identified that the largest areas of investment were environmental remediation, pollution control and prevention, and industrial energy management, and that on-site renewable energy was the fastest growing area of spending.
For 2014, the report states that the environment, health and safety category will comprise the lion's share of the spending, and environmental remediation initiatives comprise 38 percent. Pollution control and prevention initiatives comprise 17 percent and industrial energy management initiatives total 13 percent. Reading such a report temporarily makes me feel better about the industry, but considering the degradation caused, this is merely a start.
Altruistic intentions are not necessarily at the root of such spending, as some is likely in response to regulatory action by the EPA, such as the recent announcement by Shell to spend $115 million to reduce air pollution at a Houston-area refinery and chemical plant after being found in violation of the Clean Air Act. A technology to reduce air pollution associated with industrial flares used to burn waste gas comprises $100 million of the spending. Regardless of motives, area residents will breath easier and the impact is positive. Avoiding liability is certainly another motivation for increased sustainability spending, but this has a positive impact on humanity.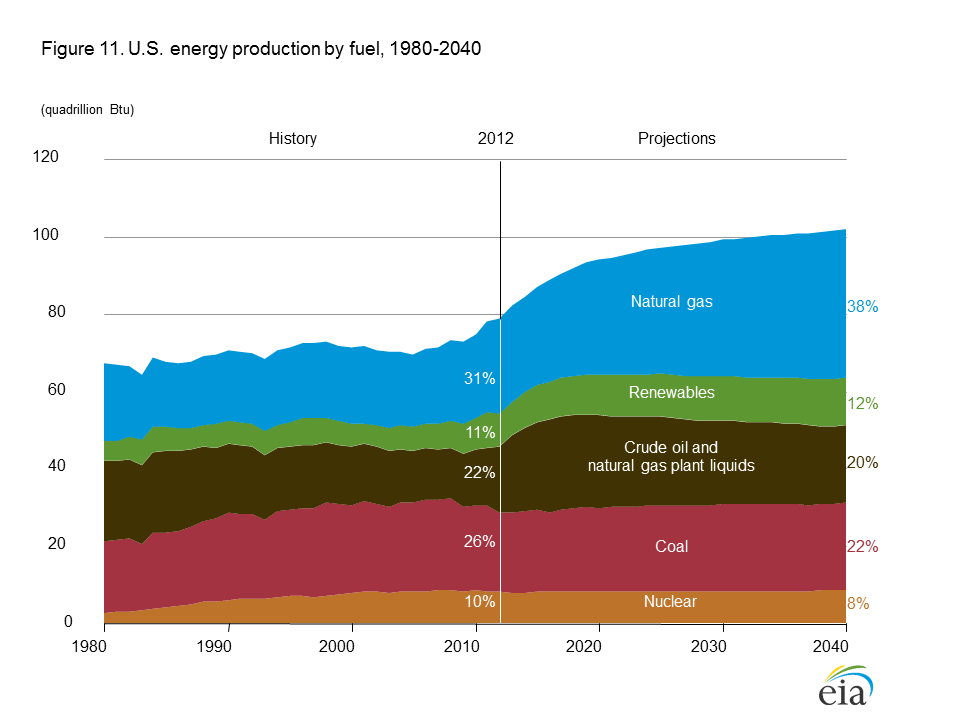 Although the increase in sustainability spending may seem impressive on the surface, US oil and gas extraction is booming and set to break recent records. When compared to soaring output, spending is really flat at best. U.S. crude oil field production has climbed over the last few years back to the late 1980s levels. The International Energy Agency predicts the U.S. will surpass Saudi Arabia as the largest oil producer in 2015. The Energy Information Administration even predicts the U.S. will surpass Russia as the biggest natural gas producer.
This is in large part due to hydraulic fracturing or fracking, a process that has recently allowed certain natural gas reserves to be drilled that were cost prohibitive a couple decades ago. Although natural gas is cleaner burning than coal, fracking does emit methane (a potent greenhouse gas), and causes air and water pollution.  This cheap and abundant supply of natural gas also hasn't been helpful for making renewable energy competitive with fossil fuels. Federal regulation of fracking is largely non-existent, thus relying on a patchwork of state regulations to require safe and clean practices during extraction. Many believe that practices aren't safe enough, resulting in significant environmental damage.
The increase in oil and gas extraction has been credited as helping the economy recover, although this outlook ignores the external costs of contaminated well water, asthma attacks, climate change, collapsing fisheries, and so on. The health and environmental costs that society shoulders due to this polluting industry continues, albeit mitigated by some clean up efforts.
When compared with the output growth of the oil and gas industry, the increase in sustainability spending pales in comparison. Although this spending certainly helps mitigate the huge impact this industry has on greenhouse gas emissions, water quality, worker safety, and so on, this is not a green industry.