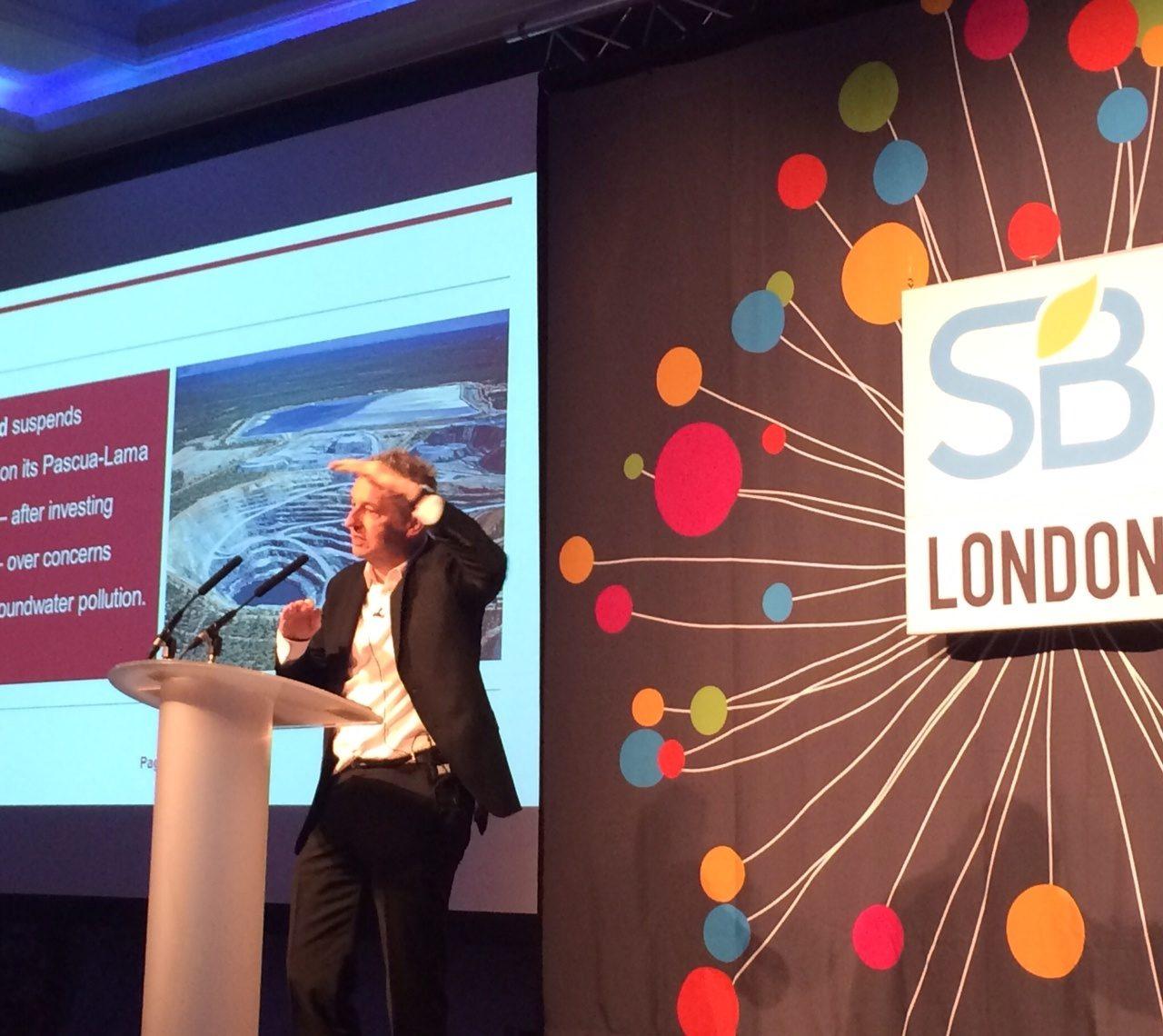 By Felicity Carus
Nike and ExxonMobil are not two companies often mentioned in the same breath, unless of course it comes to the health of their profits.
But Paul Dickinson, founder and executive chairman of CDP, is disappointed by the apparel giant's refusal to participate in the nonprofit's voluntary Global Water Report launched yesterday. Exxon participated in the CDP's last annual carbon report, while Nike did not make its data public for the water report.
The water report was conducted on behalf of 503 investors, such as Bank of America, CalPRS, Deutsche Bank and JP Morgan Chase & Co, with $60 trillion in assets under management.
"It's a bizarre company like Exxon or Nike who will ignore a legitimate question for their shareholders," he tells me. "The question is: If they are not answerable to their shareholders, then who are they answerable to? Are they rogue companies?"
Nike's commitment to sustainability goes way beyond rhetoric and the relationship with CDP is generally cooperative, but it was surprising nonetheless.
Morgan Gillespy, CDP's account manager for water, says: "We work very closely with Nike so it was surprising. But we do have a list of persistent non-responders that we try to give some extra attention to encourage them to respond in coming years. It's not something that we make public but may happen potentially in the future."
It is precisely this lack of transparency that CDP has been trying to remove for the past 12 years, shining a light on industries that would otherwise have kept their environmental data private.
CDP now helps 767 institutional investors with US$92 trillion in assets assess the exposure to risk in portfolios that are associated with carbon, water and deforestation.
CDP's data have become the gold standard in environmental reporting, but the organization was conceived at a very different time when political actions such as the Climate Change Act in Congress and Department for Energy and Climate Change in the U.K. seemed unlikely.
"We're just a bunch of people who built an Olympic stadium and these massive companies come and impress the world," Dickinson says. "The greatest change is the movement of the global agenda."
In 2002, when the first CDP report was published, the report didn't talk about climate change because it was too controversial.
"What we said was actions in response to the perceptions of climate change were real because we could prove the actions. The change that has happened has been unprecedented.
"It doesn't necessarily mean the world is on the right track. But I would say that there is a consensus among credible institutions that we have a problem which over the next generation or two could be described as very serious with potentially catastrophic consequences."
One of the most profound shifts has been the realization that where governments have failed, especially after the bruising U.N.-led climate talks and rancorous climate change denial in the U.S. Congress, corporations have filled the power vacuum to really make a difference.
"Essentially the job of looking after the future is something we grant to the government," Dickinson told Sustainable Brands delegates today.
"But globalization had a big political influence that we didn't quite realize. The consequence of that is that governments can't really do much because the global business system constrains them to a very great degree.
"When we look past government, that is sustainability. Sustainability is like the internet it's bigger every year, it's never going to go away and you have to learn to make money out of it otherwise your competitor will take that positioning."
It's that incentive to profit from innovation and efficiency that encourages companies to report their carbon emissions or water use. Today's report says that while companies such as Diageo, H&M, Merck, Unilever, BASF and Cisco are beginning to respond to water risk, energy companies continue to lag behind other sectors.
But after all the success and frustrations of the past decade, Dickinson claims that he remains positive, in part because we know more about the data on our changing climate.
"I'm far more optimistic than I was 10 years ago because society has woken up to the problem," he says. "I would be wrong if the northern ice cap started re-freezing, if it started getting cooler or if these droughts stopped. But they're not, and we're not wrong. That is the underlying, relentless drumbeat.
"It's very hard for people. When they get the data on climate change they've got three choices: completely change their lives, live within tolerable contradictions or deny. We actually need to come up with a fourth one which is: constructively engage.
"We're seeing a grand coalition of investors, corporations, citizens as consumers, citizens as investors, facilitating NGOs and the media who are not sitting idly by and allowing some kind of failure to put our children in jeopardy."
We maintain a strong staff of reporters and guest authors in various locations with an interest in your subject matter. Get in touch with us if you would like to have one of our writers present at your event to cover it and write up big picture ideas that transpire or interview conference speakers and attendees on the air. If we don't have a contributor in your area we're happy to work with someone you know.