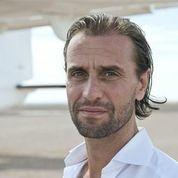 By Cindy Mehallow
Commitments made at the Clinton Global Initiative (CGI) annual meeting tend to respond to pressing global needs, and this year's event was no exception. Five of the initiatives announced at the CGI's 10th annual meeting will help Jordan and other Mideast nations cope with the ongoing Syrian refugee crisis.
The crisis in Syria, now in its fourth year, has laid a heavy burden on Jordan and its neighbors. A key U.S. ally, Jordan welcomes Syrian refugees who daily stream across its northern border. About 1.3 million Syrians now live in Jordan, including about 630,000 of whom are registered as refugees. More than 120,000 live in the refugee camp Zaatari, which is now the fourth largest city in Jordan and the second biggest refugee camp in the world. The burden this places on Jordan's infrastructure and services is almost crippling.
"We will always do the right thing. We punch above our weight. But how much can we do by ourselves?" asked King Abdullah II of Jordan. "We are asking the international community to watch our backs."
The new commitments announced at the CGI are intended to do just that.
Wind for Prosperity
Through the Wind for Prosperity social impact venture, Vestas and EP Global Energy (EPGE) committed to deploy wind energy solutions that could help power refugee camps in Jordan. Lacking any oil reserves, Jordan imports nearly all of its energy – a challenging task even without sheltering hundreds of thousands of Syrian refugees. EPGE and Vestas, the only global energy company dedicated exclusively to wind, will develop a wind power plant with a total generation capacity between 9 and 15 megawatts.
"This region is deeply challenged by lack of energy," explained Morten Albaek, Vestas Group senior vice president and chief marketing officer, when I spoke with him privately.
"Depending on its ultimate placement, this project at a minimum could generate enough energy for basic services in a key refugee camp and the surrounding region, such as pumping water, providing residential electricity and powering medical clinics. With additional investment we'll be able to provide enough energy so that Jordanian citizens can build small factories and operate businesses."
The size of the generation facilities will depend on the amount of capital Vestas is able to raise from social impact investors, donors and other private sources.
"We have already raised about one-fifth of the funding," explained Albaek. "King Abdullah II of Jordan is fully supportive of our project and has assured that we'll obtain all necessary local permitting. We expect that the systems will be in place and fully operational in 2015."
Other new commitments will deliver health services, education and general fundraising for Jordan and other Mideast nations sheltering Syrian refugees.
Operation Blue Falcon: Improving health access in Jordan
Medical device maker
Medtronic
has committed to enhance the cardiology and neuro/spine surgery services in Jordan. Medtronic will provide staff, medical equipment and medical fellowships, in addition to renovating the ER triage area at Al Bashir Hospital in Amman, Jordan.
Public health services
International Medical Corps
committed to expand public health services and build the capacity of local organizations to meet the needs of refugee and host communities in the four largest refugee-recipient nations of the Syrian refugee crisis: Lebanon, Jordan, Iraq and Turkey.
Self-built transitional schools for Syrian refugees
Pilosio
, an Italian leader in temporary structures, has committed to construct a deployable, transitional and easily-assembled school structure for up to 100 children. If the pilot is successful, Pilosio will expand the project to 10 schools in Jordan and Turkey.
Syrian Refugee and Resiliency Fund
The nonprofit
Global Impact
committed to build and manage the Syrian Refugee and Resiliency Fund to provide CGI members with access to a neutral platform to raise funds for Commitments to Action related to the Syrian refugee crisis. Global Impact aims to raise $1 million in contributions from foundations, corporations or individuals.
"Jordan is a trusted neighbor," declared King Abdullah II. "Please help us to be there for you."
Images courtesy of Vestas
Cindy Mehallow is principal of Mehallow Communications, a woman-owned sustainability communications consulting practice specializing in corporate social responsibility reporting and stakeholder communications. A GRI organizational stakeholder, Cindy has produced award-winning sustainability reports for Fortune 500 companies in a variety of industries.
We maintain a strong staff of reporters and guest authors in various locations with an interest in your subject matter. Get in touch with us if you would like to have one of our writers present at your event to cover it and write up big picture ideas that transpire or interview conference speakers and attendees on the air. If we don't have a contributor in your area we're happy to work with someone you know.