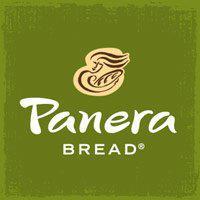 By Annika Hoeltje
The Social Innovation Summit in NYC brings together organizations that aim to scale their social impact, such as the two large bakery chains Greyston Bakery and Panera Bread. Both are utilizing their core competencies in order to drive positive social change and community development. Greyston Bakery provides jobs and training opportunities for people, who haven't been given a chance before, and Panera Bread addresses the problem of food insecurity in their community cafes.
Greyston Bakery creates apprenticeships for people who might otherwise not get the opportunity, so that they can move forward on their path to self-sufficiency. The certified B Corporation provides integrated training programs for individuals such as Dion Drew. After leaving jail in 2008 it was very hard for Dion to find a job that paid a salary he could survive on or that would enable him to start a family. Greyston Bakery took him on as an apprentice. During his yearlong apprenticeship he learned patience, self-discipline and a new attitude. He successfully completed the training program and was later promoted to the position of Lead Operator in the Research and Development Department. Dion finally had the means to support a family and his first child, a daughter, was born in 2010. The training program provided structure, taught him applicable hands on skills, and let him contribute to the making of high quality products.
Greyston Bakery shows how vocational training can open up opportunities for people that want to turn their lives around. This is a great example of how a company can tackle one of America's most pressing social challenges, while operating a profitable business.
Another example for creating social impact is Panera Bread. Panera founder and CEO Ron Shaich believes that everyone deserves a dignifying dining experience in an uplifting environment regardless of their means. According to Shaich, one out of six people in the U.S. live in food insecure homes. At the Social Innovation Summit, he explained how this unique purpose guides the organization's new initative, Panera Cares: At Panera Cares cafes guests will find the same menu of freshly baked goods, but no set prices. Instead they pay what they can into a donation box based on the honor system.
Panera didn't just want to give left overs to homeless shelters – the company wanted to connect with those suffering from food insecurity. Panera opens up a new bakery café every 72 hours and Shaich wanted to apply this knowledge and skills to have a direct impact. He says: "It's not just about feeding people's bellies but also about raising their dignity." In order to alleviate the social pressure no one can see how much a customer actually pays or donates. In order to sustain the bakeries, Panera Cares cafes are located in economically diverse neighborhoods.
Shaich said he learned a lot about his customers, his staff, and about the nature of humanity. He points out the following lessons from his pursuit for social innovation and impact. A company should:


Identify its unique purpose and impact goal.


Utilize its core competencies when innovating for social impact


Pilot one impact project first and be prepared to fail fast and reiterate constantly.


Raise awareness and challenge other organizations to do the same.
At the Social Innovation Summit both bakeries showed how they innovate in order to grow their business and their social impact. The next
Social Innovation Summit
will be in Silicon Valley in November.
Image courtesy of Panera Bread via Facebook
Annika is a consulting and cross-cultural project management professional with experience in Germany, India, China, Costa Rica and the U.S. She is passionate about social innovation, sustainable and change management, employee and stakeholder engagement, as well as organizational development. Annika recently finished her MBA in Sustainable Management and is based in San Francisco.
We maintain a strong staff of reporters and guest authors in various locations with an interest in your subject matter. Get in touch with us if you would like to have one of our writers present at your event to cover it and write up big picture ideas that transpire or interview conference speakers and attendees on the air. If we don't have a contributor in your area we're happy to work with someone you know.