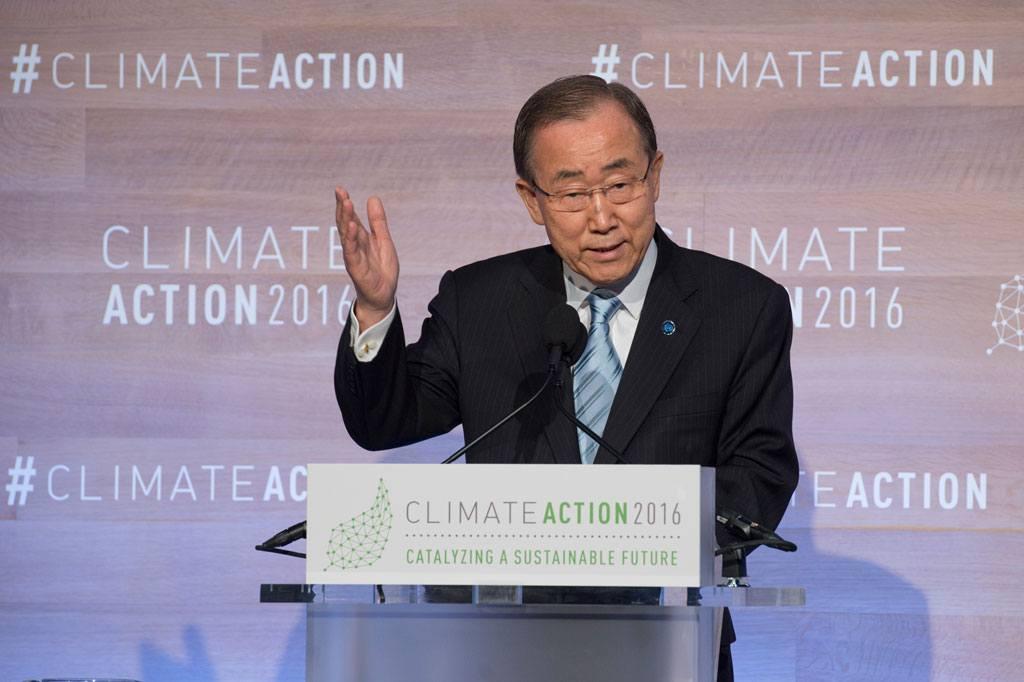 With a busy week behind you and the weekend within reach, there's no shame in taking things a bit easy on Friday afternoon. With this in mind, every Friday TriplePundit will give you a fun, easy read on a topic you care about. So, take a break from those endless email threads and spend five minutes catching up on the latest trends in sustainability and business.
Two weeks after the historic Paris Agreement signing ceremony, leaders gathered again this week to discuss the future of climate action. On Thursday and Friday, city government heads, business executives and civil-society leaders assembled in Washington, D.C. for Climate Action 2016, a multi-stakeholder summit aimed to accelerate climate action implementation.
Just in time for the summit, the Science Based Targets initiative announced a new milestone for corporate climate action: 155 companies are now committed to ambitious emissions-reduction targets that align with the global effort to limit global warming to "well below" 2 degrees Celsius.
"These commitments form the foundation of a credible corporate climate action strategy as the world transitions to the low-carbon economy," the Science Based Targets initiative -- a partnership between CDP, the U.N. Global Compact, the World Resources Institute and WWF -- said in a press release.
Forty-one new companies have joined the initiative since the COP21 negotiations in Paris last December. So, which companies are stepping up, and what do they plan to do? You can find a full list of committed companies here. But for those of you on the run, we rounded up some of the big ones below.
General Mills
General Mills
' commitments are widely considered the windfall that started it all. The consumer packaged goods giant was
the first multinational to commit to science-based targets
-- months before the COP21 climate talks convened in Paris.
As a refresher, here's what the company plans to do: reduce absolute greenhouse gas emissions by 28 percent across its full value chain – from farm to fork to landfill – over the next 10 years. CEO Kendall Powell also joined other major food company CEOs in a letter to government leaders, calling for strong action ahead of COP21. With the way things are developing for the Paris Agreement, we'd say those leaders were listening.
Coca-Cola
Coca-Cola
committed to reduce the absolute greenhouse emissions from its core business operations by 50 percent by 2020, using a 2007 base-year. It also committed to reduce the GHG emissions from its drinks by 33 percent by 2020, using the same base-year.
One of Coca-Cola's largest bottling partners, Coca-Cola Hellenic Bottling Co. (Coca-Cola HBC), also made big strides toward science-based commitments. The bottler, which serves 28 countries, mostly in Europe, aims to reduce total value-chain emissions by 25 percent per liter of beverage from 2010-2020, and reduce Scope 1 and 2 emissions by 50 percent per liter during the same time period.
"In the past, companies would set targets without the necessary information or a solid point of reference. They would just pick a round figure and aim for cuts of 20, 30, 40 percent, with no further justification, other than generic aspirations," Galya Tsonkova, environment manager for Coca-Cola HBC, explained in press statement. "Now, we have a target that is approved by external, credible experts, verified through relevant scientific methodology. That makes a big difference, both for external stakeholders, as well as to our management."
Dell
Dell is
making big moves in the sustainability world
. It was one of the first companies to introduce
plant-based, biodegradable packaging
, and it's inching closer to a
closed-loop supply chain
for its electronic products. And when it comes to greenhouse gas emissions, this sustainability darling doesn't disappoint.
The company committed to reduce GHG emissions from its facilities and logistics operations by 50 percent by 2020, using a 2010 base-year. If that's not enough, it also aims to reduce the energy intensity of its product portfolio by a whopping 80 percent by 2020, using a 2011 base-year.
Sony
In its latest commitment, Sony said it plans to reduce GHG emissions from its operations by 42 percent below 2000 levels by 2020.
The commitment is the next step in a lofty long-term vision: to reduce the company's environmental footprint to zero by 2050. Such a goal may sound unattainable, but Sony is working with the Science Based Targets initiative to calculate just what it will need to make it happen -- namely, a 90 percent reduction in total value-chain emissions from 2008 levels.
Thalys
Those reading this story in the states may be scratching their heads at this company name. But readers in Europe likely know the international high-speed rail operator well. Its speedy train services can carry riders from London to Amsterdam in less than two hours -- providing a quick (and environmentally preferable) alternative to air travel.
Now, Thalys is going a step further by cutting GHG emissions per passenger kilometer by 41.4 percent by 2020, compared to a 2008 base-year.
Procter & Gamble
Procter & Gamble committed to cut emissions from operations by 30 percent from 2010 levels by 2020. The company also joined a WWF-sponsored program, called the
Climate Savers Program
, which helps companies with their efforts to address climate change.
Learn more here
.
Enel
It may be surprising to see a company whose main mission is fossil fuels on this list. But Enel, an Italian electric and gas utility, is making bold moves toward a low-carbon future.
The company plans to reduce carbon dioxide emissions by 25 percent per kilowatt-hour of energy sold by 2020, using 2007 as a baseline. The target includes the decommissioning of 13 gigawatts of fossil power plants in Italy. It's a milestone in the company's long-term goal to operate in carbon neutrality by 2050.
NRG Energy
Renewable-focused energy company
NRG
catapulted into the Fortune 250 through its
emphasis on low-carbon solutions
, so it's no surprise that the company wants to take things even further.
NRG committed to reduce absolute GHG emissions by 50 percent by 2030, using 2014 as a baseline. The company ultimately aims to cut absolute emissions by 90 percent between 2014 and 2050.
Pfizer
Pharmaceutical giant Pfizer plans to reduce GHG emissions from operations by 20 percent by 2020 from a 2012 base-year. This 2020 goal will keep the company on track to achieve a 60 to 80 percent reduction in emissions between 2000 and 2050.
The company committed to require 100 percent of its key suppliers to manage their environmental impacts, including GHG emissions, through effective sustainability programs. It hopes to see 90 percent of these key suppliers institute GHG-reduction targets by the end of 2020.
International Post Corp.
International Post Corp., a global cooperative association of 24 postal operators, committed to reduce absolute emissions by 20 percent per letter and parcel delivery by 2025, from a 2013 base-year.
Headquartered in Brussels, the International Post Corp. counts the U.S. Postal Service, as well as the national posts of Belgium, Ireland, the U.K. and Canada, among its members. The association recommends that its member postal operators submit their individual targets to the Science Based Targets initiative for official quality checks.
Image credit: Eskinder Debebe for the U.N. News Center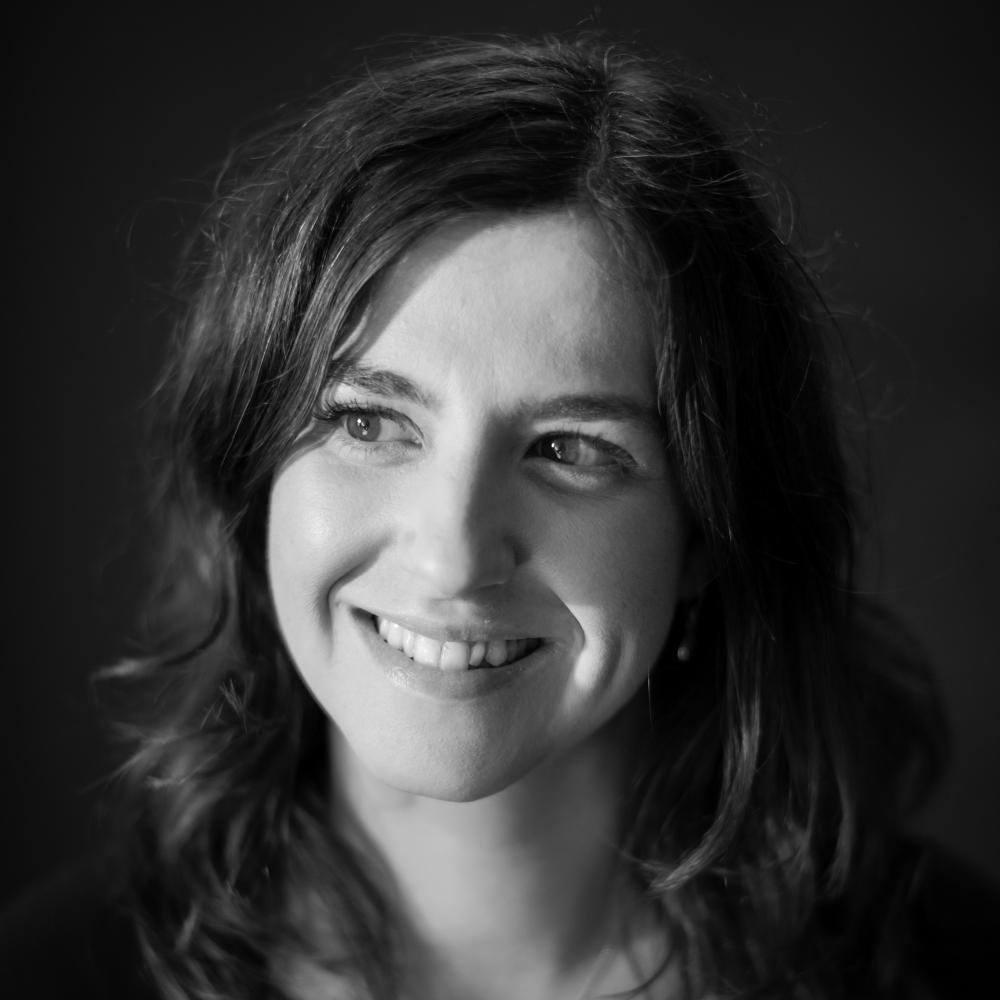 Mary has reported on sustainability and social impact for over a decade and now serves as managing editor of TriplePundit. She is also the general manager of TriplePundit's Brand Studio, which has worked with dozens of brands and organizations on sustainability storytelling.