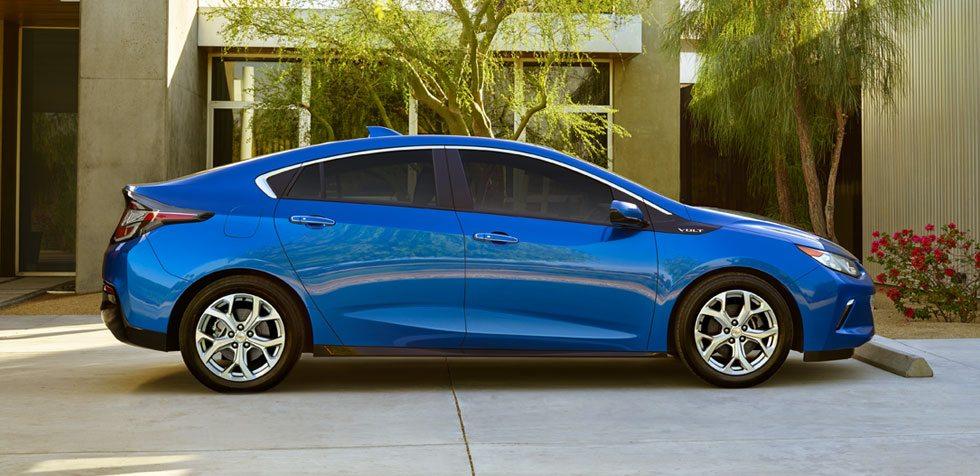 General Motors released its 2015 Sustainability report this week. Entitled Accelerating Ahead: How We Are Sustainably Moving the World, the report looks to the future direction of personal transportation. At the same time, it notes the steps that the company has made in the past year to support that transition.
Says David Tulauskas, GM's director of sustainability: "We believe sustainability encompasses a wide range of social and economic issues, as well as environmental ones. GM's global impact certainly includes the environmental performance of our vehicles and our facilities, but it goes much further ... It's pretty clear that Earth – its people and its environment – make up one big shared system. GM has a role to play to make that system work more effectively for all of us."
In considering that system, it's clear that Tulauskas and GM are looking beyond the traditional vehicle ownership model that dominated the 20th century, a model that is being shaken up by widespread changes across a wide swath of the social, economic and environmental landscape.
Indeed, the report looks ahead to a future in which connectivity, car-sharing, alternative propulsion and autonomous vehicles play a major role. Says CEO Mary Barra: "We see tremendous potential in these technologies and the long-term benefits for our customers and communities around the world. The GM team is looking to lead this transformation of personal mobility and will continue to deliver on our commitment to responsible manufacturing."
For starters, the company is leveraging its 20 years of experience with OnStar to enable both advanced safety technology and car-sharing. Car safety features include: low-speed front automatic braking, front pedestrian braking, full display mirror, curb-view camera, surround vision recorder, night vision as well as forward-collision warning, and automatic emergency braking. It also plans to bring SuperCruise, the industry's first semi-autonomous driver-assist technology, to market next year on the Cadillac CT6.
On the car-sharing front, the company launched its Maven car-sharing brand and invested $500 million in a strategic alliance with rideshare provider Lyft.
As for what will propel these new vehicles as they get around, the words electric and autonomous feature prominently in the report. Chevy made big news this year with its affordable, all-electric Bolt EV, which is estimated to offer a more than 200 miles per charge.
Autonomous features beyond those planned for SuperCruise are also described in the report. Included is research that GM is doing in conjunction with the Michigan Department of Transportation, the University of Michigan's Mobility Transformation Center and other automakers on a vehicle-to-infrastructure (V2I) corridor. The corridor encompasses 120 miles of metro Detroit roadways, and it will be the largest such deployment in the U.S. Also described are efforts taking place in Ann Arbor's M-City test facility and the ongoing work in vehicle-to-vehicle (V2V) communication also aimed to improve safety.
The company's efforts have not gone unrecognized. Mindy Lubber, president of Ceres, the nonprofit sustainability advocate, said: "GM is quickly and appropriately adapting its business to our rapidly changing world, from addressing climate change through public policy advocacy to helping move electric vehicles into the mainstream."
The U.S. EPA has recognized GM as an Energy Star Partner of the Year – for sustained excellence in energy management for four years running. GM was the only automaker named to the Dow Jones Sustainability Index, and it also received a perfect score from CDP for climate change data reporting.
The company also reported a number of internal sustainability accomplishments over the past year to report. Probably the most important accomplishment a vehicle manufacturer can make at this time is to improve the carbon footprint of its fleet. GM reduced the average CO2 tailpipe emissions of its U.S. fleet by 7.4 percent against a 2011 baseline, with comparable improvements in Europe and Asia. The company grew the number of electrified vehicles on U.S. roads by 9 percent and increased the number of models capable of 40 mpg on the highway from six to nine.
On the waste-management front, GM increased the number of landfill-free facilities to 131, reducing total waste by 3 percent. The company decreased manufacturing energy intensity by 5 percent and carbon intensity by 8 percent compared to the previous year. Compared to a 2010 baseline, those numbers are 14 percent and 15 percent, respectively.
Beyond its own plants, GM teamed up with Nike to co-champion the formation of the U.S. Materials Marketplace, a joint pilot project led by the Corporate Eco Forum, the U.S. Business Council for Sustainable Development and the World Business Council for Sustainable Development (WBCSD). This project brings together 20 companies to identify ways to reuse or exchange undervalued materials via an online database and establish new circular supply chains.
The company also announced $7.8 billion in capital investments around the world that will stimulate employment, an issue it is focusing on with programs like In Charge for the Next Generation. GM also supports STEM (science, technology, engineering and mathematics) education through its sponsorship of programs like A World in Motion and First Robotics Competitions.
At a time of rapid, perhaps even dizzying change in the world of transportation -- when companies that didn't even exist 10 years ago like Tesla, Uber and Zipcar threaten to reshape the landscape, and cities around the world are looking for ways to ban cars outright -- GM's report makes it clear that the automaker is still very much in the game, responding to these changes with some bold ideas of its own.
Image courtesy of Chevrolet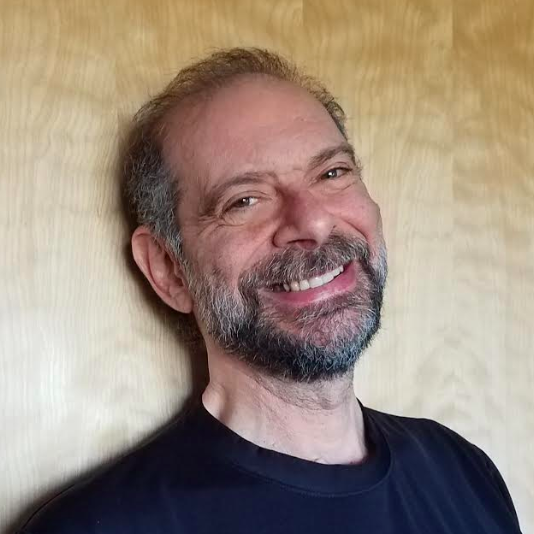 RP Siegel (1952-2021), was an author and inventor who shined a powerful light on numerous environmental and technological topics. His work appeared in TriplePundit, GreenBiz, Justmeans, CSRWire, Sustainable Brands, Grist, Strategy+Business, Mechanical Engineering,  Design News, PolicyInnovations, Social Earth, Environmental Science, 3BL Media, ThomasNet, Huffington Post, Eniday, and engineering.com among others . He was the co-author, with Roger Saillant, of Vapor Trails, an adventure novel that shows climate change from a human perspective. RP was a professional engineer - a prolific inventor with 53 patents and President of Rain Mountain LLC a an independent product development group. RP was the winner of the 2015 Abu Dhabi Sustainability Week blogging competition. RP passed away on September 30, 2021. We here at TriplePundit will always be grateful for his insight, wit and hard work.