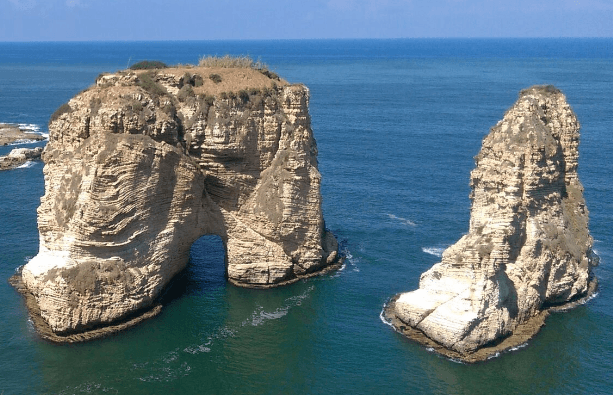 Lebanon is one of the most dynamic countries on Earth. In an area far smaller than the state of Connecticut, this tiny country offers almost as much scenery and activities as California.
Its Beqaa Valley to the east produces fantastic produce, which you can find in abundance throughout the towns and cities on the country's Mediterranean coast. The Mount Lebanon range is home to skiing in the winter and the iconic Cedars of Lebanon park, which offers spectacular scenery (and explains the design of the nation's flag). Towns such as Byblos are home to ruins dating back to the Phoenicians. The country's capital, Beirut, is arguably the educational, cultural, entertainment, culinary and party capital of the Middle East. And its approximately 20 million people have a reputation for being entrepreneurial and keenly business-savvy.
But of those 20 million people, only about 4 million currently live within the country's borders. Lebanese emigration has been ongoing for over 100 years; the country's 1975-2000 civil war, religious strife, longstanding tensions with Israel (or Occupied Palestine, as most Lebanese refer to what is to the south), and now the added strain of at least 1 million Syrian refugees encamped in Lebanon are among the reasons many Lebanese have left, or want to leave.
Many Lebanese seek work in the Gulf States of the United Arab Emirates, Saudi Arabia and Qatar in order to support their families yet still live a short flight away from home. Others have long emigrated as far as Australia and even Brazil, where as many as 6 million people of Lebanese descent are settled in industrial centers such as São Paulo and Porto Alegre.
Political and social problems aside, corruption has become the largest reason why many Lebanese have become frustrated with their home country. And the same has become true in other countries throughout Northern Africa, the Levant and the Arabian Peninsula.
According to a new report issued by Transparency International, Lebanese have a dim view of how their country is tackling corruption. And over the past year, 92 percent of citizens polled in this survey believe it has become even worse over the past year. About two-thirds say the public sector is entirely corrupt, and 76 percent insist that the government is doing a terrible job at fighting corruption.
Over the past year, 28 percent of Lebanese say they have paid a government official to get something done -- whether it was to attain timely medical care, score a building permit or identification document, or settle a dispute with a public utility. Overall, the only country in this region that scored worse is Yemen, but Egypt, Morocco and Sudan also report high rates of corruption.
One can see corruption's effects walking through the streets of Beirut, where bombed-out shells of buildings still sit only a few blocks from the city's stunning Corniche, or waterfront. The city's central district, or Centre Ville, has been largely rebuilt, as that effort was a priority of Rafik Hariri, the nation's late prime minister. But even in many of the city's poshest neighborhoods, buildings stand decrepit; on many blocks, monstrous concrete structures replaced the Italianate architecture that helped burnish Beirut's reputation as the "Paris of the Middle East."
"The government picks and chooses who they want to re-develop this city, so if you don't have the proper connections, forget it," said a Beirut-based designer (who wishes to be anonymous) in an email to TriplePundit. "If you wonder why many properties like hotels are never updated, it is because many owners just do not want to deal with the bureaucrats, because they know they won't be able to afford the bribes to do any upgrades. Meanwhile, beautiful buildings will suddenly disappear because that owner had a good friend in the government — or could afford to pay him to get the work done faster."
In Lebanon, as well as the other eight nations surveyed by Transparency International, corruption has proven to become the insufferable reality for the region's youth. Citizens younger than 35 are most likely to pay a bribe. And in a region where tradition dictates that men absolutely must be the breadwinners, Middle Eastern men -- far too many of whom are unemployed -- dole out bribes at a higher rate than women. The poor, and those who live in rural areas, are also more susceptible to bribery's vicious circle.
For anyone who thought the Arab Spring of 2011 offered hope to a population long subjected to authoritarian yet ineffective regimes, Transparency International's findings are indeed depressing. And the report also offers one reason why so many young people want to flee the region — or become tempted to join organizations that seek to upset the status quo, usually by violence.
The result is a jaded population: The survey suggests 1 in 3 people, or 50 million people within this region, have paid at least one bribe in the past year. Many suffer in silence, as 40 percent who reported corruption say they have also endured some form of retaliation.
The one bright spot of this report is that many respondents to this survey feel that the people themselves can make a difference in fighting corruption. That feeling runs in highest in Tunisia, which out of all countries in the region offered the most positive assessment.
Elsewhere, there is some hope, as more governments have welcomed sustainable development programs, which can go a long way toward boosting employment opportunities for the nation's youth. And while the decrease, or outright cessation, of energy subsidies in this region have been somewhat disruptive to the population, they have also leveled the playing field, as these programs largely benefited the countries' richer citizens.
But unless these Northern African and Middle East nations can get a handle on rooting out corruption, resentment will continue to foment within the region, as citizens' earnings continue to be unfairly diverted to those who already control the country's resources.
Image credits: Leon Kaye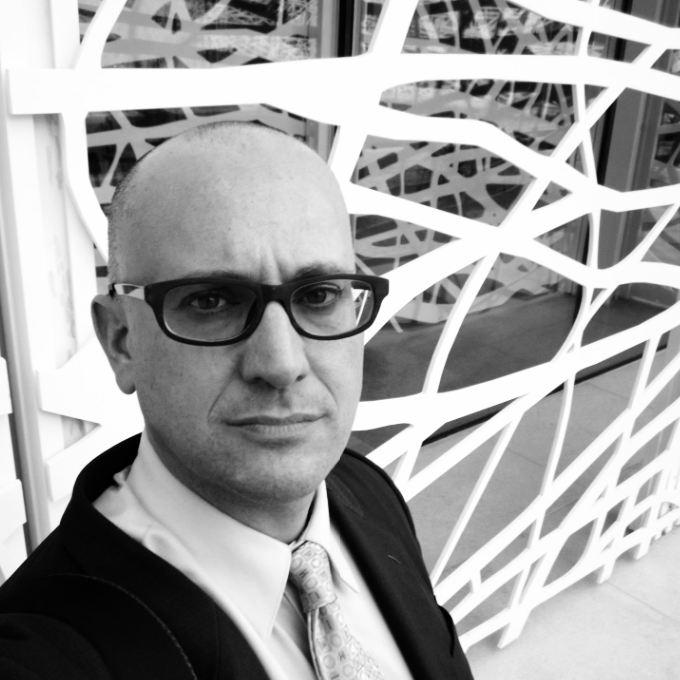 Leon Kaye has written for 3p since 2010 and become executive editor in 2018. His previous work includes writing for the Guardian as well as other online and print publications. In addition, he's worked in sales executive roles within technology and financial research companies, as well as for a public relations firm, for which he consulted with one of the globe's leading sustainability initiatives. Currently living in Central California, he's traveled to 70-plus countries and has lived and worked in South Korea, the United Arab Emirates and Uruguay.
Leon's an alum of Fresno State, the University of Maryland, Baltimore County and the University of Southern California's Marshall Business School. He enjoys traveling abroad as well as exploring California's Central Coast and the Sierra Nevadas.