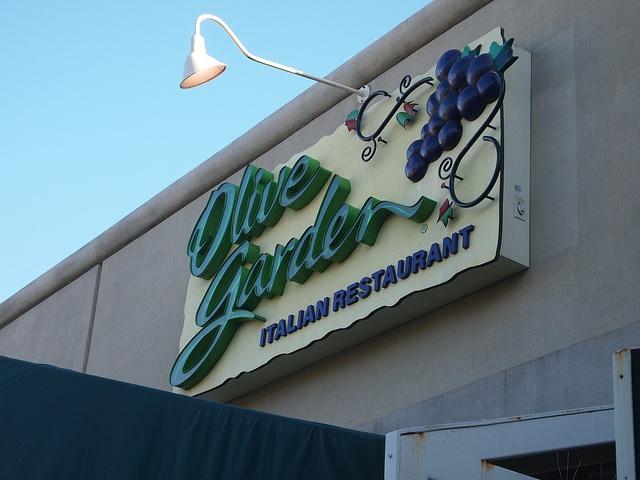 It's been a rough go for Darden Restaurants these past few years. Declining sales led to a proxy fight that ended with a new board of directors for the company. At that time, Darden sold its lucrative Red Lobster chain to another company and embarked on a bevy of cost-cutting moves. Some of the company's moves smack of desperation: As noted in a Bloomberg report, the company has shampooed its restaurants' carpets less frequently to save money.
Although Darden once enjoyed a solid reputation as one of the more responsible and sustainable restaurant chains in the industry, it has recently come under attack by several nonprofit organizations that say its environmental stewardship needs far more improvement.
And now the company, which owns the popular Olive Garden chain, has been accused of ramping up more cost-cutting measures on the backs of its employees.
According to a new report issued by Restaurant Opportunities Centers United, Darden saved over $5 million a year by shifting many of its employees from standard paycheck services to payroll cards. The result, according to many workers, is a financial windfall for banks while employees are stuck with a smaller paycheck.
Payroll cards have become a popular way to compensate employees, especially hourly wage earners, who are often unbanked. Visa and payroll services such as ADP have seized upon these services, with the argument that such payments are secure and offer employees access to their money immediately. Some writers insist that they are a better financial option for employees than having to cash checks at expensive and predatory check-cashing services.
But as anyone who has received a gift card with a Visa or other credit card logo on it knows, there is plenty of fine print to read and remember -- or the $100 on that plastic card can disappear. According to a joint report funded by the Social Initiatives Foundation, The Moriah Fund and the Discount Foundation, several problems have contributed to what Darden employees describe as their wages being consumed by bank fees:


Almost a quarter of Darden employees say they were not given instructions on how to use their company's payroll cards.


42 percent said they had problems accessing their wages via their payroll cards.


Over 75 percent of employees surveyed said they paid fees to access their wages at ATM machines, while many complained about withdrawal limits.


63 percent said they were not told about the fees these cards can incur before a payroll card was issued to them; and almost half said they had no access to ATMs that do not charge them a fee to access their wages.


And the statistic to which Darden really needs an answer: 26 percent of Darden employees said they were told there was no alternative to the Darden payroll card.
These complaints by labor activists only add to Darden's woeful reputation as an employer, one that dives into public-relations missives about being a good corporate citizen while many of its workers
seek public assistance
to supplement their wages.
[Ed. Note: Darden reached out to us via Twitter share that they are "committed to serving responsibly-sourced food, supporting employees & the environment." and included a link to their citizenship report: http://bit.ly/1XiVDOp]
As many as 7.4 million people receive wages via payroll cards, the fees of which can push workers' hourly wages to less than the federal minimum wage. This is the perfect example of how the road to hell is paved with good intentions, as paying employees in cash or having them rely on check-cashing services are not the best ideas, either. But as these cards benefit the bottom line of banks and companies such as Darden at the expense of workers, more states are looking into regulating this form of payment.
The state of Washington — which, incidentally, offers a Visa payroll card as an option for employees — is mulling legislation that would restrict the fees that these cards can charge. The banks and their lobbyists, however, will do everything to prevent that law from passing.
One problem with wages, how they are paid, and the fees they involve is structural. The U.S. is a dinosaur when it comes to financial transactions. Ask many Americans if they have a PayPal account, for example, and the response may very well be, "No, I just email him now." Chip cards, which have long been the norm in Europe, are now standard issue here, but many merchants here are loath to update their systems as they complain about the cost. Mobile payment systems such as those available by Android or Apple have gained some traction, and therein lies a potential solution: Mobile technology can help solve this problem cheaply and effectively.
Mobile banking has become standard in Africa, so why not here? Banks, as well as companies such as Darden, love to talk about how socially responsible they are. Mobile banking could offer a cost-effective way to allow workers to become part of the banking system.
Image credit: Marlon E/Flickr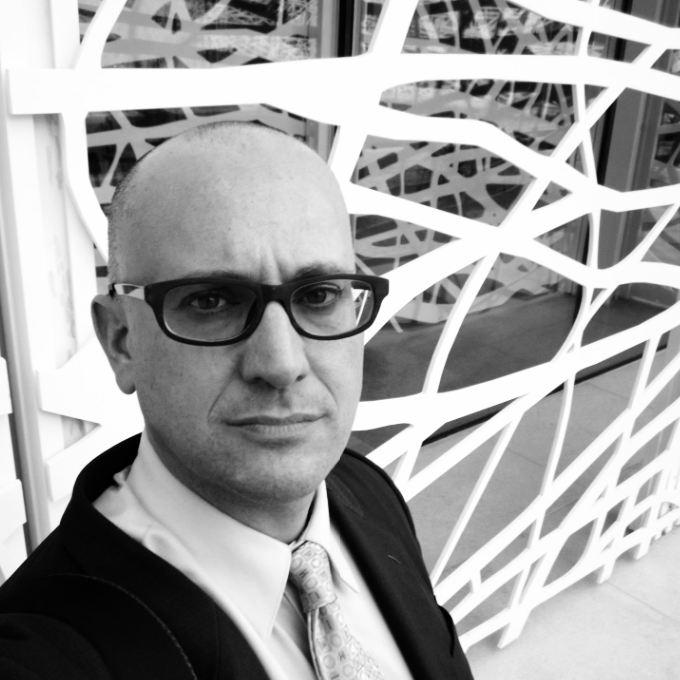 Leon Kaye has written for 3p since 2010 and become executive editor in 2018. His previous work includes writing for the Guardian as well as other online and print publications. In addition, he's worked in sales executive roles within technology and financial research companies, as well as for a public relations firm, for which he consulted with one of the globe's leading sustainability initiatives. Currently living in Central California, he's traveled to 70-plus countries and has lived and worked in South Korea, the United Arab Emirates and Uruguay.
Leon's an alum of Fresno State, the University of Maryland, Baltimore County and the University of Southern California's Marshall Business School. He enjoys traveling abroad as well as exploring California's Central Coast and the Sierra Nevadas.