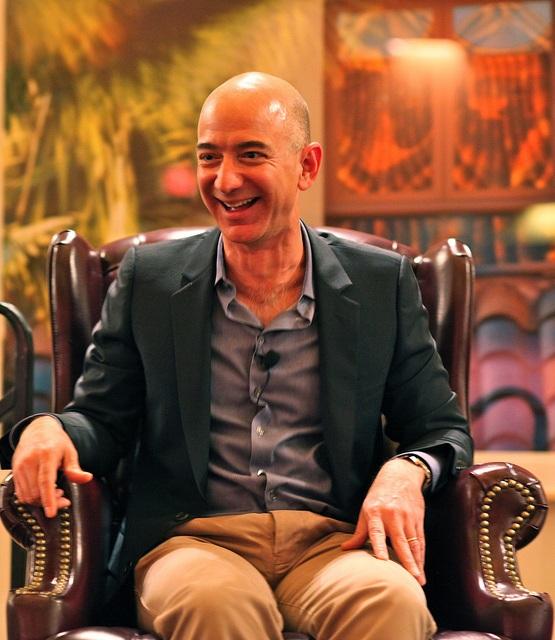 Mexico's former president, Vicente Fox, isn't the only one who is tossing aside the Trump neck ties as a sign of opposition to his confusing political platform. Members of the women's rights organization Ultraviolet, which uses its lobbying powers to combat sexism, have now jumped into the fray. And they found a powerful, persuasive megaphone for their message: Amazon shareholders.
More than 1,000 Amazon shareholders have banded together to tell the company's founder and chief executive, Jeff Bezos, that they aren't happy with Trump's recent comments about women. In an online petition, the group called for Bezos to drop Trump's men's clothing line to show that Amazon doesn't support his controversial comments about women.
That call has resonated with Amazon customers. As of Wednesday, The Street reports, more than 13,000 Amazon customers, including 5,000 Amazon Prime users, signed an Ultraviolet Action petition tailored to consumers, calling for Bezos to "sever [Amazon's] ties with Trump, and stop profiting off of his brand of hate."
If Amazon does decide to suspend its business with Trump, it won't be alone. Last year a host of media organizations announced that they would sever ties with the Trump label. The list includes Univision, which was sued by Trump (the two parties settled in February); Televisa, which said the presidential candidate "hasn't demonstrated understanding or respect of Mexican migrants and has offended the entire Mexican population;" and NBCUniversal, the network that once aired "The Apprentice," Trump's path to TV fame. Macy's and Serta have also severed ties, the former of which citied "disgusting and offensive" comments as a reason for the decision.
The issue may be a bit more complicated for Bezos, however. In February, Trump challenged Bezos for his purchase of the Washington Post in 2013.
"I have respect for Jeff Bezos, but he bought the Washington Post to have political influence, and I gotta tell you, we have a different country than we used to have," Trump said in a speech last year. He alluded that a successful win as president would be bad news for the independent retailer's business. "They will have such problems," said Trump, who was upset by the Post's lengthy and repeated coverage of his campaign.
Of course, going after Amazon and its founder would be a bit like shooting himself in the foot, since the men's online retail sector has been growing even faster than women's in recent years. According to stats published by Business Insider in 2012, men's online purchases -- which include clothes -- had risen by 13 percent, compared to women's at 10 percent. That's backed up by 2014 Business Insider Intelligence statistics, which suggest that 40 percent of men ages 18 to 34 would be willing, if possible, to ditch the shopping mall completely and buy "everything online."
Until Bezos makes up his mind as to whether to take on The Donald, Amazon will continue to profit from his product line. Given Trump's current standing as the Republican contender for the White House, coupled with his controversial public image, Bezos may be weighing that choice very carefully. As CNN political correspondent and former Obama aide Van Jones noted, controversy draws curiosity in today's media. And curiosity sells business.
Images: 1) Flickr/Scott Lewis; 2) Ultraviolet; 3) Flickr/Steve Jurvetson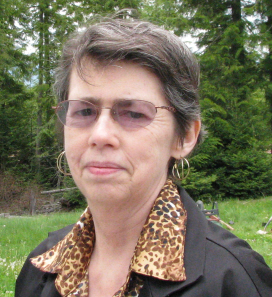 Jan Lee is a former news editor and award-winning editorial writer whose non-fiction and fiction have been published in the U.S., Canada, Mexico, the U.K. and Australia. Her articles and posts can be found on TriplePundit, JustMeans, and her blog, The Multicultural Jew, as well as other publications. She currently splits her residence between the city of Vancouver, British Columbia and the rural farmlands of Idaho.