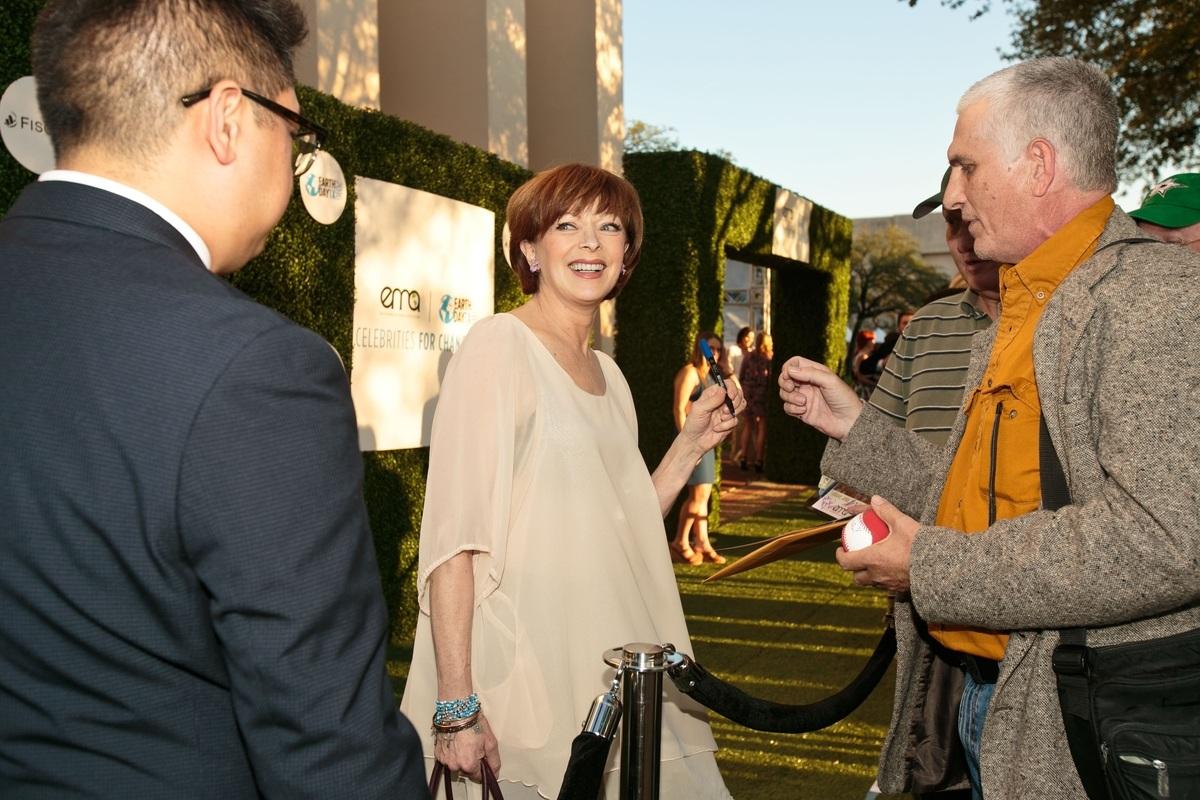 For over 25 years, the Environmental Media Association (EMA) has dedicated itself to harnessing the power of celebrity and the media to promote environmental issues, sustainability and innovation in the private sector.
This year, the nonprofit organization joined forces with Earth Day Texas, the largest eco expo in the world, for a new fundraising gala and curated film series. This inaugural partnership invited celebrity icons, along with influencers and leaders in the field of sustainability, to discuss the role of the media in building a more sustainable future.
The event, which featured EMA's signature 'green carpet,' sustainably-sourced passed hors d'oeuvres, and a farm-to-table menu accented with champagne and Filet Mignon, further exemplified the fact that everything really is bigger in Texas.
However, despite all the glitz and glamour, TriplePundit had the opportunity to connect with an inspiring group of genuine and authentic celebrities who are truly passionate about the environment and creating a better world.
And these celebrities aren't just talking the talk; they're actually walking the walk. Lance Bass, famed member of the mega successful boy band NSYNC, told us that he's been an active EMA member for over 10 years.
"Even as a kid, I thought I was so good at recycling and giving back, but I've done nothing compared to what these people have done," Bass told 3p. "This event is a great way to extend an olive branch to the people of Texas and find partners to help us fight the good fight for the earth."
The veteran of the group, Ed Begley Jr., who is best known for his six-time Emmy Award nominated performance on the television series "St. Elsewhere," admitted that he has considered himself an environmentalist since the 1970s. He prides himself on making small changes over time and encouraging others to do the same.
"Sustainability is something that's been very important to me for the last 46 years," Begley told us. "I started out small: recycling, composting, buying biodegradable soaps. Then, I started driving an electric car, taking public transportation and riding a bike. Eventually, things became more readily available like energy-efficient light bulbs and solar."
Begley now lives in a certified LEED-platinum home in California's San Fernando Valley. He says that a sustainable lifestyle is doable if you have the time, energy and resources to make it happen.
"I live in a massive solar-designed house with 10,000 gallons of rainwater storage, 10,000 kilowatts of solar, a gray-water system and a super energy-efficient heating system," he explained. "We recycled old barns and buildings for the wood flooring and used post-consumer recycled materials for the steel construction. Everything you can do, I've done."
He shared his belief that, while upgrades like his may seem out of reach for the average homeowner, there is always a payback when it comes building sustainably. "When you look at the cost of the building, many people believe (and rightly so) that it will be too expensive to construct. But that's just the tip of the iceberg. Below the water is what it costs to run that building over the long term. So, that's what you have to consider, too. If you build smart, you can cut the costs down and live inexpensively for hundreds of years."
When asked about some practical tips to encourage people to be more sustainable in their day-to-day lives, power couple Amy Smart ("The Butterfly Effect") and Carter Oosterhouse ("Trading Spaces") said the easiest thing to do is to reduce the amount of plastics used on a daily basis.
Smart suggested getting a water filter instead of buying bottled water, taking reusable bags to the grocery store, and buying organically as much as possible. Oosterhouse added how important it is to compost in addition to recycling, boasting that the couple's entire wedding produced only one small bag of trash.
Actress Malin Akerman, the star of Showtime's breakout hit "Billions," spoke about the importance of artists being engaged in the sustainability movement. "We have the platform," she said. "I've been so lucky to be able to work in an industry that I love and believe we have a social responsibility. Especially with social media these days, we're able to spread the word and discuss important topics."
As far as her motivation to be civically engaged, Akerman attributes a great deal to her son. "I have a son who is 3 years old. I want to leave him an earth that is livable," she explained.
She shared that one of her favorite things to do is working with EMA's Green My School program. "I love working with kids and it teaches them so much. It teaches them mathematics and science, encourages them to get outside, and allows them to get reconnected with the Earth."
When asked if it was important for celebrities to be involved in sustainability and social justice causes, Frances Fisher ("Titanic") responded: "I think it's important for everyone to be involved. We all have a responsibility to do a little more than just earn a living. Everyone can recycle; everyone can turn the water off when you are brushing your teeth; anyone can do good things for the planet, and we can all be kind to one another."
EMA was formed under the premise that through television, film and music, the entertainment industry has the power to influence the environmental awareness of millions of people. Through its educational programming, PSA campaigns, celebrity and brand role modeling, solution-oriented conferences, and by placing green storylines into film and television productions, EMA serves as the liaison between the entertainment industry and the environmental community.
The organization's annual EMA Awards honor film and television personalities, productions, musicians and musical tours that convey environmental messages in creative and influential ways, while the EMA Green Seal Awards honor productions and corporate entertainment offices that go green 'behind the scenes.' EMA also offers practical guidance on how the entertainment industry and individuals can green their day-to-day lives.
Additionally, EMA has launched several year-long programs including Green My School (a national garden initiative), the EMA Healthy Family Seal (a third-party certification for family-driven consumer products) and the EMA Speaker Series. The organization is a powerful force that brings powerful people together on the path to a healthier planet. Its strategic partnership with Earth Day Texas further fuels the mission of both organizations to build a more sustainable world.
Photo Credit: All images ©2016 Jason Kindig
Flight and accommodations were covered by Earth Day Texas; opinions are my own.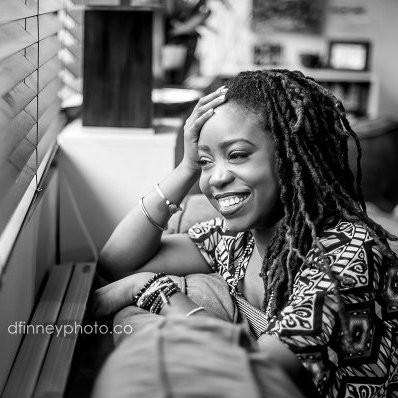 Joi M. Sears is the Founder and Creative Director of Free People International, a social enterprise which specializes in offering creative solutions to the world's biggest social, environmental and economic challenges through the arts, design thinking and social innovation.