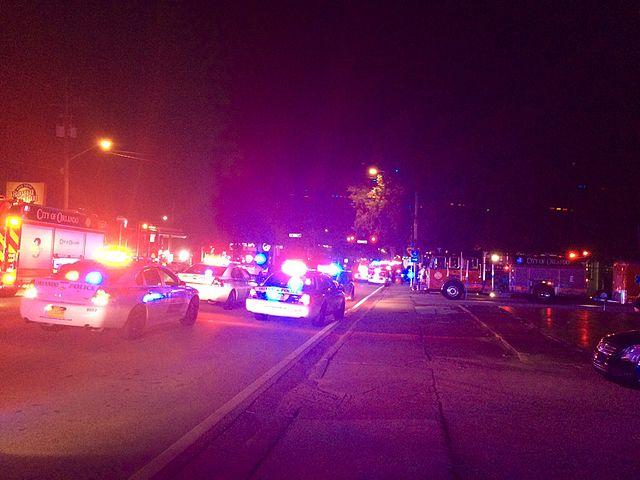 Every time a tragedy on the scale of Virginia Tech, Sandy Hook, Aurora, San Bernardino and, now, Orlando occurs, there is more emphasis on whether we need to stall the sale of guns, or stop letting terrorists into the country, than on the people whose lives were cut tragically short. And of course, if the perpetrator is a white person, mental health advocates decry a broken system; if the shooters are of Middle Eastern backgrounds, they are quickly labeled terrorists.
The reality is that the perpetrators of mass shootings in America, including the would-be assailant in Los Angeles who may or may not have wanted to blow up a Gay Pride event in West Hollywood, are both. No person with their mental faculties completely intact decides to kill wantonly, and one's calculated plan to murder innocent people rightfully pegs him as a terrorist -- whether his parents were born in Afghanistan or America's heartland.
Then there is the conversation around the type of gun, which at first in the case of Orlando was widely assumed to be in the AR-15 family of semi-automatic rifles. But it turns out that the gun used to murder and wound over 100 people was a Sig Sauer MCX, a weapon that is relatively new on the scene compared to the 60-year-old AR-15. This gun uses a gas piston system that is arguably easier to operate than an AR-15, along with hand guards that "detach more quickly than a lectured teenager," according to one reviewer.
According to many Second Amendment defenders, the fact that the gun was misidentified in the first place lends credence to the argument that if you cannot even understand the differences between various guns, then any discussion over the regulation of gun sales is bunk.
And while many don't understand how a person who is barred from boarding a passenger airplane can still easily buy any gun, don't expect Congress to touch any legislation on that front any time soon. "Since 2004, more than 2,000 terror suspects have taken advantage of this loophole in our laws to buy guns," said Erika Soto Lamb of Everytown, which describes itself as a movement aiming to end gun violence and build safer communities.
Of course, somewhere lost in this debate over gun rights is the fact that the second and third words of the Second Amendment are "well regulated." Nevertheless, those remain who will fight any attempt to regulate this market.
To that end, the economics of gun control is a subject that has received little attention. Arguably, such data is difficult to quantify, but the National Rifle Association (NRA) and other organizations have lobbied hard over the years to cease any federal research related to firearms. Nevertheless, some studies have suggested the economic cost of gun ownership is creating its own burden on society. Even moderate controls designed to reduce illegal access to guns could result in lower social costs, and therefore economic costs, from gun violence, researchers found.
One such study, led by professors at Duke and Georgetown universities, combed over 20 years of county and state data to ascertain the relationship between gun ownership and homicide rates. Philip J. Cook and Jens Ludwig acknowledged the argument that a high ownership of guns could deter criminal activity. But they also sought to examine other risks -- namely that those guns could be misused or transferred to people who pose a danger to society through theft or unregulated sales, the latter of which makes it difficult to even quantify the number of guns in the U.S., the researchers said. Cook and Ludwig evaluated the economic cost of homicides and injuries from guns. Depending on the assumptions used in their model, they posited that each gun-owning household cost society anywhere from $100 to $1,800 annually. Given the number of households in the U.S., at a minimum this study suggests an annual price tag of $15.3 billion a year.
Other analysts assigned raw numbers to the loss of life and suggested that both the toll on society and the economy are stratospheric. Therefore, one justification for an assault weapons ban, in the eyes of these advocates, would be to reduce the costs of such violence to $400,000 a year, according to an analysis published by Mother Jones.
But despite the raw emotion and disturbing figures that result from mass shootings, often at the hands of weapons such as the AR-15, focusing on assault weapons sheds light on only part of the epidemic of gun violence in America. "It's important to note that despite the focus on [assault weapons] after major events, they are not used in the majority of mass shootings and are not in the big picture of gun violence in America," Lamb explained. "Handguns are overwhelmingly the problem."
It is clear that Congress is not going to act on gun violence any time soon, even though loopholes in gun laws, as they currently stand, clearly contributed to the early Sunday morning massacre in Orlando. So, why not make gun owners and dealers financially liable and require them to prove that they are responsible if they want to own any weapons?
A few years ago, Forbes contributor John Wasik suggested using the marketplace as a check on gun violence. Gun deaths in the U.S. run at an exorbitant rate compared to other fatalities, so those who own a gun should possess the means to account for both their social and economic costs.
Liability insurance, which exists for gun owners but is not mandatory, could help address this epidemic of violence. An 85-year-old married man or woman would get a cheap rate if he or she decided to get a gun. A single, 19-year-old guy who has had brushes with the law would have to pay far more, and many could not afford it. Variances in rates would be possible, as insurance companies have plenty of data to gauge who is a high risk and who is benign. And if you want that World War II-era gun, your insurance premiums would be negligible. For that MCX or AR-15, be prepared to pay far more if you want it.
Some would say that such an approach would be unfair, but in a country of 320 million, no insurance plan would be fair. But for a country that loves market-based solutions -- and let's face it, they often work — mandatory liability insurance for gun owners would be a start to addressing gun violence, while allowing responsible gun owners to carry on with minimum interference.
Image credit: City of Orlando Police Department/Wiki Commons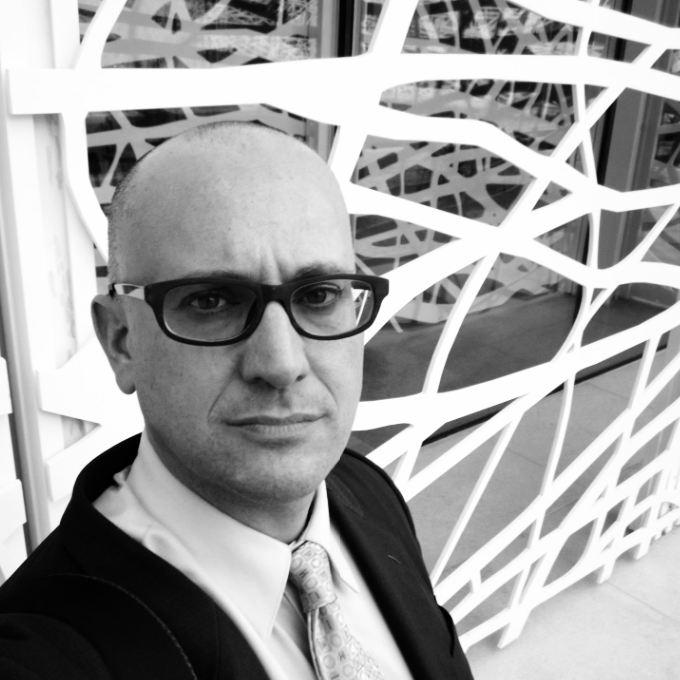 Leon Kaye has written for 3p since 2010 and become executive editor in 2018. His previous work includes writing for the Guardian as well as other online and print publications. In addition, he's worked in sales executive roles within technology and financial research companies, as well as for a public relations firm, for which he consulted with one of the globe's leading sustainability initiatives. Currently living in Central California, he's traveled to 70-plus countries and has lived and worked in South Korea, the United Arab Emirates and Uruguay.
Leon's an alum of Fresno State, the University of Maryland, Baltimore County and the University of Southern California's Marshall Business School. He enjoys traveling abroad as well as exploring California's Central Coast and the Sierra Nevadas.