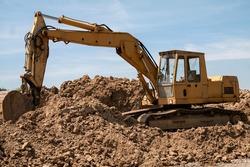 Submitted by Megan Wild
In 2015, G&S Business Communications Sense & Sustainability Study determined that only 21 percent of the adults polled for the study ranked construction among the top three sustainable industries. When Ron Loch, the author of the study, was asked his thoughts on why the number was so low, he attributed it to public perception and the images those perceptions invoked in people's' minds.
But Loch also believes that construction companies can change that perception. By defining sustainability and identifying issues important to their business, he predicts that owners can start projecting their individual sustainability goals and demonstrating their progress toward those objectives.
Despite popular belief and the outcome of Loch's study, the construction industry is making great strides toward sustainability and green building. Here are five ways these companies are showing their commitment to more eco-friendly building practices in 2016.
1. It Starts With the Design
According to the US Green Building Council (USGBC), 62 percent of residential architectural firms report more than 15 percent of their designs are now green. USGBC also projected that 40 to 48 percent of non-residential construction that year would be green as well, and as of August 1, 2015, 2,870 projects were LEED certified.
The design of the building must be considered carefully, because the decisions made at this stage have a long-term impact on its environmental footprint. Well-insulated buildings need less energy to heat up and cool down. Energy efficient HVAC, electrical systems and water conservation practices will decrease usage and cost once the building is operational.
Architectural and Engineering firms are now responding to increased client and market demand for green buildings by providing better insulated buildings that use less water, include fewer toxic materials, incorporate natural ventilation and light, and decrease operating costs.
2. Incorporating Low-Impact Building Materials
A large part of construction energy consumption comes from the manufacturing of materials used in the building process. To offset and reduce this usage, the construction industry is looking to low-impact building materials including recycled and repurposed resources.
By using locally sourced lumber, construction firms strengthen the local economy and help decrease transportation costs. Employing materials that come from naturally occurring elements, that contain recycled content and waste, such as blown paper insulation, or that have been sourced from other building sites, all contribute to help reduce waste.
Another sustainable material trend in the construction industry is the use of modular buildings. Modular buildings decrease construction times and wasted materials. The components of these systems are also durable and built to last, so they can be continually re-used and recycled.
3. Using More Energy Efficient Equipment
From the manufacturing process to energy consumption and the fuel footprint, construction equipment is becoming more sustainable.
In 2013 Volvo CE's Braas branch began operation as the world's first carbon-neutral construction equipment factory. This Swedish-based facility is powered entirely by wind, hydropower and biomass renewable energy resources, putting them a step ahead of even most automobile manufacturers.
Strides toward sustainability are also being made in the equipment itself. Many companies are focusing on reducing emissions by using Diesel Oxidation Catalysts.  As exhaust gasses pass through the catalyst, they will create a chemical reaction which converts most of these gases into carbon dioxide and water.
4. Reducing Construction Site Waste
The construction of a typical home generates an estimated three to five pounds of waste per square foot of house. This involves all materials typical to construction including drywall, cardboard, roofing, metal, insulation and glass.
Construction companies are exploring ways to reduce waste by developing construction waste minimization programs. These multi-step programs include designing for waste prevention, storing materials properly, reusing old materials and containers, and recycling when possible.
They also avoid waste by planning ahead and working with suppliers to return unused materials and empty containers, avoiding excessive packaging and using suppliers that also practice environmental responsibility.
5. Practicing Inter-Company Sustainability
As construction companies begin to realize the need for eco-friendly building, they also see the importance of implementing those same principles in their own firms.
Many of them are seeking LEED certification for their offices and implementing recycle programs, both in-house and at construction sites. Staff is provided with green building training and many of these companies encourage, and may even sponsor LEED accreditation. There's also an increase in firms who are willing to report publicly on their environmental performance.
Even as the construction sector increases their focus on sustainability, they still face negative public perceptions and images whenever people see an empty lot or a new construction site. Educating the public through honest communication can help them better understand the industry's role in addressing environmental responsibility and a more sustainable future.