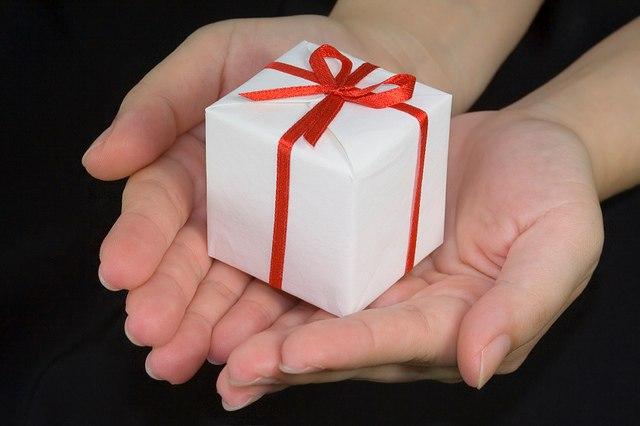 By Nita Kirby
As we move through 2016, research continues to show that effective corporate giving programs remain beneficial to all key stakeholders, including the company, employee donors and the benefitting charities. Research suggests the presence of corporate philanthropy programs have the potential to increase revenue by up to 20 percent, reduce staff turnover by up to 50 percent, and can even have an effect on the overall mood and health of employees.
Employers continue to recognize the benefits of strong employee giving programs with over 80 percent of the participating companies and organizations agreeing or strongly agreeing that their company is committed to a giving program. Further, they indicate that employee giving remains a priority that impacts their ability to attract and retain talent with the key steps of finding the right fit and program set for your company.
The concept of signing up and giving to a cause that is both worthwhile and meaningful has been around more than two decades. Although times have changed, the idea of true options around corporate social responsibility (CSR) has come full circle. This evolution in support of broader programs not only includes the gift of money but the gift of time and the management of both of those processes through automation and technology.
Most potential employees, especially millennials ages 18 to 34, who will make up 50 percent of the workforce by 2020, expect their companies to have a mechanism to meet community needs as a staple. In fact, the 2015 Project ROI report found that 61 percent of millennials would rather work for a company that offers volunteering opportunities. This requirement has demanded that HRIS, employee wellness and other HR-related teams are focused on ensuring employees have a wealth of options that they can participate in; such as, a giving program, volunteer time off, skill-based and pro-bono volunteerism, and matching gifts.
So, how do you incorporate giving and volunteering into your employee benefit programs?
Giving employees these options is simple. We've outlined a few tips to get you started:


Understand your audience: See what type of programs solicit the strongest interest from your employees through quick surveys. Survey tools like Qzzr, SurveyGizmo and SurveyMonkey are all free and easy to use!


Identify a sponsor or advocate: Use the results of the survey to find an employee advocate to support the program and help introduce the new program to the rest of the workforce.


Find the right partner: Team up with partners associated with providing software and services that offer an engaging, modern and user-friendly environment that allows you to speak to your employees in your own unique way.


Get other teams involved: Don't be afraid to get marketing, communications, compliance and IT involved. Use the resources you have to shine light on the philanthropic options being provided to your employees. You want your philanthropy programs to be supported, promoted and recognized by the entire company and what better way to do that then through your own people?


Define your rules, nonprofit partners and what your company hopes to achieve -- not unlike any other program – identify key points to show value, how this program enables engagement and lifts up your company.
When it's time to finally implement corporate giving programs, it's important for employers to ask these questions:


Are we informed about all possible charities that exist to fulfill the philanthropic interests of our employees?


Which charities that are being considered for our company's corporate giving programs are legitimate? How can we find this out?


What is the safest way to facilitate employee giving? How do we give employees peace of mind that their donations end up in the right hands and their financial security isn't hindered?
Workplace giving programs, as convenient as it would be, do not come together overnight. It takes a village to jumpstart them, a specialized village at that. That's why so many companies today choose to outsource their corporate philanthropic endeavors to specialists, like JK Group, with vetting experts, compliance services and secure platforms that makes employee giving safe, easy and engaging. Whatever the case may be for your company, the attraction, engagement and benefits of a solid corporate giving program are evident. Make your employee benefit programs unique and effective with corporate giving programs. Start today!
Image credit: Flickr/asenat29
Ms. Nita Kirby serves as Director of Client Strategy and oversees JK Group's strategic service management with a majority of its corporate clients. In addition, Nita is responsible for ensuring the success of philanthropic programs for many of JK Group's key customers and oversees process improvements for how the company manages its client's programs and relationships. This effort includes detailed benchmarking, employee engagement methodologies and financial modeling. Nita serves on numerous non-profit and volunteer boards and continues to stay engaged with the local non-profits community. Nita has worked for one of largest non-profits in the US, where she provided extensive support to some of the largest employee giving programs in the country. With a BS in Business Administration and vast experience in program development and administrative protocol, this experience has allowed Nita to incorporate best practice processes in each of her client engagements and focus on deliverables and client satisfaction. In addition, Nita is a Lean Six Sigma certified Green Belt providing her with expanded insight into how processes affect outcomes.
TriplePundit has published articles from over 1000 contributors. If you'd like to be a guest author, please get in touch!