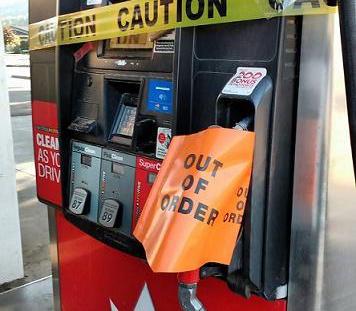 The Fort MacMurray fire rages into its second day on May 1, 2016.
The wildfire that roared through Fort McMurray, Alberta, Canada, last May has been called the worst fire in Canadian history. Its devastation is staggering: More than 100,000 residents and nearby workers were evacuated at different stages of the fire, and more than 2,200 square miles of land and 2,400 structures burned in two provinces: Alberta and its eastern neighbor, Saskatchewan. With the fire only 70 percent contained to date, its economic impact is yet to be tallied.
And the environmental cost of the crisis is expected to be steep as well. According to the Canadian Forest Service, the fire now accounts for 10 percent of Canada's total carbon emissions. A whopping 170 tons of carbon are released into the atmosphere for every hectare of scorched ground in a fire like this, researchers say. By late May, when the fire was still far from contained, that tally had reached 85 million tons of emissions.
But there is another noticeable impact of the fire that's come to the fore in recent weeks, one that is harder to measure by tons and square miles. It's the human impact of losing grip on an industry that has driven northern Alberta's metropolitan growth for decades.
For the last few days, my family and I have been traveling through the the semi-rural farmlands of northern Alberta and British Columbia. Vast tracks of what used to be Canada's northern breadbasket have been transformed to cities and suburbs for the province's oil and gas workers. Rich, black, loamy earth has been torn up and replaced by miles of high-end versions of track housing and commercial services. What used to be a no-man's land of formidable winters and barely traversable roads around Albertan locales like Red Deer and Edmonton is now almost indistinguishable from the sprawling suburbia of more southern cities.
And the lifeline that makes this all possible, of course, is the gas pump.
Last week, Suncor, the parent company of Petro Canada gas stations, announced that it was running out of gas. It blamed the shortage on technical problems and the Fort McMurray fire, which overran an oil sands camp in May and forced the company to evacuate some 8,000 workers. The fire also shut down much of Suncor's access to revenue in some of Canada's most popular summer resort destinations and most profitable city centers. Its commercial loss spans thousands of miles of roads, where both workers and vacationers depend on Alberta's oil sands for gas. Alberta residents, who were already weathering the impact of plummeting oil revenues, feel the effects as well, with further cutbacks in work hours and services and higher costs.
In the resort town of Fernie, British Columbia, more than a day's drive from the fire in Alberta, I spoke to a resident about the closure of his town's Petro Canada gas station. His response mirrored the attitude of many neighboring communities: There are other gas stations. And besides, he told me confidently, the closure would only be temporary. Petro Canada, one of the country's oldest gas distributors, would eventually reopen its stations. He seemed unconcerned about the fact that Fernie's remote mountain location and its ability to thrive as a tourism destination depends on an industry that is, at best, fighting for its life on the outskirts of Canada's largest unchecked wildfire.
Since that time, the network of closed gas stations has grown. Petro Canada stations in some of BC and Alberta's most populous cities have run out of gas. Vacation destinations like the Okanagan Valley, the heart and soul of BC's summer tourism industry, have already been notified of closures.
When I asked my acquaintance in Fernie about whether he thought climate change had a hand in the Fort McMurray fire, he just smiled and shrugged, unwilling to answer. It's a question that is off-limits -- even in a small town that depends on snowfall and healthy forests. Like Alberta's farmers, who live neck-to-neck with the province's oil and gas developments, eastern BC towns share their environmental resources with the province's coal companies. They know that someday that partnership will end. But for now, speaking of environmental disasters in the terms of temporary closures and mitigated losses is easier to handle than considering the reason for a springtime inferno on the outskirts of one of Canada's historically coldest landscapes.
Images: Jan Lee; JasonWoodhead23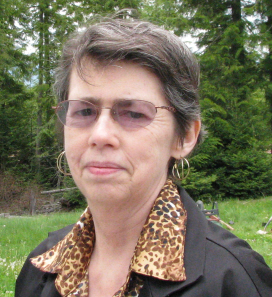 Jan Lee is a former news editor and award-winning editorial writer whose non-fiction and fiction have been published in the U.S., Canada, Mexico, the U.K. and Australia. Her articles and posts can be found on TriplePundit, JustMeans, and her blog, The Multicultural Jew, as well as other publications. She currently splits her residence between the city of Vancouver, British Columbia and the rural farmlands of Idaho.