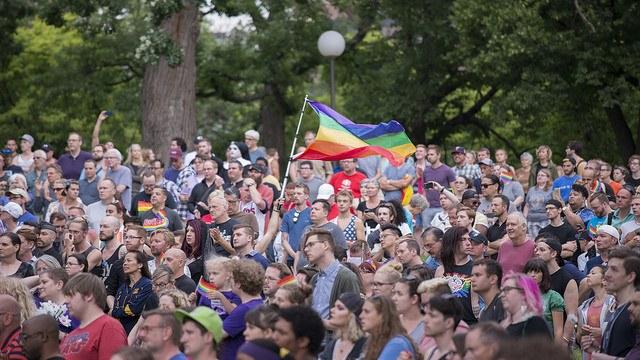 In the hours after the massacre at the Pulse nightclub in Orlando that left 49 people dead, hundreds of people across the Florida city -- and thousands across the U.S. -- lined up to donate blood. Americans once again responded quickly to the tragedy, but the community most affected by the worst mass shooting in American history was excluded when it came to donating blood at a time of crisis.
According to U.S. Food and Drug Administration (FDA) rules, men who have had sexual contact with another man in the previous year are not allowed to donate blood.
That policy, which many advocates say counters the advances science has made on blood-screening technologies, excludes gay men from participating in an act of compassion that shows community solidarity and has long been a keystone for companies working to engage their employees on social responsibility.
To its credit, the FDA has nudged somewhat on this issue. The agency's first policy related to gay men and blood donations back in 1983 imposed a lifetime ban, largely because there were no reliable tests for screening blood for the HIV virus during the apex of the HIV/AIDS crisis. But blood-testing technology has rapidly improved over the years. AABB (formerly the American Association of Blood Banks), America's Blood Banks and the American Red Cross have long said that a lifetime restriction banning gay men from donating blood is both "medically and scientifically unjustified."
Since then, the science has improved. But gay rights activists argue that the FDA has not caught up with the times — and allege that homophobia has a part in that ban, even though the FDA finally relented and ended that lifetime restriction last year. While some argue that blood tests prior to transfusions are not foolproof, gay men still cannot donate even if they prove they are HIV-negative. According to one law review article, lifting such a ban will go far in adding to the nation's blood supplies as well help end a stigma long attached to gay men.
Furthermore, straight people who engage in high-risk sexual activity are not banned from donating blood. And as many upset and enraged people have called out on social media, it was easier for the Florida gunman to buy a gun than for gay men to donate blood, before and after the downtown Orlando massacre. As U.S. Rep. Jared Polis (D-Colo.) pointed out in a written statement on the Orlando shootings, "It is tragic that members of the community who want to give blood to help their friends are unjustifiably prevented from doing so despite the need."
U.S. policy on blood donations has influenced countries with similar rules, including Australia and the United Kingdom. But others, such as Italy, have replaced those blanket bans with individual risk assessments to gauge whether a person could safely donate blood. Italy's policy, implemented in 2001, has not resulted in any notable increase in HIV infections, according to a 2013 study. Argentina lifted its ban on blood donations from gay men last year.
The chorus is becoming louder. Whitman-Walker Health, a community center in Washington, D.C., which has long been a leader in providing health care to both the LBGT community and to those afflicted by HIV/AIDS health issues, has insisted that a 30-day waiting period is more realistic.
That message, however, has not resonated with the FDA nor amongst many within Congress.
So while science has made progress, many in the LGBT community believe society still has a long way to go before they are completely accepted by the nation and its institutions. The fact that a gay man cannot donate blood to his own husband shows that the FDA's policy is illogical and unjustified.
Image credit: Fibonacci Blue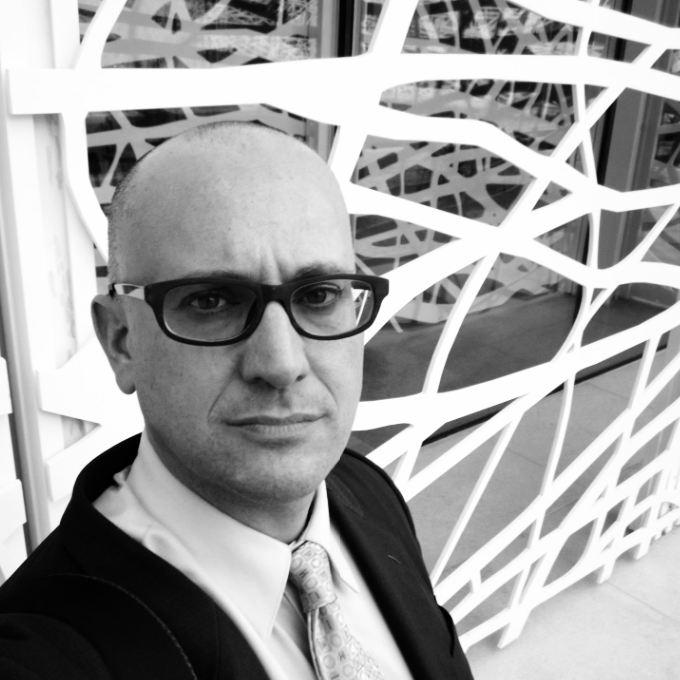 Leon Kaye has written for 3p since 2010 and become executive editor in 2018. His previous work includes writing for the Guardian as well as other online and print publications. In addition, he's worked in sales executive roles within technology and financial research companies, as well as for a public relations firm, for which he consulted with one of the globe's leading sustainability initiatives. Currently living in Central California, he's traveled to 70-plus countries and has lived and worked in South Korea, the United Arab Emirates and Uruguay.
Leon's an alum of Fresno State, the University of Maryland, Baltimore County and the University of Southern California's Marshall Business School. He enjoys traveling abroad as well as exploring California's Central Coast and the Sierra Nevadas.