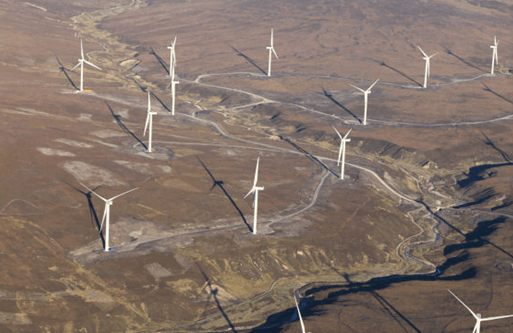 You might know Mars, Inc. for its Snickers bars and M&M candies. But for several years the company has also proved to be an interesting case study on corporate responsibility and clean-energy investment.
On one front, the global food giant has responded to changing consumer preferences, promising to eliminate artificial colors from its food products while becoming more transparent about food labeling. A supporter of the COP21 climate talks in Paris last year, Mars put its money where its mouth is when the company announced it would invest in the equivalent amount of wind power needed to electrify its entire U.S. operations.
Today, Mars says it has made similar moves in the United Kingdom's wind power sector so that its operations within Great Britain, which employ at least 4,000 people, are carbon-neutral.
In a press release issued today, Mars announced it has entered into a partnership with Eneco Wind U.K., a subsidiary of the Dutch utility Eneco BV, to buy electricity from the Moy Wind Farm for at least the next 10 years. Completed last month near the Scottish Highlands city of Inverness, this 60-megawatt wind farm will generate a sufficient amount of wind power needed for the 12 Mars sites located across the U.K. That is enough electricity to power 34,000 average-sized U.K. homes, or as the company likes to say, it's enough power to make 4.2 million Mars bars, 80 billion pieces of Wrigley Extra gum or 3 billion servings of Uncle Ben's Rice.
Fun facts aside, the Mars-Eneco agreement is a shot in the arm for those who advocate for the continued deployment of renewables in the U.K. Since the Conservatives won a clear majority in the country's parliamentary elections last year, London has turned away from the more aggressive clean-energy policies developed after the Tories entered into a coalition government with the Liberal Democrats following the 2010 election.
The consultancy EY, for example, ranked the U.K. at an all-time low for renewable investment this year, after ranking the country on top of its list for years during the mid-2000s. As energy journalist Fiona Harvey outlined this week in the Guardian, the U.K. tumbled to 13th on these rankings after the current government eliminated many clean power financial incentives while many members of parliament (MPs) have expressed outright hostility toward sustainable development and energy initiatives. In fact, a new regulation has even banned scientists, including those working climate change, from speaking out against government policy if they received state funds for their research.
Furthermore, Ed Davey, a former Liberal Democrat MP who was the previous government's secretary of state for energy and climate change but was defeated by a Tory in last year's election, said the outlook for renewables could become even worse if U.K. citizens vote yes on the "Brexit" referendum scheduled for June 23 -- which will determine whether or not Britain remains in the European Union.
Critics of the U.K.'s past commitments on renewables, however, pointed out that energy subsidies were often diverted to foreign companies, such as Abu Dhabi's Masdar, an investor in two offshore wind farms: the three-year-old London Array and Dudgeon, the latter of which is currently under construction. The counter argument, however, is that U.K. consumers benefit from lower electricity prices due to the foreign investment in the country's renewables sector.
Mars is a privately-held company, and the $33 billion firm did not release the financial terms of its partnership with Eneco. Nevertheless, this deal should send a strong signal that despite declining government incentives made available to scale renewables throughout the U.K., technologies such as wind power are becoming even more cost-efficient and competitive with that of fossil fuels — even as oil prices continue to hover around $40 to $45 a barrel.
Image credit: Eneco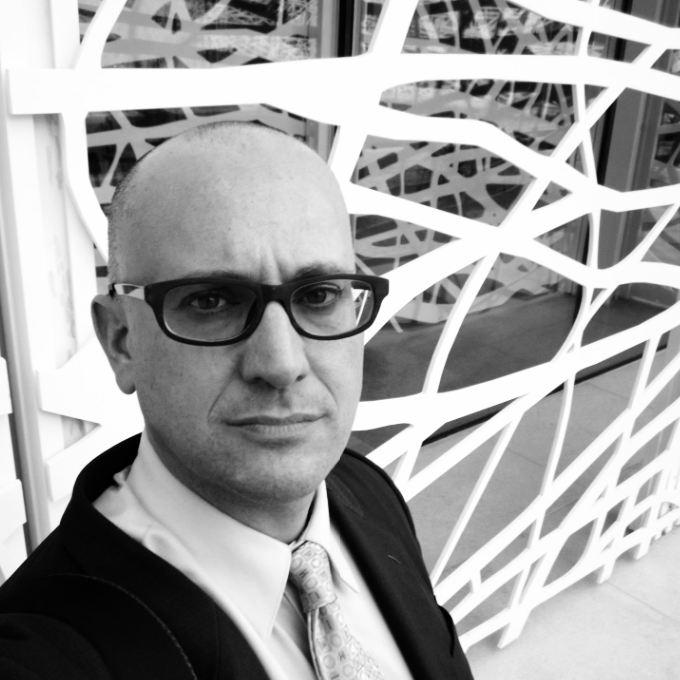 Leon Kaye has written for 3p since 2010 and become executive editor in 2018. His previous work includes writing for the Guardian as well as other online and print publications. In addition, he's worked in sales executive roles within technology and financial research companies, as well as for a public relations firm, for which he consulted with one of the globe's leading sustainability initiatives. Currently living in Central California, he's traveled to 70-plus countries and has lived and worked in South Korea, the United Arab Emirates and Uruguay.
Leon's an alum of Fresno State, the University of Maryland, Baltimore County and the University of Southern California's Marshall Business School. He enjoys traveling abroad as well as exploring California's Central Coast and the Sierra Nevadas.