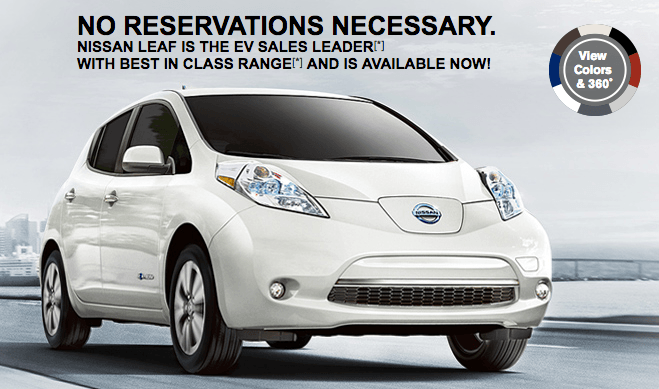 Despite the almost two-year slump in oil prices, sales of electric vehicles (EVs) are still on the increase — just not at the rate the automakers would like. Nevertheless, companies including General Motors and Nissan are still investing in electric cars, as batteries keep improving and more consumers enjoy their benefits, ranging from awesome torque to breaking free of the gas station. And overall trends are favorable to electric cars: Austria, in fact, is even mulling a ban on the sale of new gas and diesel engine cars by 2020.
As interest rises, companies are doing what they can to make sure these EVs are rolling off their inventories and into garages. Witness Nissan's drive to push its flagship EV, the Leaf. Yes, there is still a federal tax credit, but Nissan is also offering a $4,000 cash rebate and zero percent financing. Depending on the model, the sale price can dip as low as $17,510.
Last week, Nissan raised a few eyebrows with a snarky new advertising campaign that pokes fun at Tesla Motors -- and the fact that it has 400,000 people waiting for the much-hyped Model 3, a car that likely won't ship until late next year. If you're No. 399,999 on that waiting list, count on getting that car in 2020 -- maybe.
But Nissan's sales have been on the decline since its first model arrived on the scene, with much hype, back in late 2010. And even though it technically leads in global EV sales, that number, just over 200,000, is only half of the Model 3 fans on Tesla's waiting list.
"No one should have any reservations about getting an electric car today," said the ad, which appeared in some of the largest newspapers in the U.S. last Friday. Nissan's ad campaign then touts the automaker's leadership in the EV market, in addition to the fact that instead of plunking down $1,000 for a car that will not appear until late 2017, new owners can get a $4,000 check from Nissan if they drive a new Leaf home. Plus, the newer Leafs have improved on range, getting up to 107 miles on a fully-charged battery.
The problem Nissan is facing, however, is that new EV models are emerging. After several years of development, GM plans to roll out its all-electric Chevy Bolt by the end of this year. And while its estimated $30,000 price tag is higher than that of the Leaf, it promises a range of approximately 200 miles on a full battery charge. Once the Model 3 is released, Tesla is offering a range of 215 miles.
Both the Bolt and the Model 3 make huge strides to overcome "range anxiety," a huge issue for those potential buyers, who, in fact, are less price sensitive than the typical buyer of a new car. If Nissan cannot improve the Leaf's range soon, its competitors could make that car irrelevant — and this new ad campaign will be remembered not as witty, but as a desperate ploy.
Image credit: Nissan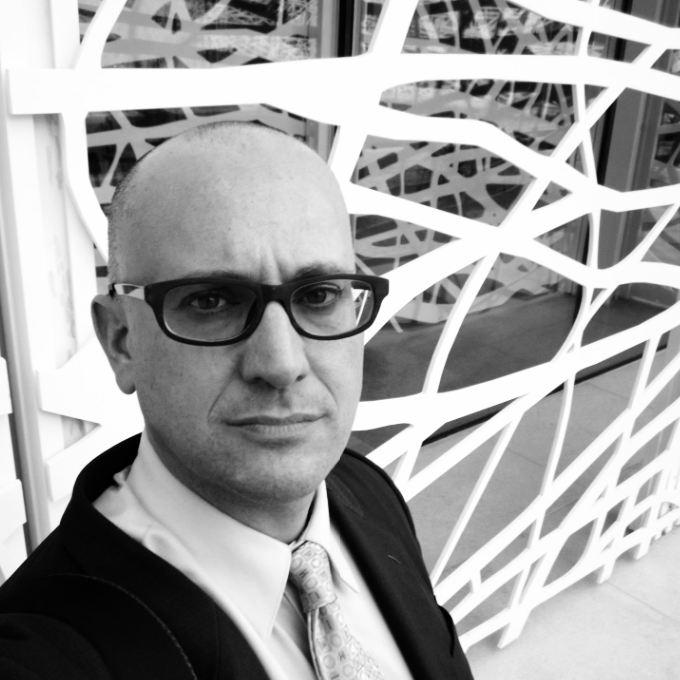 Leon Kaye has written for 3p since 2010 and become executive editor in 2018. His previous work includes writing for the Guardian as well as other online and print publications. In addition, he's worked in sales executive roles within technology and financial research companies, as well as for a public relations firm, for which he consulted with one of the globe's leading sustainability initiatives. Currently living in Central California, he's traveled to 70-plus countries and has lived and worked in South Korea, the United Arab Emirates and Uruguay.
Leon's an alum of Fresno State, the University of Maryland, Baltimore County and the University of Southern California's Marshall Business School. He enjoys traveling abroad as well as exploring California's Central Coast and the Sierra Nevadas.