The stunning emergence of Brazil on the world scene has led many of us to praise this Latin American giant for its success in tackling poverty, its transformation from food importer to food exporter, and its growing industrial might thanks to business centers such as São Paulo and Porto Alegre. In fact, I predicted the 2010s would be the "Brazilian Decade," and at a superficial level, the awarding of the 2014 World Cup to Brazil and 2016 Summer Olympics to Rio de Janeiro appeared to confirm this nation of 200 million people had become a leading global power.
But Brazil has fallen hard and fast. The 2014 World Cup fomented a cauldron of protests instead of becoming a focal point of national pride, and not just because of the country's humiliating loss to Germany in the semi-finals. Many of the venues, the costs of which soared way over budget, are now underused. Many citizens in soccer-obsessed Brazil wondered why so much money was spent on sporting facilities when public services declined in quality yet increased in cost.
Meanwhile, the country is suffering through its worst recession since the 1930s, the Zika virus outbreak has terrified Brazilians and foreigners alike, and its capital, Brasília, is embroiled in an impeachment scandal. Now one of the country's most revered soccer players, Rivaldo Ferreira, has urged visitors to stay away from Brazil during the upcoming Olympics.
Many corporations, however, are already steering clear of Brazil in the countdown to this year's Olympics, which is a lost opportunity for companies seeking a platform to showcase their corporate responsibility agendas — and actually do some good in a country that, in the most optimistic terms, can be described as struggling.
This is quite a difference from the 2012 Summer Olympics in London, which despite mixed reviews arguably made up the most sustainable mega-event to date (though some would say the 1994 Lillehammer Olympics were far more sustainable and responsible). Some hiccups occurred, such as McDonald's about-face on committing to local food sourcing, and London's organizing committee gave up on clean energy targets. But sustainability was a key focus from when London won the bid in 2005 to the closing ceremony at its Olympic stadium, and continued to be one of the event's largest directives up to when the Olympic torch was extinguished. And London's venues have proven to be more useful than the white elephants in other cities that have hosted the games.
Rio de Janeiro's Olympic games organizing committee, however, is emphasizing transparency -- which is hardly surprising since Transparency International ranks Brazil's corruption in line with nations such as Bosnia, Burkina Faso and Tunisia. Brazilians, already skittish over the cost of the World Cup and the public sector's reputation for profligate spending, have a right to be worried. Construction lagged as costs skyrocketed, and one news outlet reported that national spending on the Olympics is anywhere from 16 to 25 times higher than what Brazil is spending to fight the Zika health crisis.
Other problems, including the race to complete supporting infrastructure on time, are also bedeviling officials tasked with ensuring the Rio de Janeiro games go smoothly. Ordinary citizens, including those who lost their homes to make way for the Olympic park, have also suffered as Brazil tries to put on an impressive show for the first Olympics hosted in South America.
Finally, Rio de Janeiro has a massive trash and sewage problem, evident in Guanabara Bay, where Olympic sailing events will be held in the shadow of the city's Corvocado and famous Christ the Redeemer Statue — but the bay is strewn with garbage and dead fish in a repeated embarrassment for the Rio games' organizers.
Most massive events like the Olympics invoke hand-wringing as the opening ceremony nears, and Rio's challenges are actually an opportunity for many of the world's largest companies to leverage their expertise and work with the city to put on a successful Olympics. But unlike London, many corporations are keeping Rio 2016 at more than an arm's length in an apparent effort to avoid close association with the games.
One company, Dow, has publicized some of its activities, such as "sustainable agriculture" and the reuse of a stadium wrap used in London for this year's games. The company is also Rio 2016's official "carbon partner," though partnership is a pretty generous term as the organizing committee has kept its sustainability efforts relegated to a report long on generalities and the mention of a few catchy statistics.
Nevertheless, amongst the Olympics' usual core sponsors, such as Coca-Cola and consumer packaged goods companies including P&G, not one company is working with the games to ensure there is some social and environmental value. And that is partly because companies do not want to take the risk of being too closely associated with an event that could descend into chaos, which is unfortunate as many Cariocas and Brazilians outside of Rio could benefit from these companies that are usually quick to jump at such occasions to show that they are "doing good."
Image credit: Around the Rings 1992/Flickr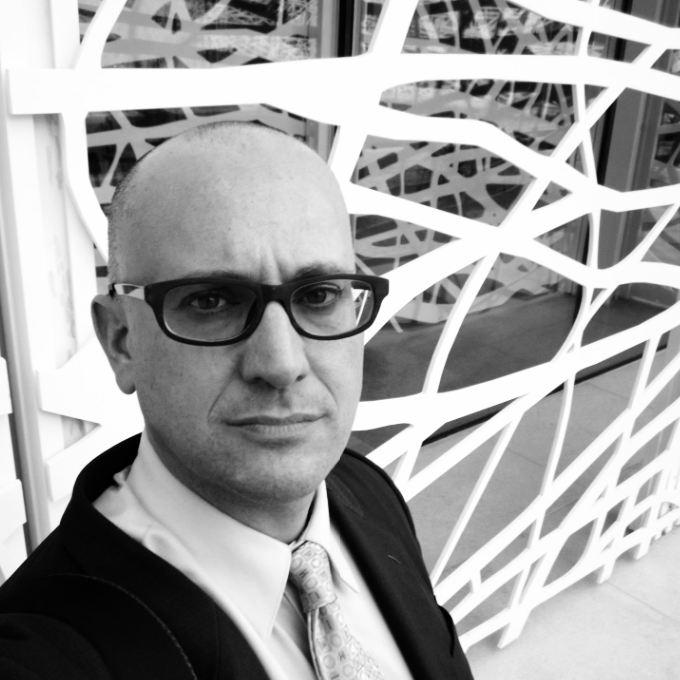 Leon Kaye has written for 3p since 2010 and become executive editor in 2018. His previous work includes writing for the Guardian as well as other online and print publications. In addition, he's worked in sales executive roles within technology and financial research companies, as well as for a public relations firm, for which he consulted with one of the globe's leading sustainability initiatives. Currently living in Central California, he's traveled to 70-plus countries and has lived and worked in South Korea, the United Arab Emirates and Uruguay.
Leon's an alum of Fresno State, the University of Maryland, Baltimore County and the University of Southern California's Marshall Business School. He enjoys traveling abroad as well as exploring California's Central Coast and the Sierra Nevadas.