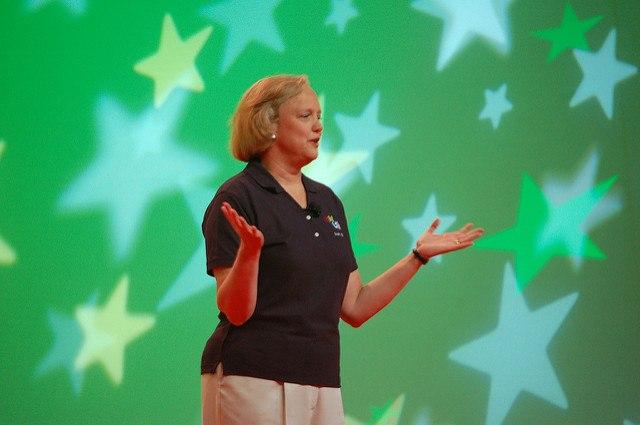 There just aren't many women at the top of companies. In 2015, the share of incoming female CEOs fell to 2.8 percent, the lowest since 2011. When women are hired as CEOs, they are more often hired from outside the company compared to male CEOs, a recent study found. Thirty-two percent of all incoming and outgoing female CEOs from 2004 to 2015 were outsiders, while only 23 percent of male chief executives came from outside the company.
The 2015 CEO Success Study by Strategy&, a global team of practical strategists from PwC, looks at chief executive changes at the world's 2,500 largest public companies. Among other things, the team found that hiring an outsider to serve as CEO is becoming more common. From 2012 to 2015, boards chose outsiders in 22 percent of planned turnovers. That is up from 14 percent between 2004 to 2007.
Unfortunately, the trend to hire outsider CEOs is not translating to more women being hired to lead companies. Only 10 of 359 incoming CEOs in 2015 were women.
In North America, the news is even worse news. Incoming women CEOs in the U.S. and Canada decreased for the third year in a row to the lowest rate in the study's history. There was only one woman out of 87 incoming CEOs in the U.S. and Canada in 2015. That means the rate of incoming female CEOs in both countries was 1 percent last year, compared to 4 percent in 2014 and over 7 percent in 2012.
The good news is that the trend to hire more CEOs from the outside could eventually translate to more women in the big chair. As DeAnne Aquirre, advisor to executives on talent and culture with Strategy& and a principal with PwC, said in a statement: "The fact that more companies are considering outsiders might improve the chances for women CEOs in the future."
Other studies found similar results. Catalyst, a nonprofit focused on gender inclusion in the workplace, analyzed the CEO positions at S&P 500 companies and found that only 20, or 4 percent, of CEO positions are held by women. CNNMoney extended its study of S&P 500 companies to look at leadership positions in general. What the outlet found is that only 14.2 percent of the top five leadership spots at S&P 500 companies are held by women.
Company boards don't have enough women
It isn't any better when you consider the amount of women on company boards. In 2014, only 19.2 percent of the board seats of S&P companies were held by women, according to an 
analysis
by Catalyst. The
2020 Gender Diversity Index
found that women held 17.9 percent of the board seats at Fortune 1000 companies in 2015, 19.7 percent at Fortune 500 companies, and 22.3 at Fortune 100 companies.
Yet, companies with more women board directors perform better, as a 2011 Catalyst analysis of Fortune 500 companies found. Companies with the most women board directors outperformed in return on equity (ROE) by 16 percent compared to those without women on the board. Here are some other results of the analysis:


Companies with the most women on their boards outperformed those without female board members in return on invested capital (ROIC) by 26 percent.


Companies who had three or more women board directors for at least four of five years outperformed those without by 84 percent in return on sales (ROS), by 60 percent on ROIC, and by 46 percent on ROE.
There are signs that companies are finally starting to get it about the lack of diversity. Twitter
announced
two board members earlier this month, and one of them is a woman. Twitter now has a board made up of two women, eight men and one person of color, 
Fast Company
 reported earlier this month. And there may be a bit more diversity added to Twitter's board as CEO Jack Dorsey tweeted that more board members would soon be added: "ones that will bring diversity."
Twitter has a severe lack of diversity in its leadership, as its latest diversity report, released last August, indicated. Less than 30 percent of its leadership are people of color, with only 2 percent being African-American. In the report, Twitter stated its representation goals across the company for 2016, which includes increasing underrepresented minorities overall to 11 percent, underrepresented minorities in leadership roles to 6 percent, women overall to 35 percent, and women in leadership to 25 percent.
The headline of Twitter's diversity report proclaimed, "We're committing to a more diverse Twitter." That is good. And if the company pulls it off, it will hopefully influence others to do the same. It's high time that women, who are half of the population, are represented in leadership roles at companies.
Image credit: Flickr/Erik (HASH) Hersman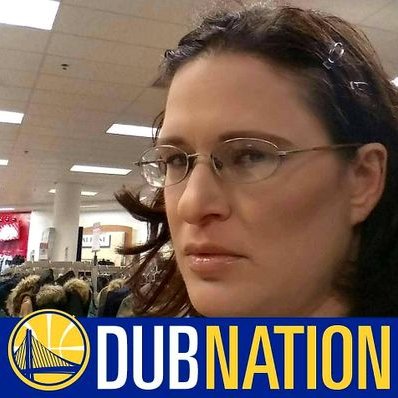 Gina-Marie is a freelance writer and journalist armed with a degree in journalism, and a passion for social justice, including the environment and sustainability. She writes for various websites, and has made the 75+ Environmentalists to Follow list by Mashable.com.