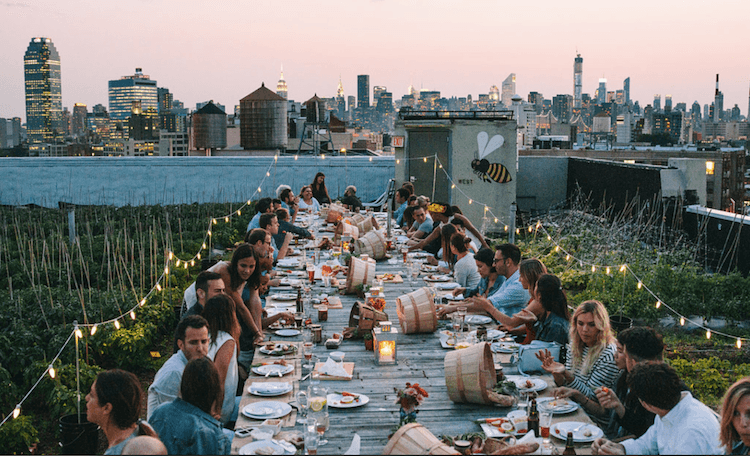 We live in the exciting new age of the sharing economy. The fact that companies like Uber and Airbnb reign supreme, despite not owning any cars or real estate, is proof that something very interesting is happening.
Since the Industrial Revolution, the world has developed complex supply chains. From designers to manufacturers, distributors to importers, wholesalers and retailers, it's what allows billions of products to be made, shipped, bought and enjoyed in all corners of the world.
In recent times, however, the power of the World Wide Web has unleashed a movement that's rapidly destroying these layers and shifting power to new and unexpected places. The Internet has quickly become the most powerful mechanism we can imagine to match individuals that need something and people with something to offer.
In many ways, what Airbnb does for longer-term home stays, Splacer does for short-term event spaces. The company's mission is to reimagine the use of space by creating sustainable and inclusive ways of living together. It's essentially a marketplace where people can list, discover and book unique spaces for different types of events.
Splacer's pitch to owners is simple: Add a revenue stream by utilizing space that normally sits vacant. If we're willing to offer strangers our most personal things – our beds – then why not our living rooms, roof decks, kitchen tables, or commercial spaces so individuals (and brands) can use them for events, offsite meetings or photoshoots?
The best part is that each space is impeccably designed and pre-vetted by the platform's team of designers and architects.The service even sends out a professional photographer to take photos of the site, and only asks for a 15 percent commission whenever its rented.
While other sharing economy startups like Breather work primarily with commercial spaces, Splacer's strategy is to draw from a wider range of owners and buildings while curating what's included on the site. This enables the company to offer a unique range of spaces for its target market: entrepreneurs.
"Breather and WeWork are real estate platforms," CMO Lihi Gerstner told TriplePundit. "They rent out the spaces they own on demand (Breather) or on a monthly basis (WeWork). Splacer is an open peer-to-peer marketplace, where people list their own spaces - commercial or private – for other people to rent."
Splacer does not own or create any spaces. The company prides itself on offering access to undiscovered and underutilized spaces which might otherwise go to waste.
Gerstner founded the company back in 2014 with Adi Biran, a fellow architect and Columbia University grad from Israel. They've since added Chief Technology Officer Lior Ash as another co-founder and Maria Molland as co-founder and COO.
Splacer grew out of Biran and Gerstner's work and research, which examined the under-utilization of space in dense urban areas, as well as the Israeli concept of a kibbutz, a type of communal settlement. They were inspired by how one space can be used in many ways and found it to be better for resource and energy consumption.
"As architects, we value space and of course promote new construction," Gerstner told 3p. "However, we realize that space is becoming more expensive and less accessible. People cannot afford living in big and expensive cities, and the possibility to share the resource of space can help create more sustainable and affordable cities."
Gerstner and Biran began designing with this in mind and found Splacer to be a natural next step. "We believe we can improve the way we use and share space in order to foster creativity, build community and promote a more sustainable model of urban life," reads the company's website.
This model has proven to be quite profitable. Now boasting over 500 spaces in New York and San Francisco, two of the most expensive cities in the world, Splacer is primed to exploit this niche in the rental market. The company was the beneficiary of a $1.65 million round of seed funding last year and won the Qualcomm Qprize for an additional $250,000. There are also plans to enter into another round of funding in the coming months.
Splacer was founded on the basic principal that great design can be a shared commodity. Rooted in a philosophy of local sharing, the company is a shining example of how the thoughtful use of resources can be extended to as many communities as possible. As for the future of Splacer, Gerstner said: "As always, we will continue developing the product and the tools for our customers on both the supply and the demand sides. And, we are working on an expansion plan to make sure Splacer will soon be available in many more cities."
Images courtesy of Splacer, used with permission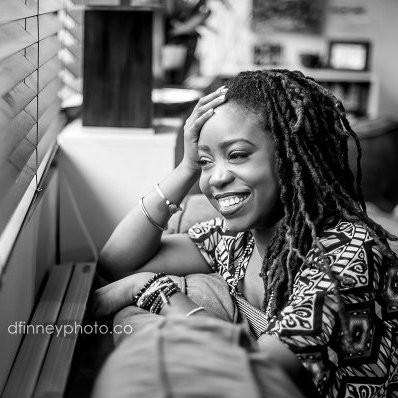 Joi M. Sears is the Founder and Creative Director of Free People International, a social enterprise which specializes in offering creative solutions to the world's biggest social, environmental and economic challenges through the arts, design thinking and social innovation.