Coffee is mainly grown in developing countries. The global coffee industry is valued at $100 billion a year, but many coffee farmers just don't earn much because they are paid poorly for their coffee beans, according to Rainforest Alliance. So, sustainability programs that benefit farmers and help them earn more are badly needed.
Enter global coffee giant Starbucks, which recently announced it has issued $500 million worth of notes whose proceeds will benefit its sustainability programs in coffee-growing regions. Called Senior Notes, they include the first U.S. corporate sustainability bond. The Senior Notes due in 2026 have a 2.45 percent annual interest rate.
The estimated net proceeds from the sale of the Senior Notes will be about $495.6 million. Starbucks expects to allocate most of the proceeds to sustainability projects "within one year of the date of issuance," according to the SEC filing.  Annual updates of the allocation of the proceeds will be published through the term of the bond until all proceeds are fully allocated to projects. The updates will be published on Starbucks' website.
"The longevity of the coffee industry is directly linked to the social, economic and environmental conditions of coffee communities around the world," said Craig Russell, executive vice president of Starbucks Global Coffee, in a statement. "This new sustainability bond offers a way for investors to better understand the work we are doing to help ensure that there is a future for farmers and our industry."
"Coffee is at the core of our business, and we intend to continue to finance initiatives that will make a positive social and environmental impact in our coffee supply chain as well as other areas across our business," said Scott Maw, chief financial officer of Starbucks. "Issuing a bond focused on sustainable sourcing, demonstrates that sustainability is not just an add-on, but an integral part of Starbucks, including our strategy and finances."
One of the  sustainability programs that will benefit from the proceeds of the Senior Notes includes coffee purchased through Starbucks' ethical sourcing verification program, Coffee and Farmer Equity (CAFE) Practices. 
One of the standards of the CAFE Practice program is economic transparency. Suppliers are required to submit evidence of payments made throughout the coffee supply chain, so Starbucks knows how much of the price it pays for green coffee actually makes it to the farmer.
In 1999, Starbucks partnered with Conservation International (CI) to help the company "promote environmentally responsible growing methods," Starbucks states in its latest Global Sustainability Report. Two years later, CI helped Starbucks develop "broad quality, social, environmental and economic guidelines for the sustainable production of high-quality coffee." In 2004, Starbucks launched CAFE Practices and that year, the company bought 43 million pounds of green coffee through the program, or 14.5 percent of its total green coffee purchase.
Starbucks set a goal in 2008 that all of its coffee would be sourced ethically, which includes all of CAFE Practices and Fairtrade. In 2014, 96 percent of its coffee met that goal, with 95.5 percent sourced through CAFE Practices. Last year, Starbucks met its goal to source 100 percent of its coffee ethically.
Another program that the Senior Notes will benefit is Starbucks' farmer support centers in coffee-growing regions. Starbucks has eight farmer supports centers in Rwanda, Tanzania, Colombia, China, Costa Rica, Indonesia, Guatemala and Ethiopia.
The first farmer support center began in San José, Costa Rica, and in 2013 Starbucks bought a farm close by the center. The 240-acre farm, Hacienda Alsacia, is a "fully operational coffee farm," according to the Global Responsibility Report, but it also serves as an agronomy research and development center. A year after purchasing the farm, Starbucks released a limited-time offering coffee, Starbucks Reserve Costa Rica Geisha La Ines, which was a product of a six-year collaboration between its agronomy team and a local cooperative to grow a more disease-resistant coffee variety that also has good quality.
The Starbucks Global Farmer Fund, through which the company provides short- and long-term loans, will also benefit from the proceeds of the Senior Notes. The company began to invest in programs that provide loans to coffee farmers in 2011 through Root Capital, Verde Ventures and the Calvert Foundation.
Image credit: Flickr/Mike Mozart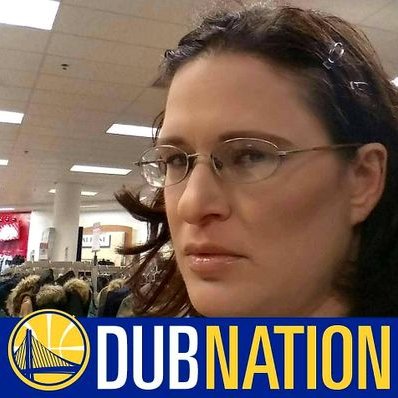 Gina-Marie is a freelance writer and journalist armed with a degree in journalism, and a passion for social justice, including the environment and sustainability. She writes for various websites, and has made the 75+ Environmentalists to Follow list by Mashable.com.