For now, he may be tying or even slightly ahead of Hillary Clinton in the general-election polls, but Donald Trump's brand reputation is on a roller coaster that keeps sliding down. In a most ironic twist, the latest organization to ditch Trump involves a golf tournament that will move from one of his resorts to . . . Mexico.
The PGA Tour announced earlier this week that it would relocate the World Golf Championships Tournament, which has been held in Miami since 1962, to the Club de Golf Chapultepec in Mexico City. PGA claimed the primary reason for the move was Cadillac's decision not to renew its sponsorship. Grupo Salinas, a Mexican conglomerate with interests in the banking, media, retail and telecommunications sectors, has agreed to sponsor the tournament through 2023.
Although PGA Tour claims the decision came down mostly to finances and the opportunity to expose golf to a new international market, Commissioner Tim Finchem acknowledged politics was partly behind the move. "When when you are asking [a sponsor] to invest millions of dollars in branding a tournament and they're going to share that brand with a host, it's a difficult conversation," Finchem said at press conference on Wednesday. "The politics may have contributed some since he's been running."
Naturally, Trump responded with his usual invective toward Mexico and the role the country played in what he says is the undermining of the U.S. economy. "By the way, I hope they have kidnapping insurance," blustered Trump during an interview on Fox News with Sean Hannity.
While Trump thumped 16 competitors to emerge as the Republican presidential nominee, his overall brand, and therefore his companies, have suffered. The bloodletting began last year after his speech announcing his quest for the Republican nomination, which launched his idea of walling off Mexico to keep out rapists and some "good people." That outburst led a bevy of companies, including Macy's, to ditch his clothing line. NBC Universal also cut its ties with Trump, replacing him with Arnold Schwarzenegger on its series "The Apprentice."
And while Trump continues to rail against "crooked Hillary" because of her ongoing email server snafu, lawsuits claiming Trump University defrauded students are underway in San Diego. Trump has been dismissive of the litigation because, after all, the Indiana-born U.S. judge who presided over the class-action lawsuits is a "Mexican."
Even Trump's posh resorts are taking a hit. Hipmunk, a San Francisco-based online travel company, suggested last week that fewer guests are checking into any Trump-branded property, from New York to Las Vegas to Atlantic City. While that is only one company out of many that books hotels, the dramatic decrease in bookings show that the Trump brand is toxic to many Americans.
Is Trump's portfolio of companies in for a slow decline as the result of his political shenanigans? A debate over evidence tying a business leader's behavior to his or her company's overall performance has long been underway. One MIT study suggests there is a connection; others suggested that having a narcissistic leader with an outsized personality probably does not make a difference one way or another. Other assets, such as strategic thinking and communicating strong values throughout an organization, are how CEOs can drive long-term success at a company, some analysts say.
But there is a history of obnoxious CEO behavior that drove customers away. For example, outrage over the elephant killed by GoDaddy.com's CEO repelled customers from the Internet registration and Web hosting company. GoDaddy CEO Blake Irving's reputation for behaving like an overgrown frat boy, and his company's sexist advertising, also hurt performance. Irving has arguably turned that reputation around as of late, between nixing those adds and aggressively hiring women into leading tech positions at the company. Since GoDaddy went public last year, its stock has bounced up and down like a ping pong ball, but in recent months it has improved.
If Trump's companies can rebound, whether or not he wins the presidency, is an open question. But what is more worrisome is America's relationship with a country that shares a long border, history, culture and, yes, business. Immigration from Mexico is down, deportations are up and President Barack Obama is derided by many as the "Deporter-in-Chief." Facts have proven not to matter this presidential election, but here's one fact: America's complicated relationship with trade and its trading partners are bound for an even more volatile ride as Trump continues to shout down, instead of building up, this country's political and economic relationships with the rest of the world.
Image credit: PGA Tour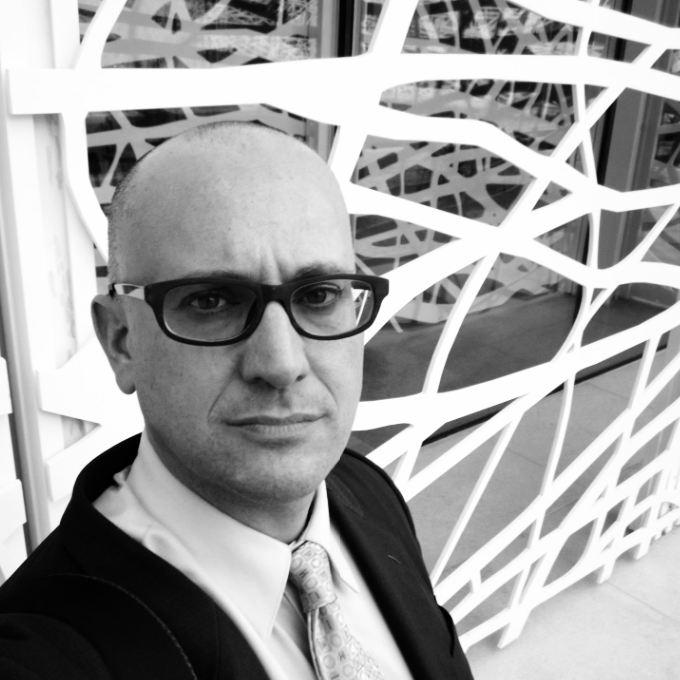 Leon Kaye has written for 3p since 2010 and become executive editor in 2018. His previous work includes writing for the Guardian as well as other online and print publications. In addition, he's worked in sales executive roles within technology and financial research companies, as well as for a public relations firm, for which he consulted with one of the globe's leading sustainability initiatives. Currently living in Central California, he's traveled to 70-plus countries and has lived and worked in South Korea, the United Arab Emirates and Uruguay.
Leon's an alum of Fresno State, the University of Maryland, Baltimore County and the University of Southern California's Marshall Business School. He enjoys traveling abroad as well as exploring California's Central Coast and the Sierra Nevadas.