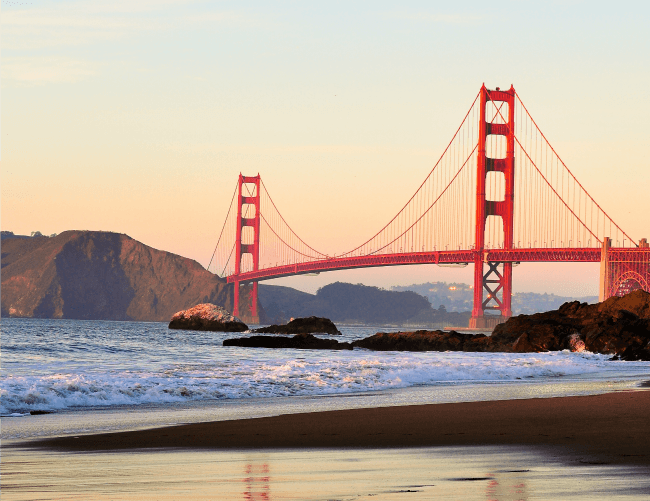 By Kayla Matthews
Although those who reside outside of San Francisco may not be aware of the fact, mid-April 2016 marked a huge milestone in the advancement of green technology in the city and its mandated usage in all newly-constructed buildings.
The new legislation, unanimously approved by the San Francisco Board of Supervisors on April 19, states that all new buildings with 10 stories or fewer, including all residential and commercial projects, must include a photovoltaic solar panel installation that encompasses 15 percent of the building's total rooftop. Moreover, the area that is dedicated to the installation must be positioned in full sunlight and free of any shade or obstructions.
San Francisco's new law doesn't officially take effect until Jan. 1, so builders and contractors still have time to prepare their businesses for the new regulation. However, any buildings that are under construction within San Francisco city limits will be required to accommodate the recent legislation.
Paving the way for other cities to follow
San Francisco is certainly the first major U.S. city to require the installation of solar panel systems on new buildings, but it's not the first governmental entity to do so. In fact,
Sebastopol
and
Lancaster
, both of which are located in California, have abided by similar regulations since 2013.
Regardless of who was first, it's safe to say that such legislation is paving the way for future policies and standards. The push for new regulations regarding solar energy may even lead to new innovations in the efficiency and effectiveness of alternative energy systems in general.
According to a guide on home heating systems, today's solar energy installations can already bolster energy efficiency and reduce overall electricity costs. And the implementation of an active or passive solar energy system can cut down on your heating and cooling bills. If we start to see more states passing laws requiring solar or other alternative forms of energy, who's to say what breakthroughs we could see?
Rising stocks
The recent legislation in the city of San Francisco has also impacted the stock market. Some companies reported gains ranging from 10 to 16 percent immediately following the decision, while smaller companies in the industry saw gains of two or three percent. Given such an immediate effect on the stock market, one can only speculate on the gains we'd see after widespread regulation and standardization of alternative energy systems.
In fact, some of the world's most prolific billionaires have recently come together to promote alternative energy and to facilitate increased research and development regarding new alternative energy solutions. The group, known as the Breakthrough Energy Coalition and headed by Microsoft's Bill Gates and Facebook's Mark Zuckerberg, has already made significant investments into solar and alternative energy since its inception in late 2015. Moreover, their activities have prompted others to invest their own funds into green or solar stock options.
Other prominent investors in the Breakthrough Energy Coalition include Jeff Bezos, Jack Ma, Laura Baxter-Simons, Nat Simons, Reid Hoffman, Vinod Khosla, Meg Whitman and more. At least 28 wealthy investors have already pledged funds to the initiative, which is expected to increase the awareness of solar energy while simultaneously bolstering accessibility to alternative energy in general.
Embracing solar energy throughout the U.S.
Despite an ever-increasing presence, modern solar energy systems still leave much to be desired in terms of functionality and efficiency. However, with initiatives like San Francisco's new solar energy requirement, as well as the growing focus on solar energy systems throughout the U.S. and around the globe, those who are invested in fossil fuels certainly have a lot to worry about.
Image by Davide Ragusa
TriplePundit has published articles from over 1000 contributors. If you'd like to be a guest author, please get in touch!