(Image: Constructed in only 24 hours, these homes are the start of the world's first 3D-printed housing development.)
An estimated 1 billion people, more than 10 percent of the world's population, do not have adequate shelter. Experts predict that number will grow to 3 billion by 2050. But not if the construction and technology company Icon has anything to say about it.
This month, the Austin, Texas-based company, together with the San Francisco-based housing nonprofit New Story and its Mexican partner Échale, unveiled a pair of 3D-printed homes in the Mexican state of Tabasco. If all goes as planned, they'll be the start of the world's first 3D-printed housing development. What's more, the homes were built in 24 hours and will cost residents only $20 a month.
Icon, which says it's on a mission to make dignified housing accessible to everyone, everywhere, describes the homes as "the future of human shelter." Already, the company has closed a seed round of $9 million in funding that included, according to its website, investments from Silicon Valley, a renowned international developer and America's largest homebuilder, among others.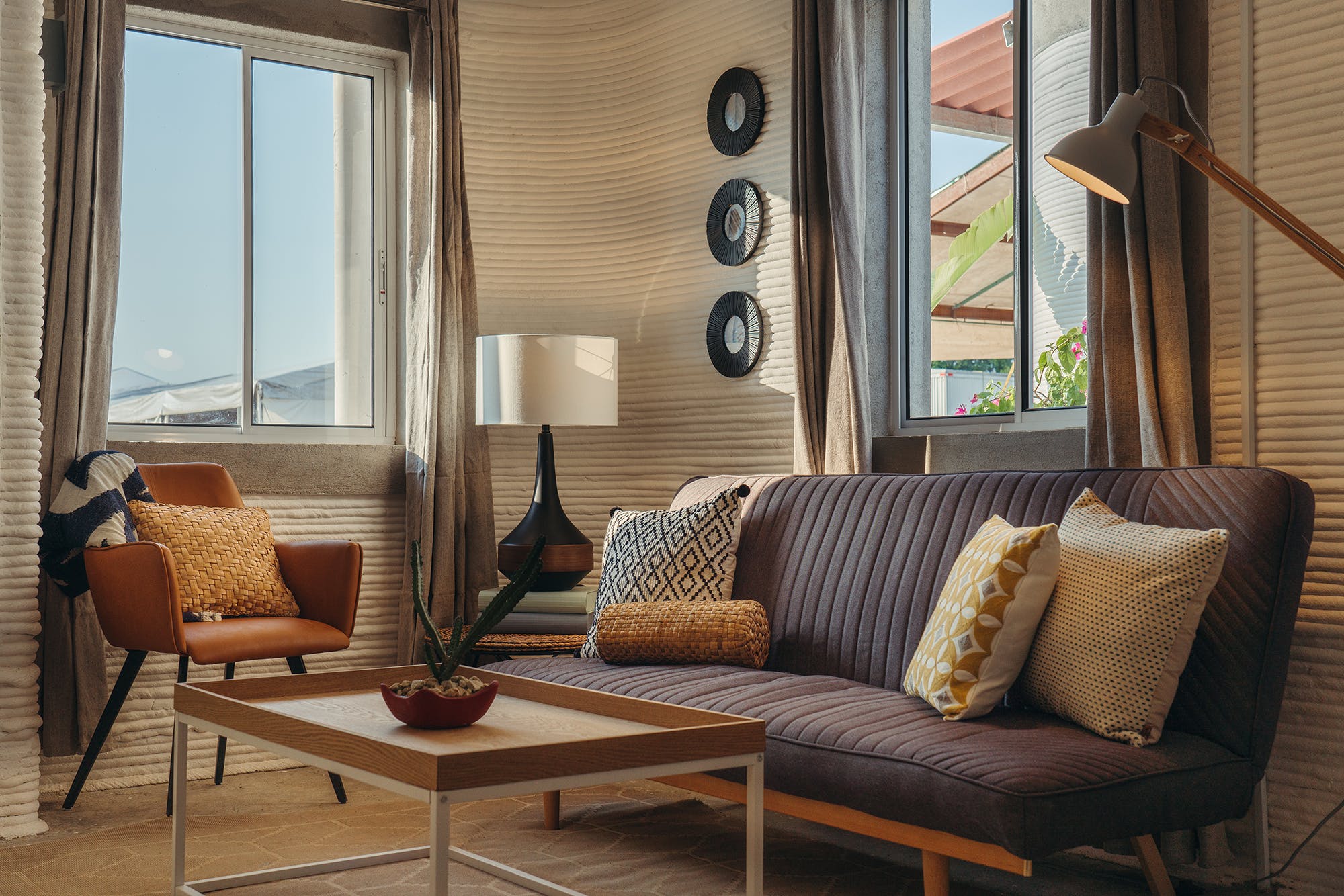 Printing homes is simple, affordable and environmentally friendly, partners say
According to Icon, the process of printing a home is relatively simple. Its branded 3D home printer, the Vulcan II, churns out layers of cement that amass to form the walls of the home. What takes more time is installing the non-printed fixtures like doors and windows at the end of the process.
Icon's engineers designed Vulcan II to produce resilient, single-story homes up to 2,000 square feet. The company also claims its printer is faster, cheaper and creates less waste than traditional homebuilding methods, and allows for more design freedom. It can print at night and during power shortages, and it operates from a tablet, so only a few workers are required.
"With 3D printing, you not only have a continuous thermal envelope, high thermal mass and near zero waste, but you also have speed, a much broader design palette, next-level resiliency, and the possibility of a quantum leap in affordability. This isn't 10 percent better, it's 10 times better," said Jason Ballard, co-founder of Icon, who has previous experience working in a homeless shelter and as an environmental consultant.
Icon also uses a cement mixture that its designers say is stronger than traditional building materials and can withstand extreme weather conditions. Resting within a seismic zone, the new 500-square-feet homes in Tabasco are being engineered above local standard safety requirements, including robust foundations. Homes will include two bedrooms, a living room, a kitchen and a bathroom.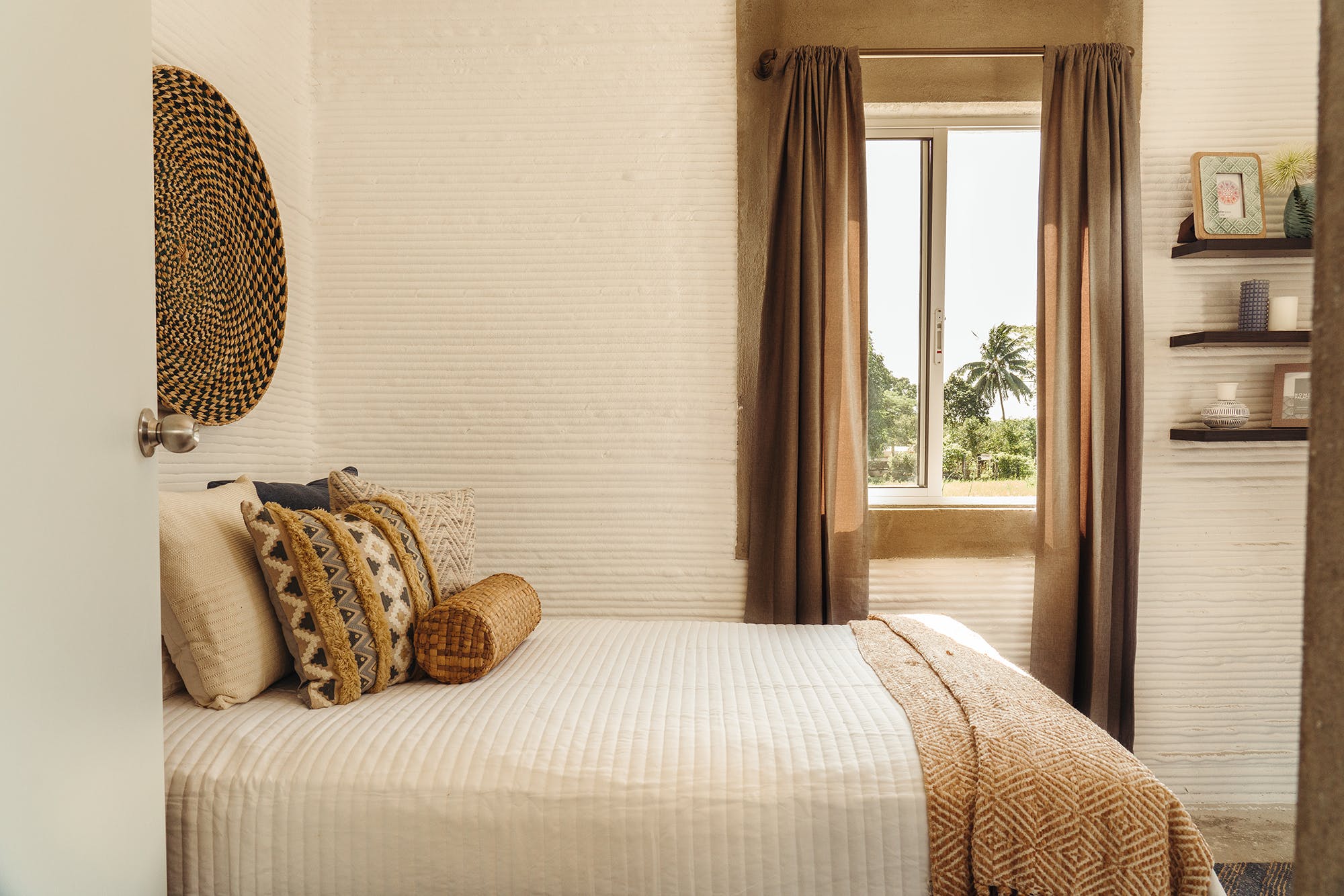 While New Story is funding the up-front cost of building the homes and infrastructure, residents will be required to pay a small mortgage of 400 pesos (about $20) per month for seven years. The mortgages come with zero interest, and the money will go into a community investment fund.
To select who will live in the 50-home community, New Story worked with the local government and Échale to survey more than 500 families in Tabasco, where the median family income is $77 per month. The rural state also has the highest unemployment rate in Mexico, and the majority of the families there are from an indigenous population historically left out of government programs. The families selected were those found to have the greatest financial and physical needs.
"3D printing for housing is a technology applied to a sector that has historically required a lot of labor," said Verónica Contreras, foundation director at Échale. "The fact that this technology is being used to help the people with the biggest social gap turns it into a humanized technology."
New Story and Échale also solicited feedback from future residents about the community's design. The vast majority of families wanted abundant green spaces in the neighborhood and flat roofs so that it would be easier to add to or customize their homes.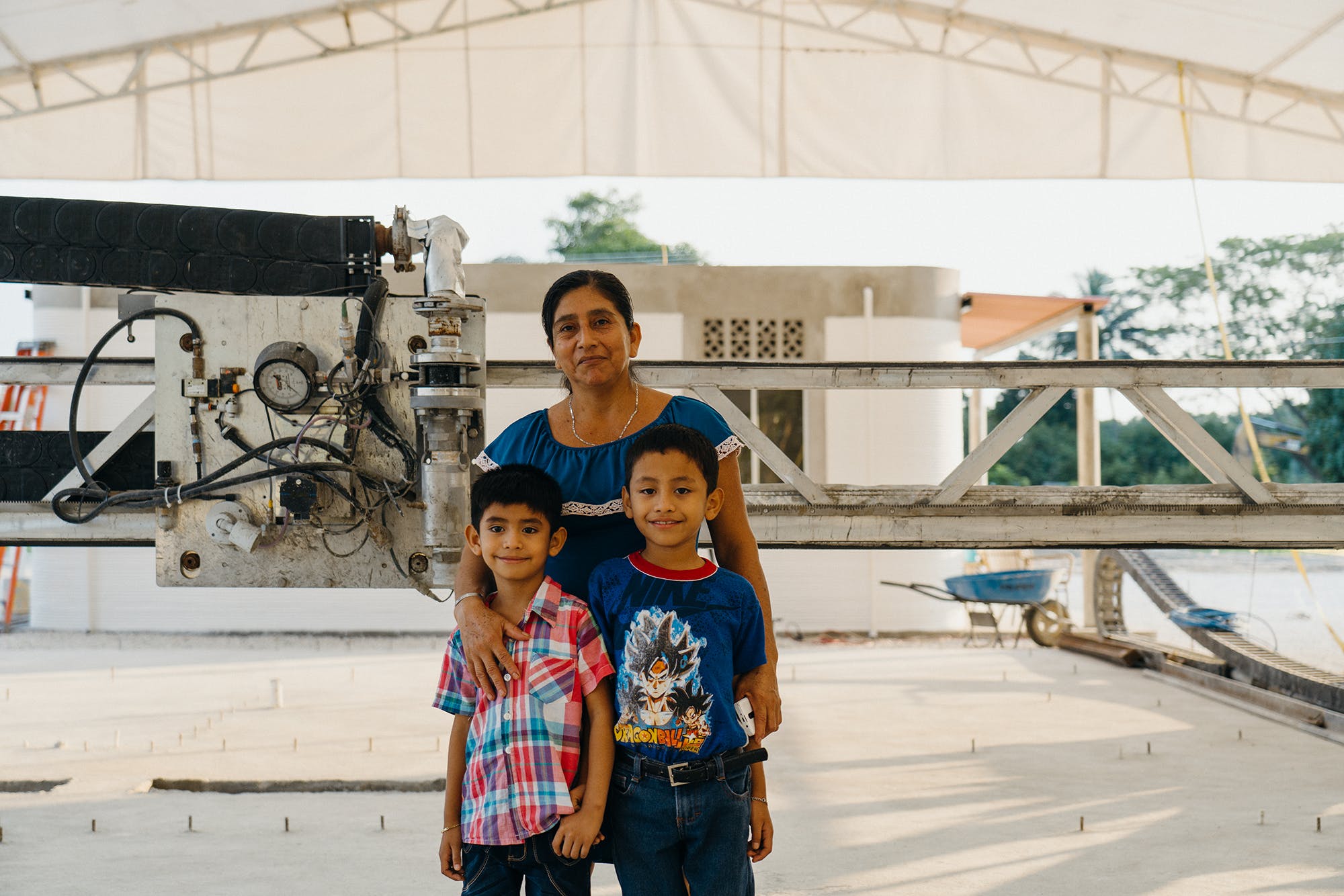 (A Tabasco family stands in front of the Vulcan II hard at work on a new home.)
Addressing the housing crisis north of the border
It's not only developing countries that face a growing housing crisis. In the U.S., experts say stagnancy in home building has not kept up with demand and population growth, driving up costs past the point of affordability for the average person.
Icon, the first company in the U.S. to secure a building permit for a 3D-printed home, is also working to print homes north of the border.
In its hometown of Austin, Icon is working with Mobile Loaves and Fishes on the Community First! Village, a 51-acre master planned community that will provide affordable, permanent housing for men and women coming out of chronic homelessness. The company recently constructed a nearly 500-square-foot Welcome Center in the community in less than 27 hours.
Across town, real estate investment company Cielo Property Group is working with Icon and the city of Austin to redevelop underutilized properties and help bring permanent housing using 3D printing technology to the city.
Many in the home-building industry are wondering if 3D-printed homes will be the next big shift in the sector. Icon certainly hopes so and is doing what it can to help accelerate the pace.
Images courtesy of Icon