(Image: U.S. Women's Soccer players Megan Rapinoe, Christen Press and Alex Morgan discuss pay equality at a media event with LUNA Bar in April 2019. Two months later, P&G took its own stand for equal pay.)
2019 was a big year for corporate, executive and employee activism. Here are some of the boldest and most influential brands taking stands stories that crossed our desks.
January
BlackRock CEO Larry Fink issues another headline-grabbing letter, saying companies can't sit on the sidelines when it comes to social and political issues.
Visa supports Feeding America's Shutdown Response Fund, launched to support federal workers in the wake of the government shutdown. Meanwhile, outdoor gear brands like Columbia, REI, The North Face and Patagonia stepped up to advocate for National Parks, many of which remained open but unmaintained during the shutdown.
Hello, Super Bowl ads that take a stand! Companies including Gillette and Anheuser-Busch air ads with purpose-oriented messaging. AB's ad focused on immigration, while Gillette's took on toxic masculinity.
February
Activist investors pressure companies to reveal their gender pay gap.
Barbie releases a line of inclusive dolls, including a doll with a prosthetic limb a doll that uses a wheelchair.
Black executives set up a political action committee (PAC) dedicated to the "economic issues—wealth, wages, work—that affect black Americans."
Fashion labels including Chromat, Collina Strada, Livari and Nicole Miller take a stand at New York Fashion Week, theming their entire collections around climate change and showcasing sustainable materials.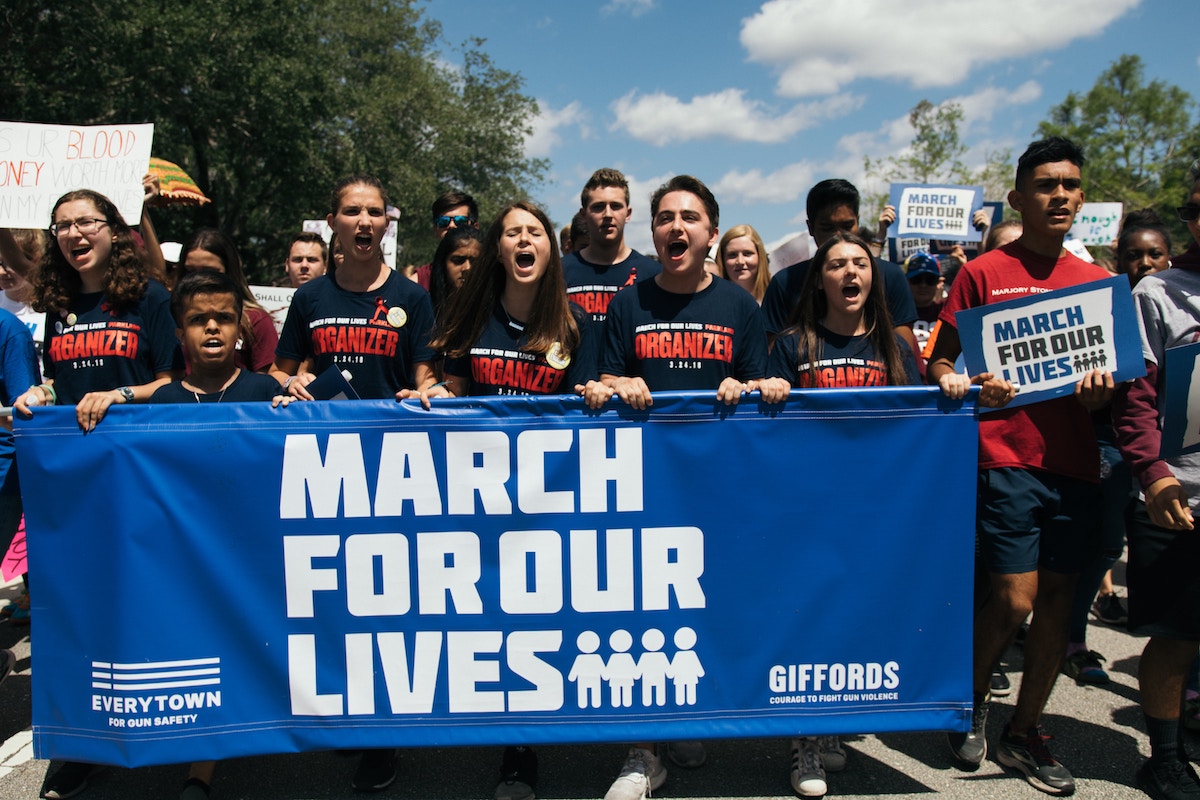 (Image: The March for Our Lives rallies in March 2018 sparked a national conversation around gun control that continues today.)
March
Uber and Lyft drivers strike for better pay in California.
Dick's Sporting Goods stops selling guns, a year after the company stopped selling assault-style rifles following the shooting at Marjory Stoneman Douglas High School in Parkland, Florida.
Companies including Target, Tyson Foods and Walmart pledge to hire more people with criminal justice histories.
More than 1 million students participate in Youth Strike 4 Climate's global protest, walking out of school and demanding lawmakers take action on climate change.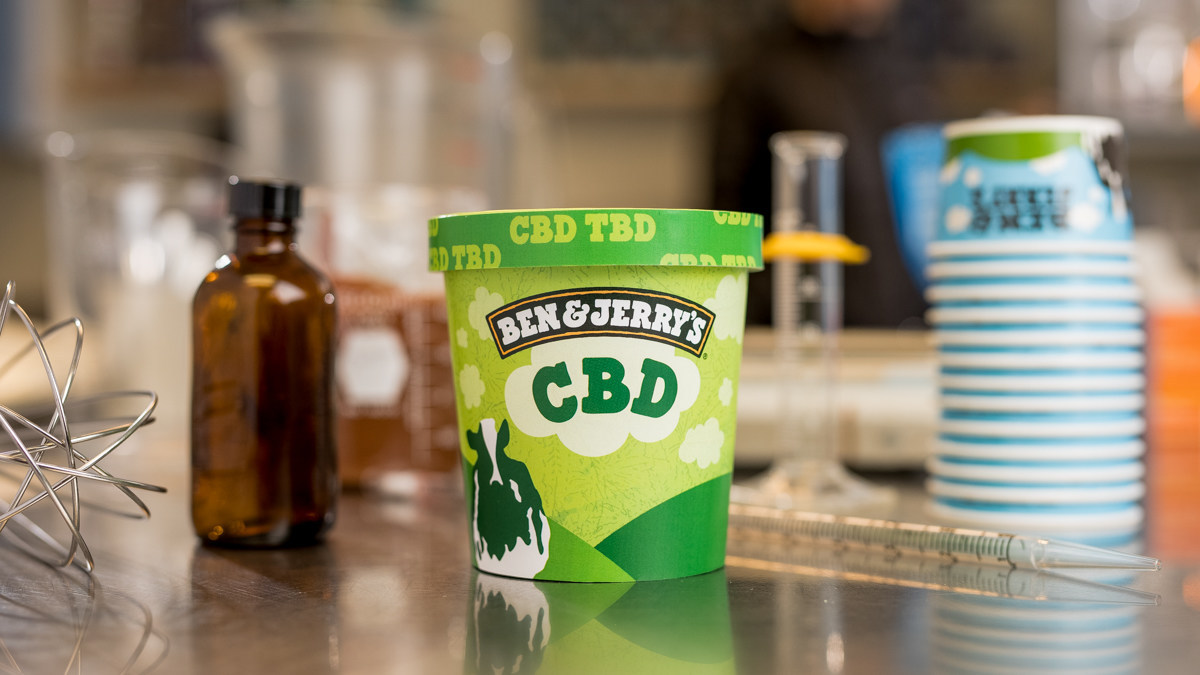 (Image: Ben & Jerry's also intends to make CBD-infused ice cream available once it's legalized at the federal level.)
April
Employees publicly demand that Amazon do its part to address climate change.
Patagonia lays down the law, refusing to co-brand with companies that don't align with its mission.
American billionaires, including JPMorgan Chase CEO Jamie Dimon, Blackstone CEO Steve Schwarzman and Bridgewater Co-Chairman Ray Dalio, call for a reformation of capitalism, starting with higher taxes for themselves.
Walgreens, Rite Aid and Walmart stop selling cigarettes and vaping products to people under 21. CVS stopped selling tobacco products entirely back in 2014.
Ben & Jerry's calls on lawmakers to pass legislation that would expunge all cannabis convictions from legal records, which disproportionately affect people of color, saying that "legalization without justice is half baked."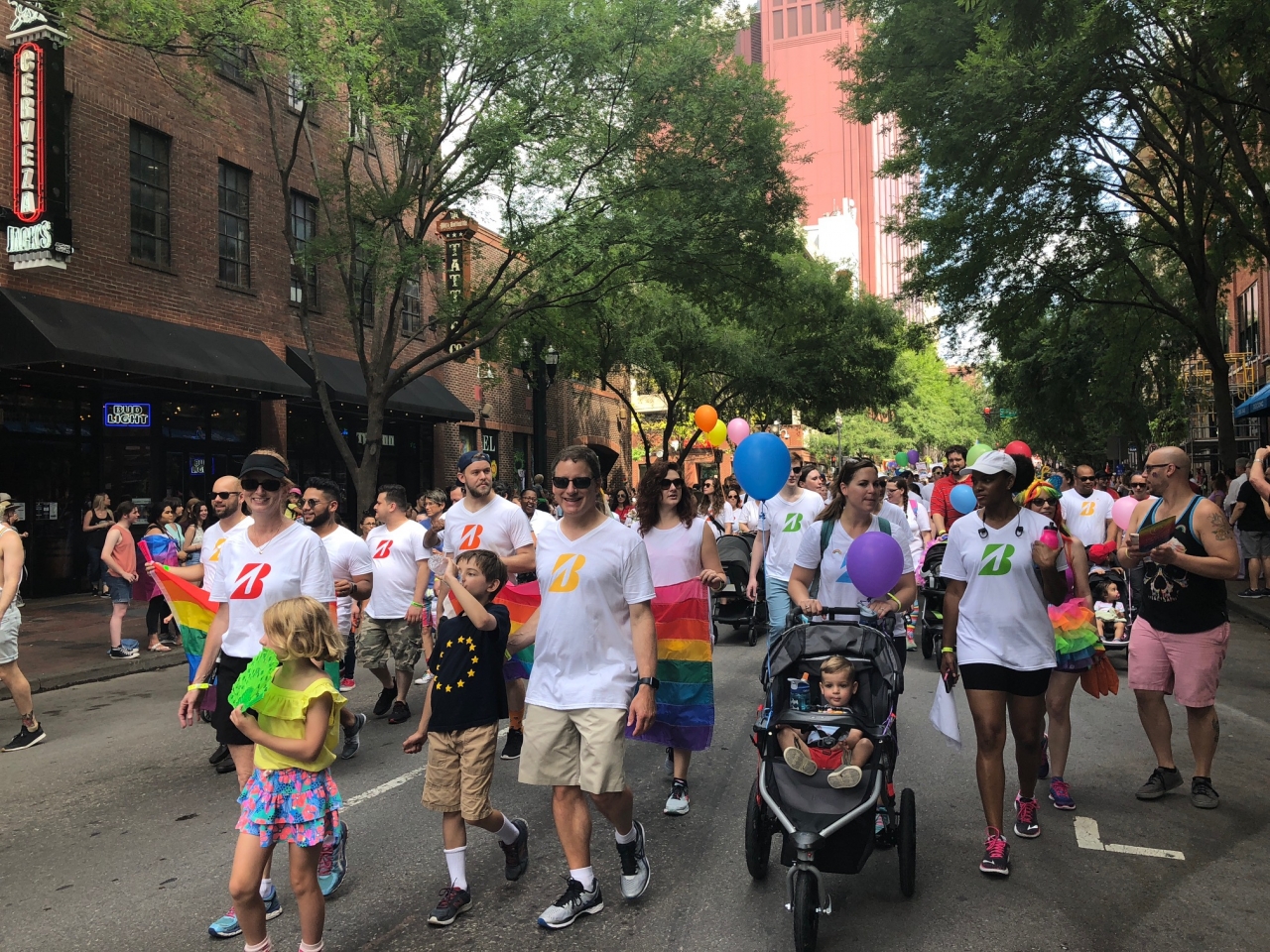 (Image: Bridgestone employees march in Nashville's Pride Festival and Parade.)
May
The Guardian swaps the term "climate change" for "climate emergency."
Companies come out against the so-called "slate of hate," a set of anti-LGBTQ bills proposed in Tennessee. Companies including Nashville-based Bridgestone, as well as Dell, Salesforce and Postmates, spoke out against the legislation and voiced support for the state's LGBT community.
CEOs from 50 leading global and European brands, including Diageo, Unilever, Ikea, DSM, Burberry, Phillips and Tetra Pak urge EU governments to decarbonize.
The Green Sports Alliance calls on its North American members to sign onto a U.N. climate action framework. Companies/franchises including the New York Yankees, the NBA, and sports and entertainment company AEG soon answer the call.
June
Investors demand that companies release data about their diversity and inclusion policies and practices. Meanwhile, 72 CEOs signed an Equity Pledge, vowing to fill half of meaningful leadership roles with women by 2030.
Highlights for Children—a magazine that summons nostalgic affinity on both sides of the political aisle—takes a stand against U.S. immigration policy, family separation and the detention of children with a CEO statement. Meanwhile, Wayfair employees stage protests after news that the company provided furniture to detention centers holding migrant children.
More than 300 CEOs sign public statements in support of abortion rights, following legislation in states like Georgia and Alabama that effectively banned abortions.
July
Old Navy celebrates its 25th birthday with a new product and a campaign around belonging. Its purple 4th of July shirts read "purple is what you get when you bring red, white and blue together" and come along with CEO statements asserting that everyone is welcome in Old Navy stores.
Procter & Gamble takes a stand for pay equality and donates over half a million dollars to underpaid U.S. Women's soccer players. Clif Bar brand Luna Bar also donated to close the pay gap on the U.S. Women's team back in April.
U.S. unions including the United Steelworkers, Service Employees International Union and Utility Workers Union of America join environmental groups like the Sierra Club and Natural Resources Defense Council in a climate action plan that focuses on a just transition for displaced workers.
August
The CEO coalition Business Roundtable bucks the shareholder primacy theory in an updated purpose statement, asserting that companies have a responsibility to all stakeholders, including customers, employees, suppliers and communities. More than 180 CEOs sign a letter in support.
Apple CEO Tim Cook pledges funds to help fight wildfires ravaging the Brazilian Amazon and restore affected rainforests.
Hundreds of Google employees make a public pledge not to work on a potential project for the U.S. Customs and Border Patrol.
Marriott International committed to phase out mini bottles of shampoo, conditioner and other toiletries at all locations by December 2020. The move followed a similar announcement from InterContinental Hotels Group (IHG) in July.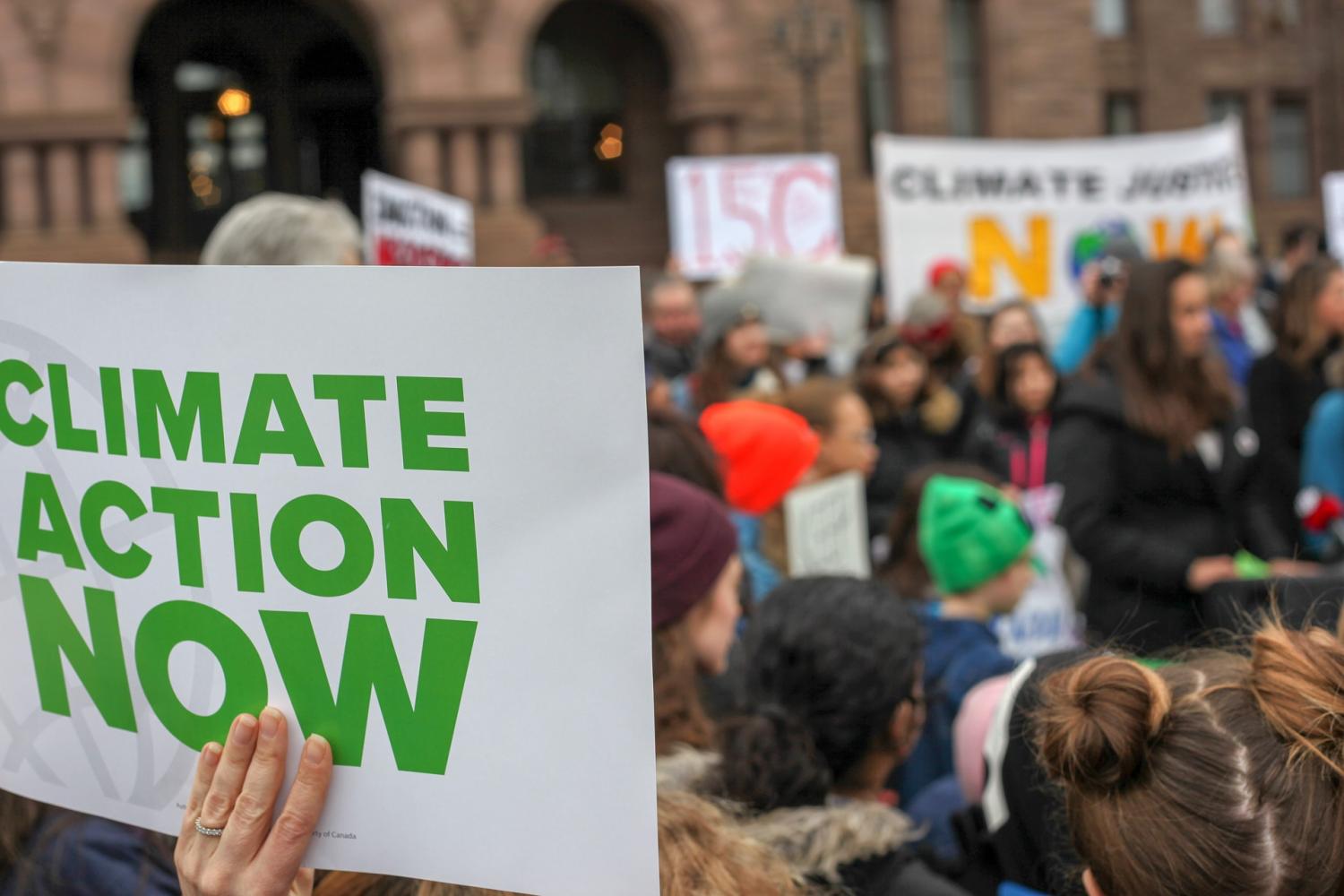 (Image: The Global Climate Strike draws support from millions worldwide, including major companies and their employees.)
September
In response to mass shootings in Ohio, Mississippi and Texas, Walmart limits gun and ammunition sales, while requesting that customers no longer openly carry guns in its stores. Other retailers including Kroger, Walgreens, CVS and Wegmans soon joined in asking customers to leave their guns at home.
Ben and Jerry's launches Justice Remix'd ice cream flavor in support of criminal justice reform.
Employees at major multinationals including Amazon join the Global Climate Strike, while other companies like Lush, Seventh Generation, and Patagonia showed support by closing for the day so employees could participate.
October
Dick's Sporting Goods CEO Ed Stack told reporters his company destroyed about $5 million worth of firearms from its inventory instead of returning them to manufacturers.
Facebook employees publicly oppose the social network's policy that allows political campaigns to lie in ads.
Lyft starts offering free rides so that people can get to job interviews.
November
As Facebook continues to push back against claims it should be responsible for fact-checking politically-oriented advertising, Twitter bans political ads outright.
Aldi U.S. calls on suppliers to find alternatives to harmful pesticides, specifically those containing the compounds neonicotinoids and chlorpyrifos (CPS), which have been linked to impacts on bee and bird health.
Outdoor gear label REI shutters all stores, warehouses and offices on Black Friday for the fifth consecutive year and reignites its #OptOutside campaign, encouraging people to ditch the mall and spend some time outdoors.
U.S. military stakeholders, with backing from big names like John Kerry and Arnold Schwarzenegger, launch the World War Zero campaign ahead of the annual U.N. climate talks in Madrid (COP25). As the name implies, the campaign seeks to gain bipartisan support for decarbonization by positioning climate change as a national security concern.
December
On the sidelines of COP25, the largest U.S. labor union joins 75 leading CEOs in a joint statement in support of the Paris climate agreement and a "just transition" toward a decarbonized economy.
More than 600 institutional investors managing $37 trillion in assets call for governments to step up their efforts against climate change.
Water, energy and hygiene solutions firm Ecolab pledges to achieve net-zero carbon emissions by 2050—and leverages the opportunity to take a stand for water issues as part of mainstream climate dialogue.
Executive Chairman Klaus Schwab and the World Economic Forum issued a new "Davos manifesto" in support of "a better kind of capitalism" ahead of Davos 2020.
Teenage climate activist Greta Thunberg becomes Time magazine's Person of the Year, while Megan Rapinoe—the U.S. Women's Soccer player who led her team in a fight for equal pay following their World Cup victory—was named Sportsperson of the Year by Sports Illustrated.
An abridged version of this timeline was published in the Autumn 2019 edition of CR Magazine.
Image credits: Luna Bar, Ben and Jerry's, Bridgestone, Jasmin Sessler/Pixabay