Dave, a new fintech app, is the David to the big banks' Goliath, fighting exorbitant overdraft fees by warning people they're about to blow their budgets and even lending them $75 until their next paycheck.
With 4 out of 5 Americans living paycheck to paycheck, the cash advance from the Dave mascot, a bespectacled bear, makes it possible to buy a tank of gas or groceries until next payday, founder Jason Wilk told TriplePundit.
Options like payday loans can drive people into further debt, as 3p has reported.
Wilk said he wanted to take on the $34 billion overdraft industry because "it seemed like the finance industry had the lowest brand loyalty of all" and was ripe for disruption. Tackling overdraft fees was "something that could solve true customer pain points," he said. "We've all experienced it."
Banks on average charge $35 each time a balance goes below $0 for a transaction.
Warns of danger ahead
For a membership fee of $1 a month, Dave syncs with customers' checking accounts to monitor their spending habits and predict when they are at risk of overdrawing their accounts. Dave's pop-up warnings anticipate regular outlays—like rent or utility bills—and give users an adamant heads up that trouble is ahead.
The $1 monthly membership covers the cost of connecting to customers' banks, getting balance updates, and sending texts if a user is about to overdraft. Wilk said the company has no plans to ever share anyone's financial histories with third parties.
Dave's goal is to help people of all income groups, Wilk told us. Of its 2 million users, about 15 percent are close to the income level that experience food insecurity, he said. In the first quarter of 2019 alone, around 300,000 people used the app to purchase food.
To get an advance of up to $75 before the next payday, Dave requires users to have a job with a guaranteed, steady paycheck and have the ability to pay the loan back. The company does not pull credit reports to make that determination, so using the app doesn't have an impact on a user's credit score. Users are responsible for paying Dave back by the due date or risk being banned from the app.
For the more than 25 percent of Americans who overdrafted in the past 12 months, the service can be a lifesaver, Wilk said. "Overdrafts are an expensive form of credit, and it did not seem to me a good way to resolve spending issues," he told us.
Dave's users pay an average of $500 annually in overdraft fees, Wilk explained, which is typical of most cash-strapped American consumers, according to a report by the personal finance website WalletHub.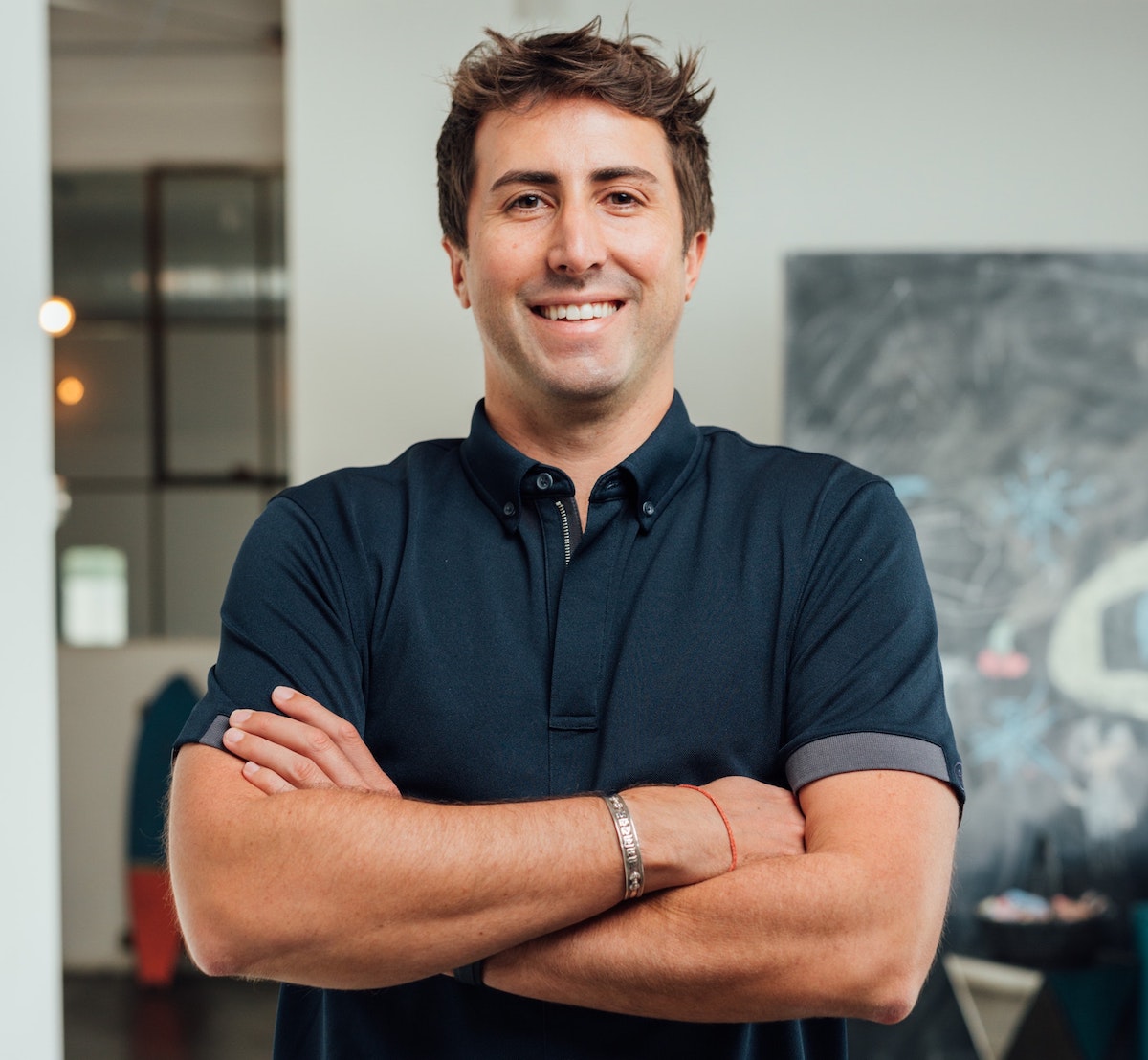 Image: Jason Wilk, founder of fintech company Dave.
A younger demographic
Dave's demographic skews younger—80 percent are under 30, with an average age of 22. "They're just out of college, learning how to manage their money for the first time," Wilk told us. With the budgeting tools and need to pay back advances, Dave's bear is intended to help users learn better money-management skills.
Even billionaire investor Mark Cuban, an early backer of the Dave app, says he "got crushed by overdraft fees in my 20s."
Yet with 40 percent of Americans unable to cover a $400 emergency expense, it is not just younger people who find themselves cash strapped.
Recognizing that chronic overdrafting may be part of larger financial pressures, Dave's app offers Side Hustle, which connects Dave users with side gigs to earn extra income. To participate, Dave users select the gigs they're interested in and are sent the information they need to get started. To date, Dave has received over 100,000 applications through the program.
Tip us and we'll plant a tree
Dave doesn't make any money from the borrowing service aside from optional donations. Those donations—or tips, as Wilk describes them—make it possible "to help people without charging an interest rate," he said.
For every percentage of a tip, Dave also donates a tree in sub-Saharan Africa through its partner, Trees for The Future. "I really wanted to have a charitable portion of the company, which is not typically what you see out there in the market. We thought planting trees could match up well with our gratuity model," Wilk told 3p.
Images courtesy of Dave