Can murals help spread the message about how climate change risks, including sea level rise, can impose on the planet – notably coastal communities?
Why not? Murals can help sooth the soul, teach a lesson or two and offer a boost to local businesses, too – from fabulous Miami Beach to Honolulu and countless towns in between, like adorable Morro Bay, California.
This month, the nonprofit PangeaSeed Foundation, working with Clean Sweep Frederiksted, will launch a public art program in St. Croix, U.S. Virgin Islands. For this ten-day public art program, PangeaSeed says it has agreed to partner with The Ocean Agency's Glowing Glowing Gone campaign in order to raise public awareness of the urgent crisis facing coral reefs in the Caribbean and around the world.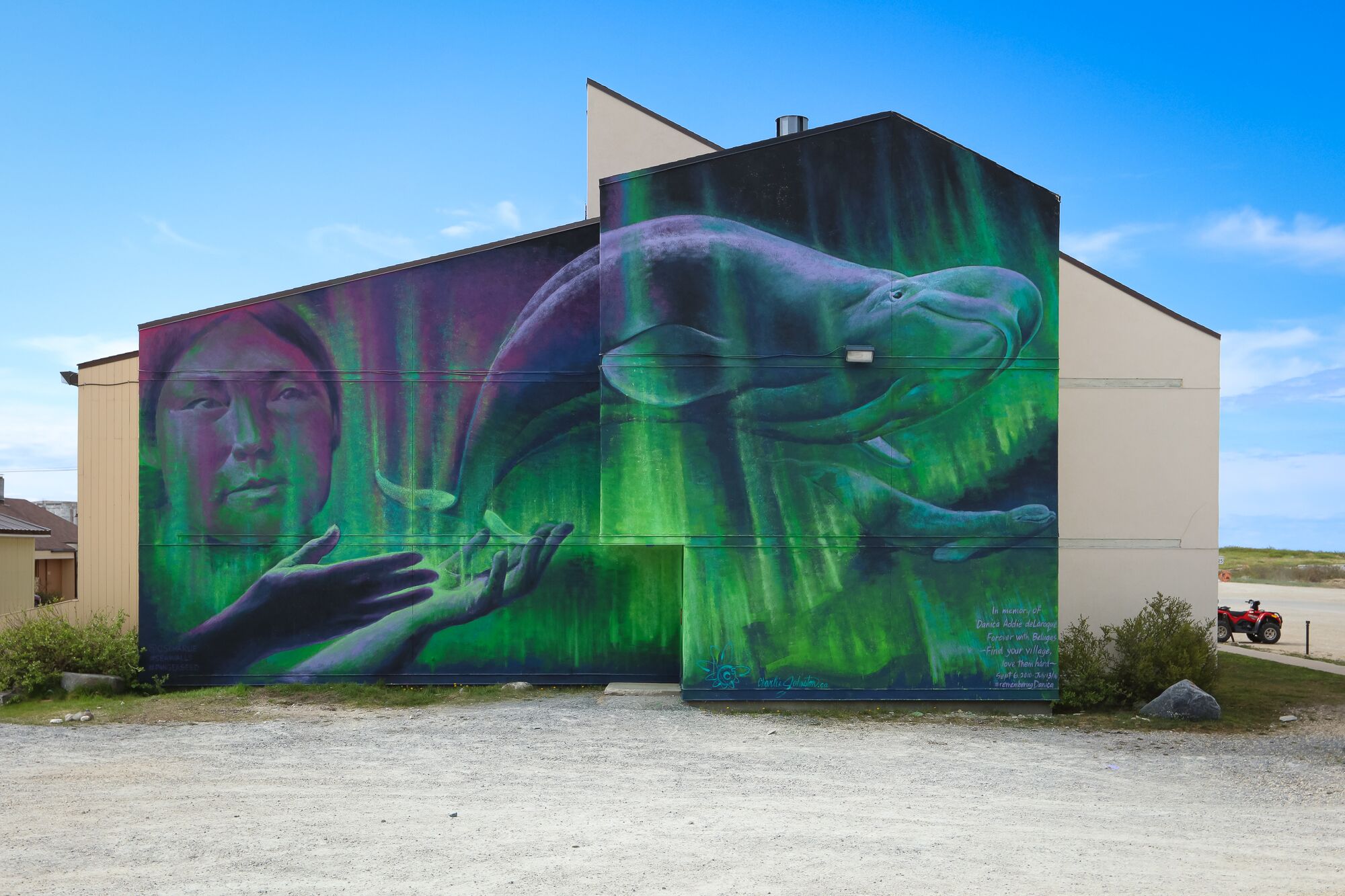 Above: mural by Charlie Johnston, Churchill, Manitoba, Canada.
This campaign is important as coral reefs provide citizens worldwide with food and income, while supporting approximately a quarter of all oceanic life. The Glowing Glowing Gone campaign, which has been working with UN Environment, aims, in its words, to "inspire the policy and funding necessary to save coral reefs through a global show of popular support." As seen through the rapid-fire growth in public awareness of the dangers of ocean plastics, this organization seeks to utilize creativity to spark more action within coastal communities worldwide.
PangeaSeed's program, "Sea Walls: Artists for Oceans" has already made its mark in many communities worldwide. Some of the artists whose work is shown here - both on coasts and inland - on 3p today are currently at work in St. Croix . . . so consider these beauties a hint of what's to come in the Caribbean.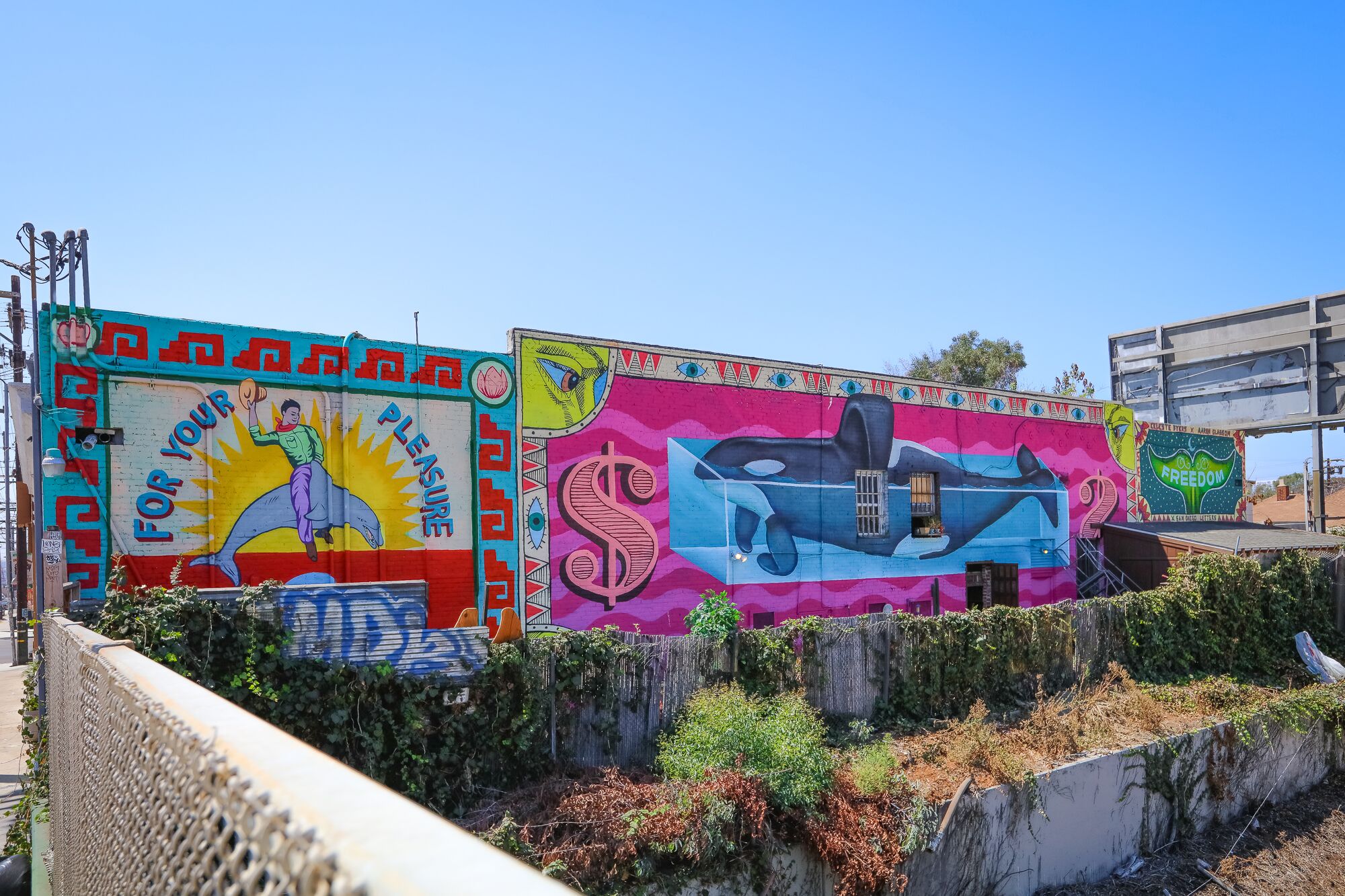 Above: mural by Aaron Glasson, San Diego, CA
There are several reasons why murals and other public art installations can be a boost for local businesses as well as promote the messages we hear if we're going to truly band together and save the planet. Murals impart that a particular building or city block is being cared for; they can inspire action without being preachy; and because they discourage tagging or other forms of vandalism, they actually can be relatively easy to maintain and care for.
Image credit, including the lead photo,"Slow Surrender" by Carly Ealey in Napier, New Zealand: PangeaSeed Foundation