From carbon-positive burgers to bioplastic toys, here are the top sustainability headlines you may have missed this month.
December has been a busy month for new sustainability commitments, product announcements and milestones. Over the past two weeks, we've seen dozens of businesses leverage the annual U.N. climate talks (COP25) to re-up their commitments to reduce emissions and increase efficiency.
By itself, the U.N. Global Compact's Business Ambition for 1.5°C campaign has doubled in size between Climate Week in September and the end of the U.N. talks. As of last week, 177 companies with a collective $2.8 trillion in market capitalization have aligned with the global push to cap temperature rise at 1.5 degrees Celsius through the campaign.
Having trouble keeping up? You're not alone. Here are just a few of the headlines that crossed our desks over the past two weeks.
Ikea, H&M and Swedish burger chain MAX Burgers create 'climate positive' business framework
MAX Burgers, the only national burger chain in Sweden with over 150 restaurants, has been climate positive since last year, as recognized by the U.N. But what does this mean, really?
The company linked up with Ikea, H&M and the World Wildlife Fund (WWF) to put the definition on paper. And last week, this cohort released the first draft of a global framework for a climate positive corporation. Among other defining characteristics, becoming a climate positive company means "reaching net-negative emissions by 2040 at the latest," according to the framework.
For its part, Ikea is putting its money where its mouth is and plans to invest $220 million toward its climate-positive ambitions.
Ecolab leverages net-zero commitment to push water into the climate conversation
Water, energy and hygiene solutions firm Ecolab is among the latest to commit to a net-zero trajectory—pledging to halve emissions by 2030 and zero them out by mid-century.
The company leveraged its COP25 announcement to advocate for water issues as part of mainstream climate dialogue. "You can't tackle climate effectively if you don't tackle water at the same time," said Emilio Tenuta, VP of corporate sustainability for Ecolab. Read more on 3p here.
Patagonia creates used gear rental program with Awayco
Outdoor gear label and sustainability darling Patagonia is no stranger to selling used gear. Now, it's going to the next level in partnership with outdoor rental platform Awayco.
Starting at the brand's new flagship store in Denver, customers will have the option to reserve used gear on Awayco and pick it up in store before heading to one of a half dozen major mountain destinations nearby. Getting into gear rental makes sense for Patagonia, a perennial advocate for more responsible consumption.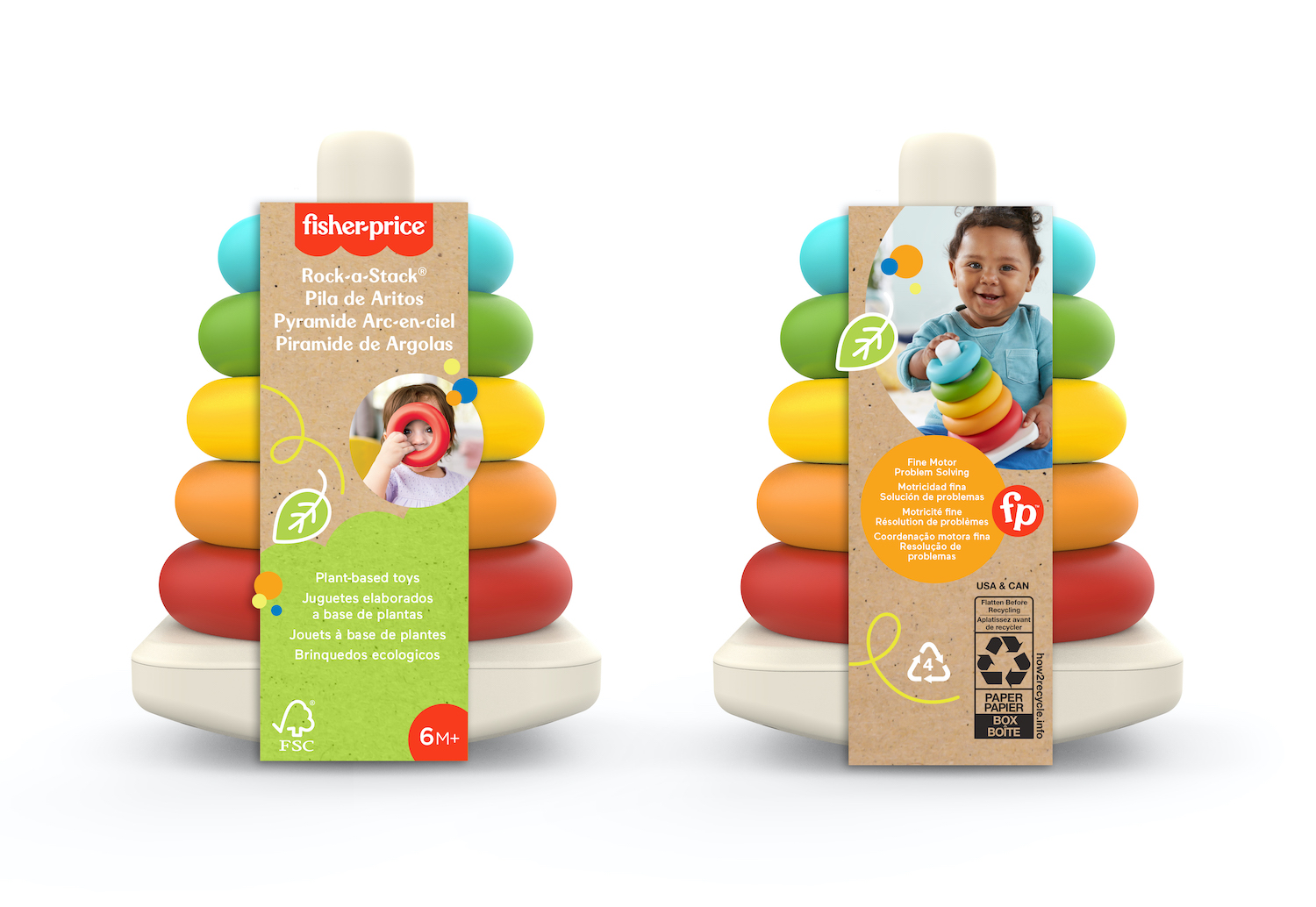 Mattel to switch to sustainable plastic by 2030
This week, storied toymaker Mattel pledged to use 100 percent recycled, recyclable or bio-based plastics in products and packaging by 2030. Its first product will be a revamped version of the Fisher Price Rock-a-Stack, a classic best-seller that dates back to the 1960s.
Made from sugarcane-based plastics and packaged in "100 percent recycled or sustainably sourced material," the new Rock-a-Stack will hit store shelves in early 2020, Mattel says.
Delta signs on to purchase 10 million gallons of sustainable fuel annually
This week, Delta Air Lines announced a long-term agreement with biofuel company Gevo to purchase 10 million gallons of sustainable aviation fuels annually. The fuel will be produced after an expansion of Gevo's Minnesota production facility and is expected to be available between 2022 and 2023.
"Fuel is an airline's biggest area of impact and therefore presents our greatest opportunity to drive solutions that care for the planet," Graeme Burnett, senior vice president of fuel management at Delta, said in a press statement. The move comes after Delta invested $2 million to study the feasibility of a new biofuel facility in Washington state, in partnership with another producer.
Bank of America meets $125 billion environmental business commitment six years ahead of schedule
Back in 2013, Bank of America pledged to deploy $125 billion for low-carbon business activities—and this month, it met that goal six years early. The cash funded energy efficiency, renewable energy and sustainable transportation projects across the U.S., supporting "tens of thousands of jobs" in the process, according to Bank of America.
This milestone brings the financial giant's total commitment to more than $445 billion since 2007, per company estimates. That includes $6.35 billion in issued corporate green bonds, the newest of which was announced in October and valued at $2 billion. The bank also underwrote nearly $50 billion in green bonds on behalf of corporate clients.
"Through our sustainable finance efforts, we're driving a clean energy future, while helping our clients accelerate their business activities related to low-carbon and sustainable growth," Anne Finucane, vice chairman at Bank of America, said in a press statement. Up next: The company plans to mobilize an additional $300 billion in sustainable financing by 2030, with a focus on projects that support the U.N. Sustainable Development Goals (SDGs).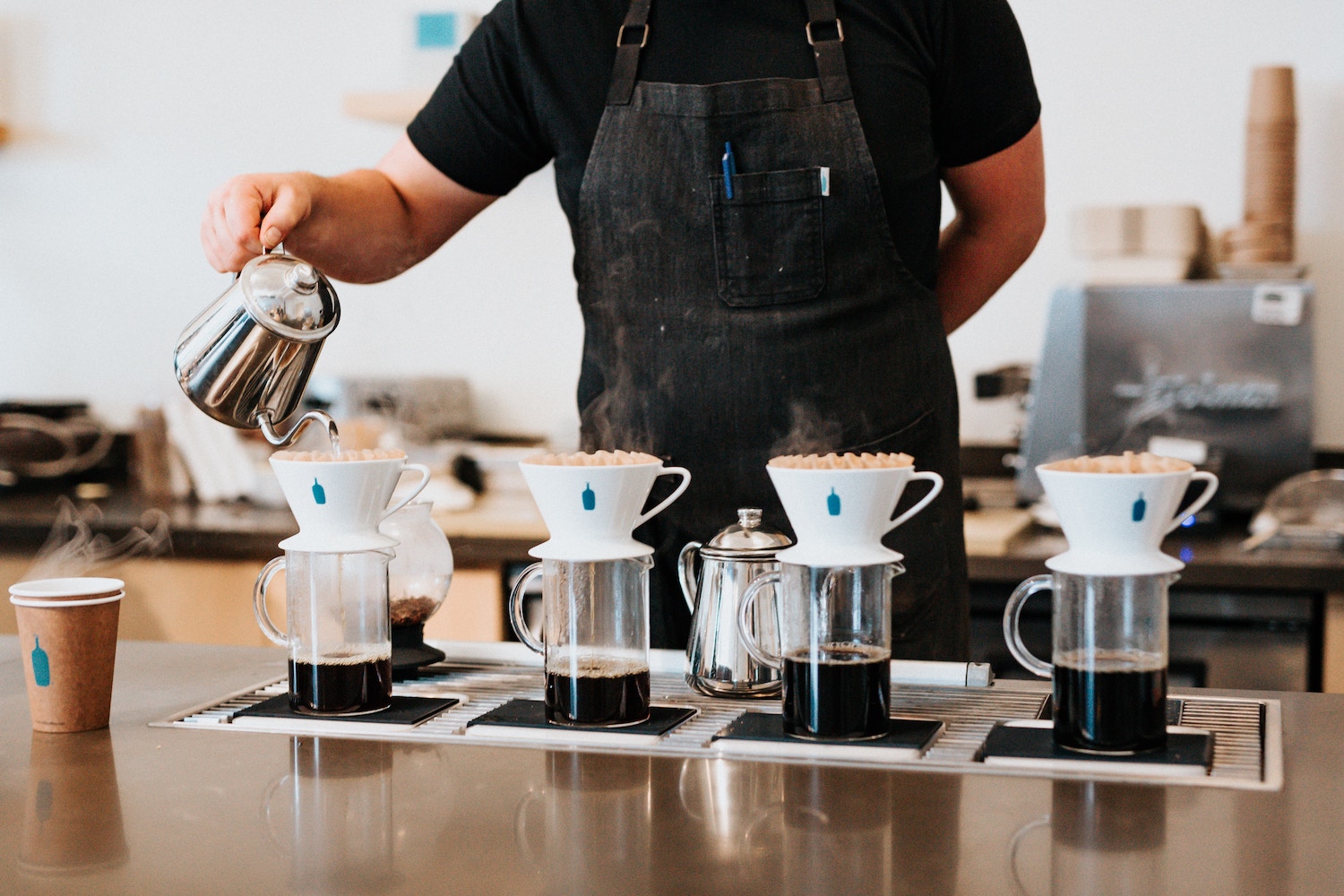 Blue Bottle cafes to go zero-waste next year
Iconic Bay Area coffee label Blue Bottle, which was acquired by Nestle in 2017, plans to phase out single-use cups and bags at all of its U.S. cafes by the end of 2020. The company previously switched to biodegradable cups but felt the move didn't go far enough, CEO Bryan Meehan wrote in a letter earlier this month.
"At Blue Bottle, we're not afraid to admit that we're part of the problem," Meehan wrote. "We recently woke up to the fact that our beautiful bioplastic cups and straws were not being composted even though they were 100 percent compostable. Too many ended up in landfills, where they couldn't break down at all."
After a brief stint using paper straws and sugarcane-paper cups, the company opted for an entirely zero-waste model, starting with a pilot in San Francisco. Read Meehan's full letter here.
Pete and Gerry's ups the sustainability ante with the industry's first reusable egg carton
Made up of 45 family-run organic farms from New England to the Midwest, Pete & Gerry's is no stranger to sustainability. It's the largest U.S. producer of free-range, organic, Certified Humane eggs and offers take-backs for its packaging. So, it comes as no surprise that the brand is the first in its industry to test reusable egg cartons.
"We recognize that reuse is even better than recycling," CEO Jesse Laflamme said in a statement, "and we're proud to be at the forefront of this growing movement to help reduce the impact of packaging on the planet." Read more on 3p here.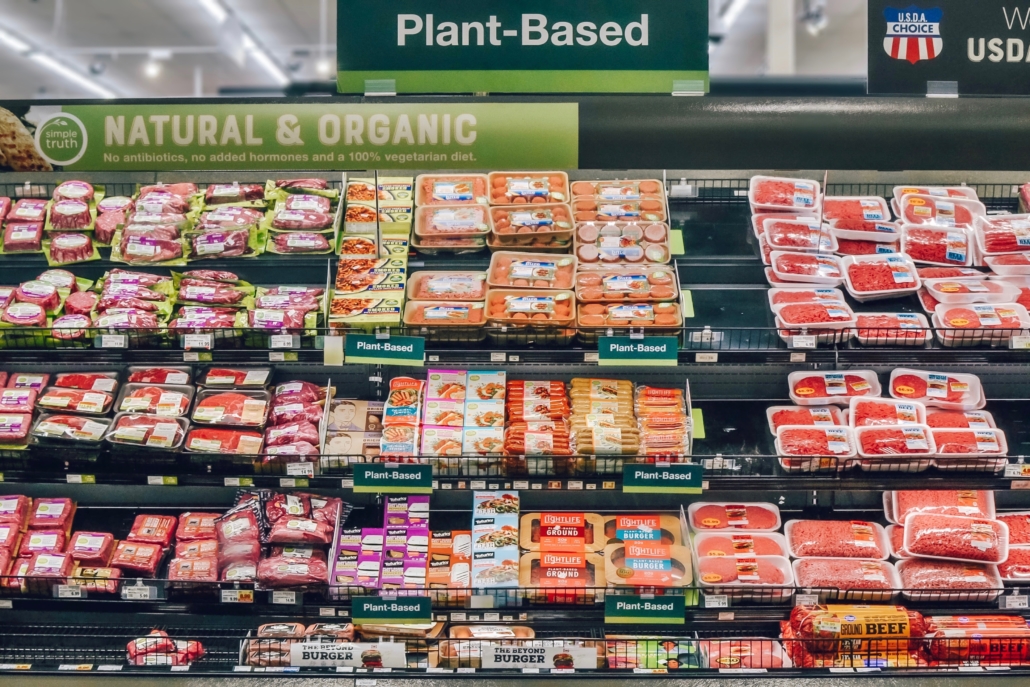 Kroger puts plant-based meat on the big stage
Over the next 16 weeks, shoppers will find plant-based meat displays featured prominently in the conventional meat department at 60 Kroger stores across Denver, Indiana, and Illinois.
The move is part of a consumer engagement test in partnership with the Plant-Based Foods Association (PBFA), which will track how moving plant-based meats out of specialty sections affects sales.
"Our goal is to provide retailers with actionable data to inform merchandising decisions and optimize plant-based food sales," Julie Emmett, senior director of retail partnerships for PBFA, wrote on the Association's website. The test was first announced in September and went live this week.
Hilton expands food waste reduction initiative to more than 300 hotels
Following a pilot at 50 hotels, Hilton will expand its food waste reduction program to all North American properties, the company announced this week. Along with getting smarter about food prep and service to reduce waste-up front, pilot hotels connected with local food rescue nonprofits to re-route leftovers to those in need. Scraps that can't be donated are composted, saving approximately $7,000 per month in waste hauling fees, the company says.
The expansion creates one of the largest hotel food donation programs to date. Pilot hotels have already diverted more than 6 million pounds of food waste from landfills, an equivalent of more than 11,000 megatons of carbon emissions, according to Hilton. Read more on 3p here.
Image credits: Valeria Boltneva/Pexels; Fisher Price; Tyler Nix/Unsplash; Plant-Based Foods Asociation