Holiday shopping can be tough when you have people and the planet on your mind. Sure, you want to add some cheer to your loved ones' season, but not with yet another mass-produced trinket that's destined for the landfill. Skip the big-box stores and fast-fashion retailers (let's be honest, your friends will secretly hate most of that stuff anyway), and opt for one of these ethical and sustainable gifts that align with your values.
To save you some time sifting through the ever-growing—and often greenwashed—roster of "eco-products," we rounded up this collection of useful, durable and sustainable gifts for everyone on your list. Holiday shopping = done.
Related: 12 Ways To Buy Used This Holiday Season
For the traveler: Cotopaxi Luzon Del Día backpack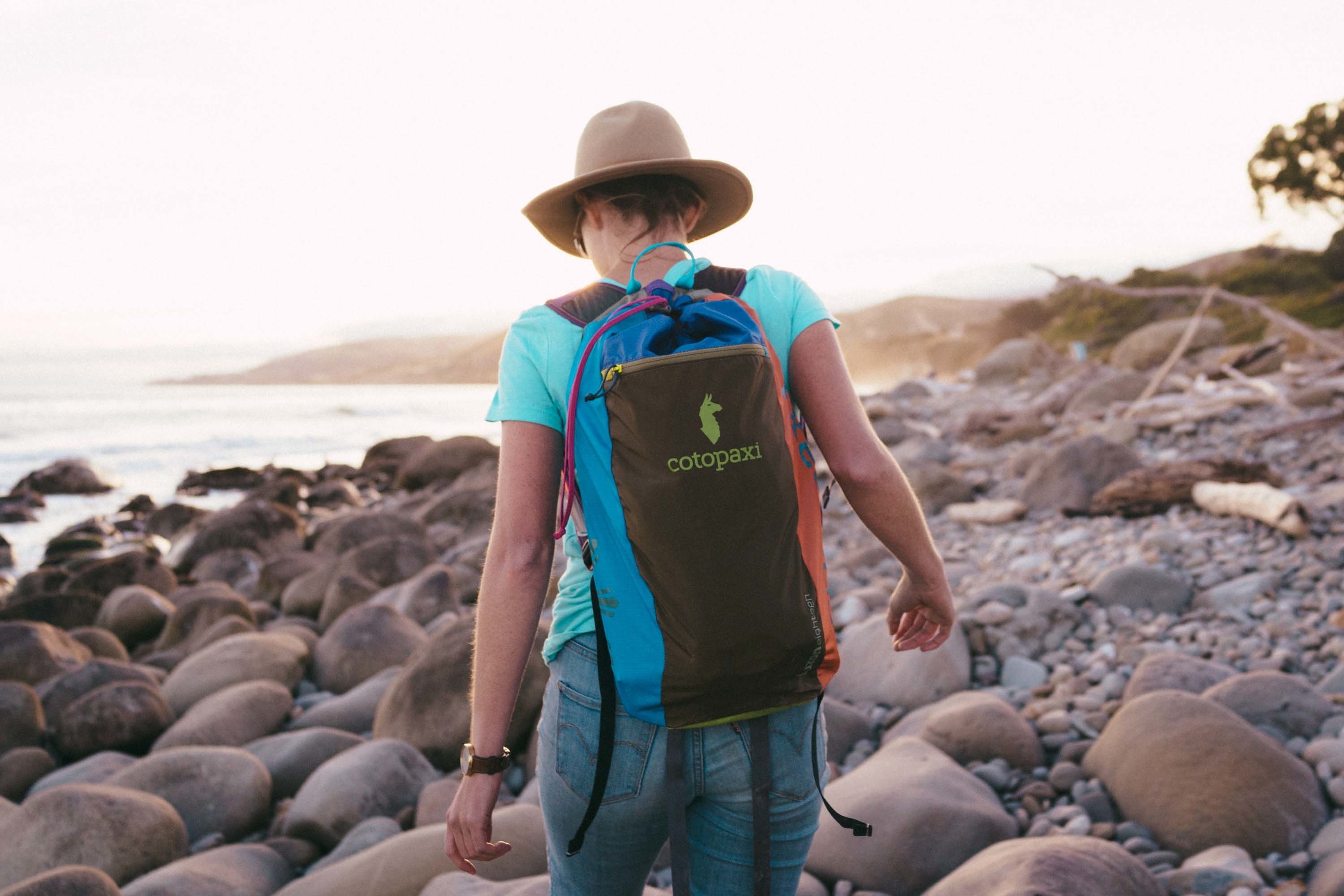 Outdoor label Cotopaxi launched in 2013 as a public benefit corporation and certified B Corp. (Those two things are actually not the same—if you're curious, we have answers.) The company prides itself on ethical production, from materials sourcing to fair labor.
As part of Cotopaxi's (Re)Purpose Collection, the Del Día pack is made from fabric left over after other companies' production runs. Sewers at the brand's factory in the Philippines have creative control over the final look, meaning no two bags are the same. At 18 liters in size, this one works as well as a carry-on as it does for a hike.
For the outdoor enthusiast: National Park Pass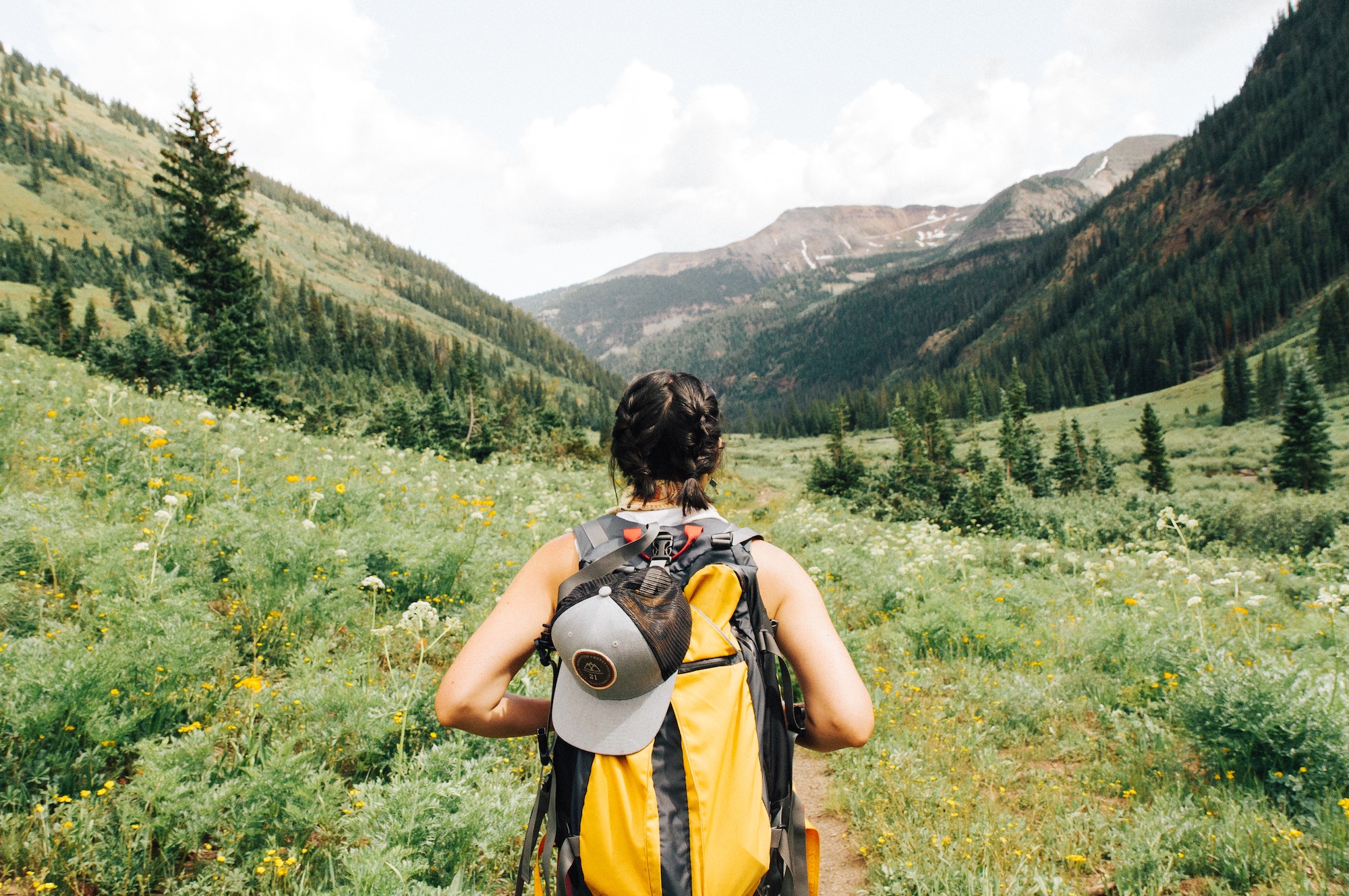 The big kahuna of sustainable gifts, this one is a no-brainer for your favorite outdoor-lover (or the friends who insist they "have just about enough stuff, thank you"). A single pass grants unlimited access to more than 2,000 U.S. National Parks and recreation areas for a full year, valid for the pass holder and up to three guests.
For the beauty lover: Beautycounter Glow Getters Trio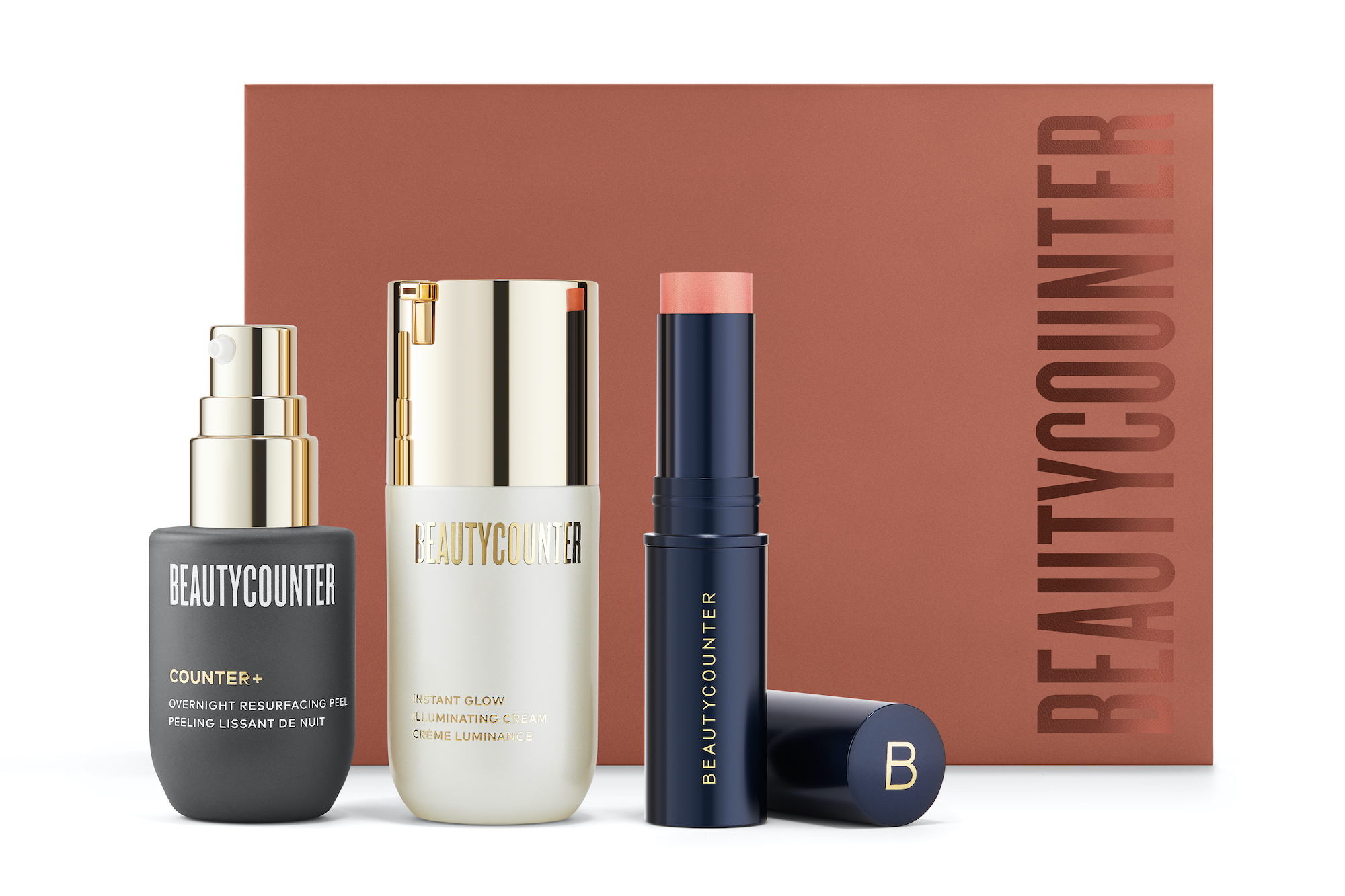 Cult favorite Beautycounter is the real deal when it comes to clean beauty at scale. This certified B Corp maintains a "Never List" of more than 1,500 banned ingredients and makes its ingredient selection process available online. The brand is also a strong advocate for clean beauty at the policy level, holding more than 1,000 meetings with U.S. lawmakers to advocate for product safety legislation since 2013.
Beautycounter receives top marks from the likes of Glamour and Allure—and, most likely, your favorite Instagram influencer—so it's sure to pass muster with even the pickiest skincare snobs. This kit includes a facial cream, overnight resurfacing peel and cream highlighter for a glow that keeps on going.
For the host and hostess: LifeStraw Home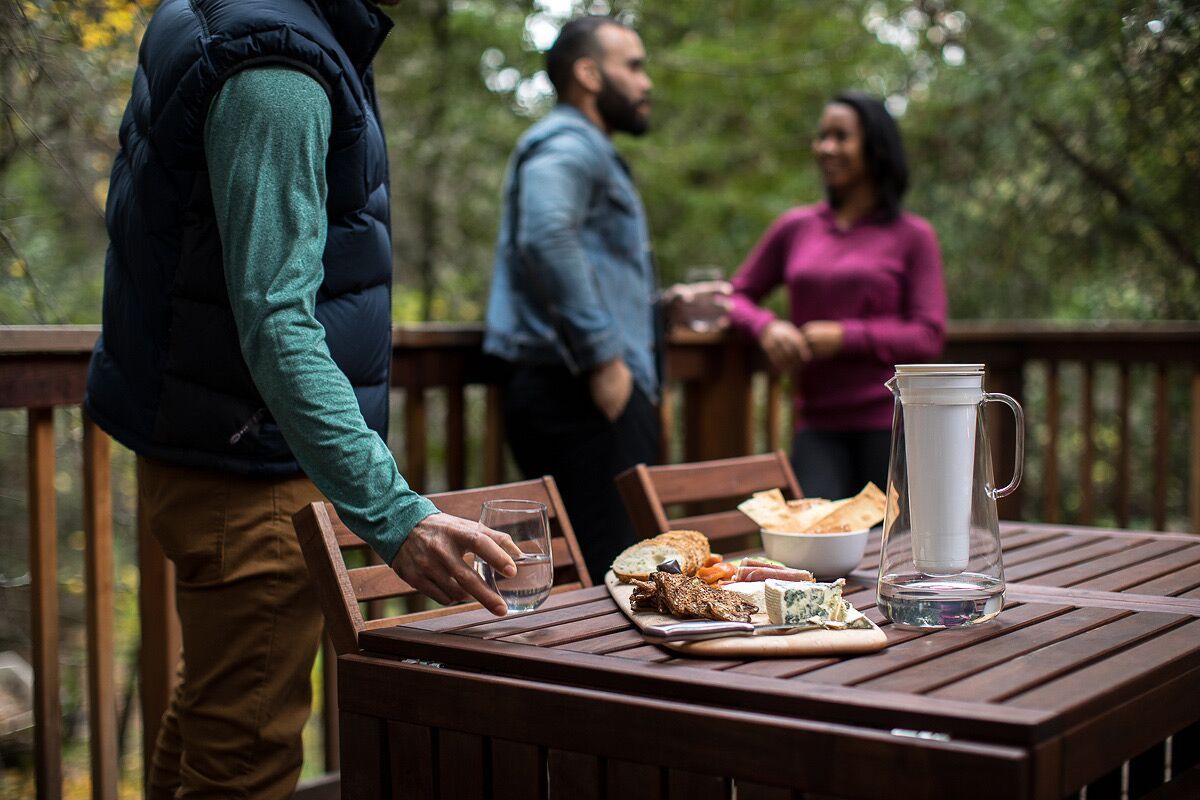 Studies show that an increasing number of people reach for bottled water because they don't trust the water coming out of their taps. Whether their skepticism is warranted or not, it seems to be backfiring, as research indicates regular consumption of bottled water means regular consumption of microplastics that could be harmful to our health.
I wouldn't necessarily share these unpleasant findings with the hosts of your next holiday party, but the gift of clean water is always a good idea. Launched earlier this year—to much fanfare, thanks to its minimal design that's oh-so-2019—LifeStraw Home bills itself as the only filtering pitcher that protects against bacteria, parasites and microplastics, as well as chemicals and heavy metals like lead and mercury.
As always with LifeStraw products, every purchase pays it forward—providing drinking water for a child for an entire year. And hey, it's pretty, so there's that, too.
For the foodie: Homeboy Industries gift package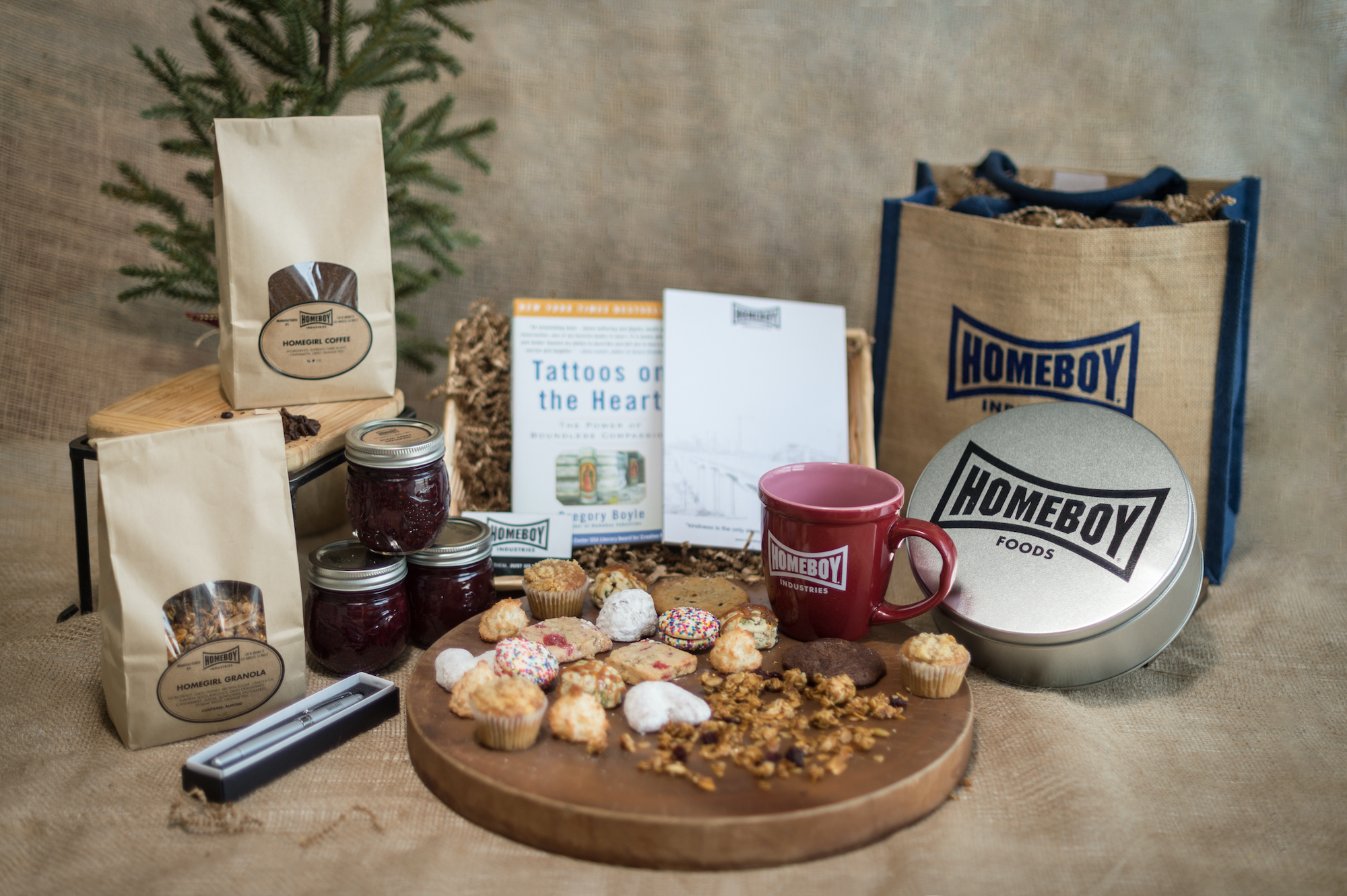 If you usually gift food this time of year, consider swapping your typical go-tos for these gift packages with a side of social consciousness. Operating under the motto "jobs not jails," Homeboy Industries offers employment, education, and other services to former gang members after they are released from prison.
Having served well over 100,000 people in its home city of Los Angeles since 1986, it now powers the Global Homeboy Network of more than 400 organizations committed to giving formerly incarcerated people a second chance.
Homeboy's selection of gift packages include coffee, snacks, preserves and baked goods, and all proceeds support its re-entry programs.
For the sweet tooth: Brownie boxes from Greyston Bakery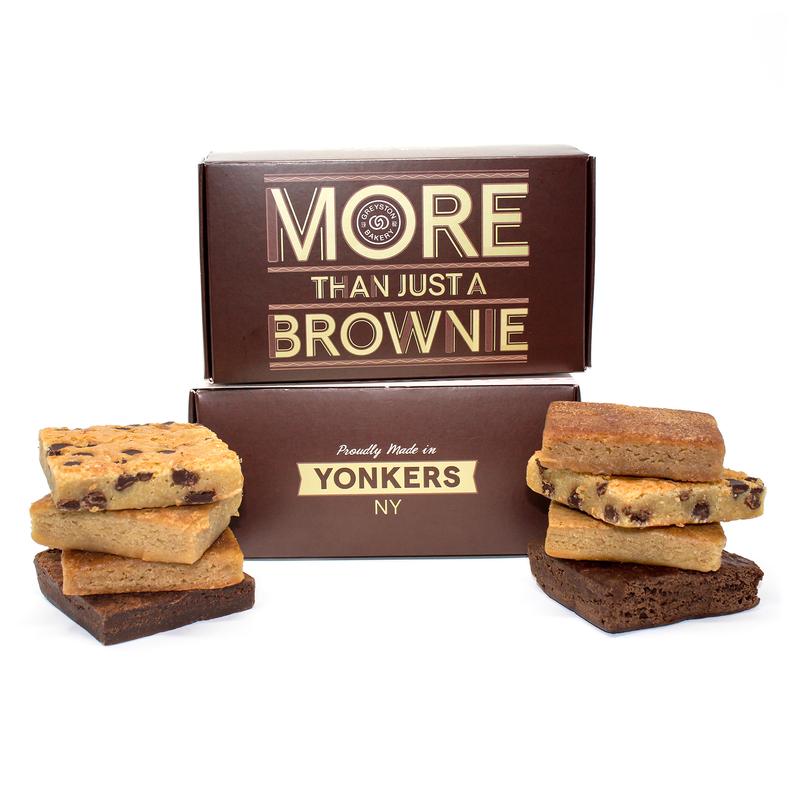 If sweets are your standby, take a second look at Greyston Bakery. As the supplier for Ben & Jerry's ice cream flavors like Half Baked, Chocolate Fudge Brownie and Justice Remix'd, the folks at Greyston know brownies.
This social enterprise also pioneered open hiring back in 1987. Having built its team without interviews, job applications or background checks, Greyston is now primarily staffed by people with criminal justice histories, as well as those experiencing homelessness, substance abuse issues or, for whatever reason, have trouble finding steady work.
As Joseph Kenner, vice president of programs and partnerships for Greyston Bakery, said at the 3BL Forum earlier this year: "We don't hire people to bake brownies. We bake brownies to hire people."
For the techie: Pela biodegradable phone case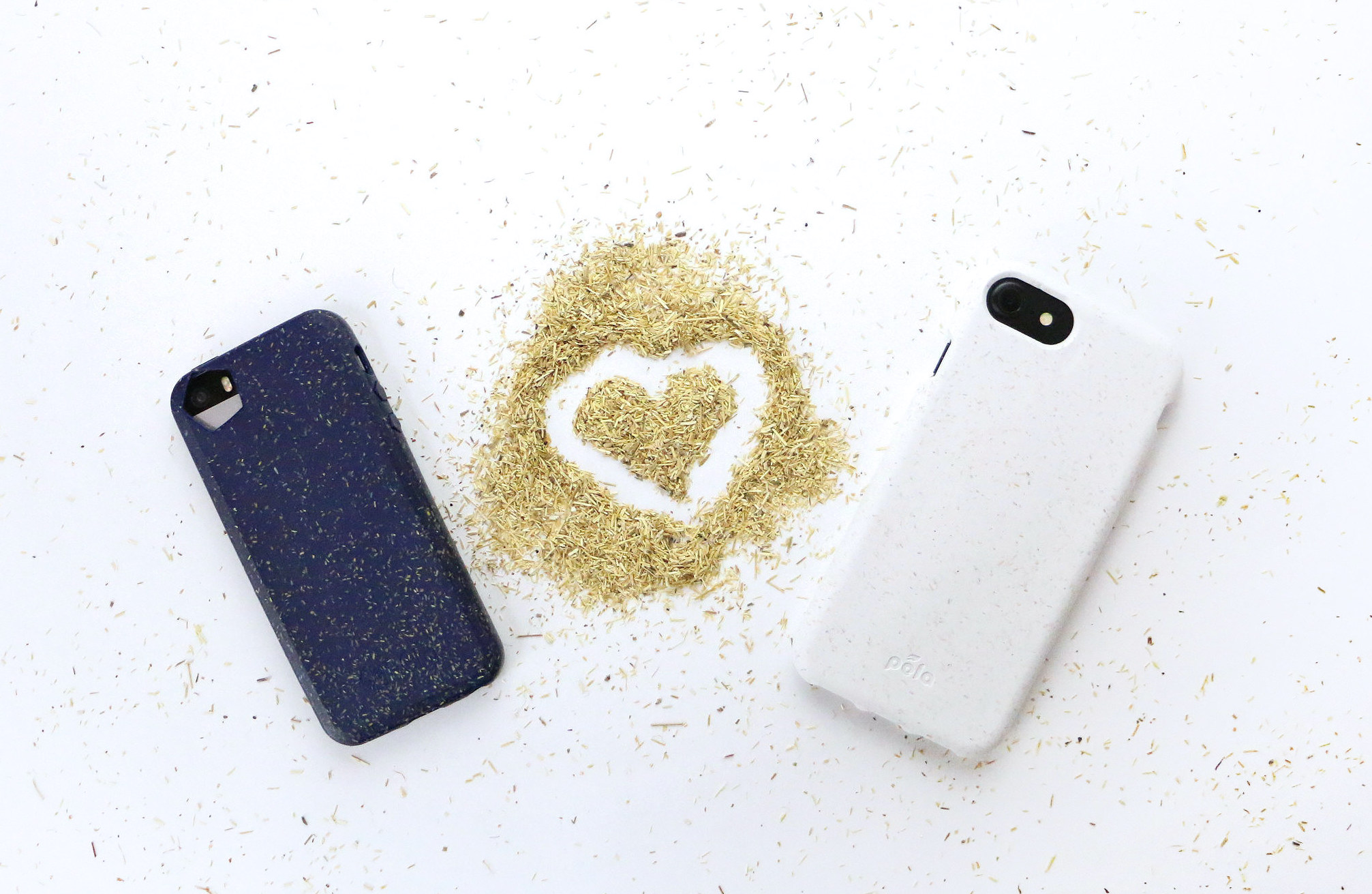 More than 1 billion plastic phone cases are sold every year, according to Pela, and many are ultimately discarded by retailers after the next phone release renders them obsolete. To stem the tide of plastic phone cases entering our waste stream, Pela developed what it calls the first 100 percent compostable case.
Made from a patented biopolymer, the cases are designed to biodegrade even in a home compost pile. This is actually pretty unique, as many products marketed as "biodegradable" or "compostable" will only break down in industrial digesters, which are still unavailable in most cities. To sweeten the deal, these things come in every stye and color imaginable—even limited edition runs that commemorate environmental causes—so there's something for everyone.
For the audiophile: LSTN Satellite wireless speaker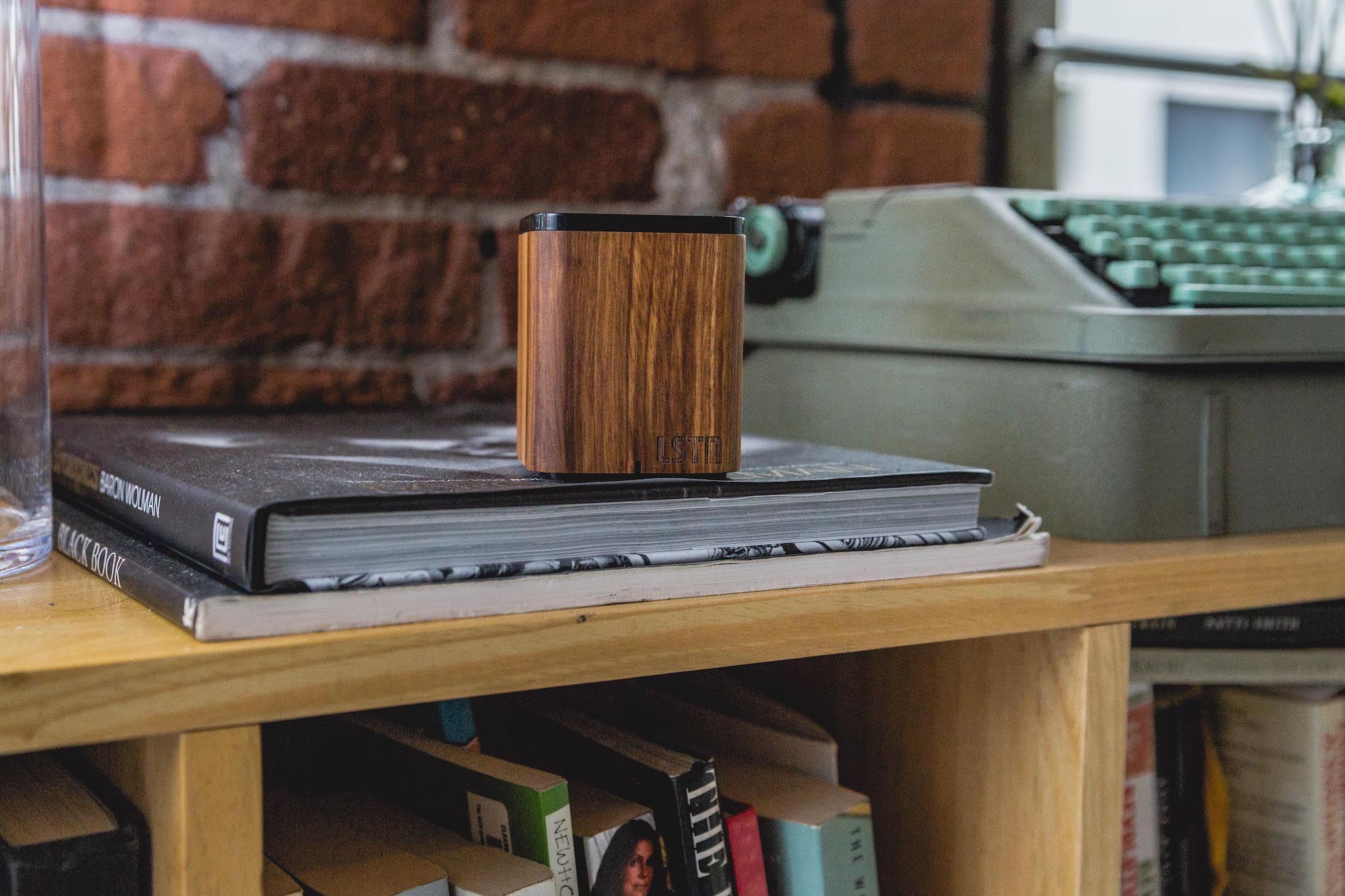 LSTN's stylish collection of headphones, earbuds and speakers don't mess around on sound quality—and they give back with every purchase. Proceeds from the sale of LSTN products help give hearing aids to people in need, in partnership with the Starkey Hearing Foundation. LSTN has distributed more than 30,000 hearing aids over the past five years and teamed up with other brands like Delta Airlines to maximize its impact.
For the spa-goer: Lush Build Your Own Gift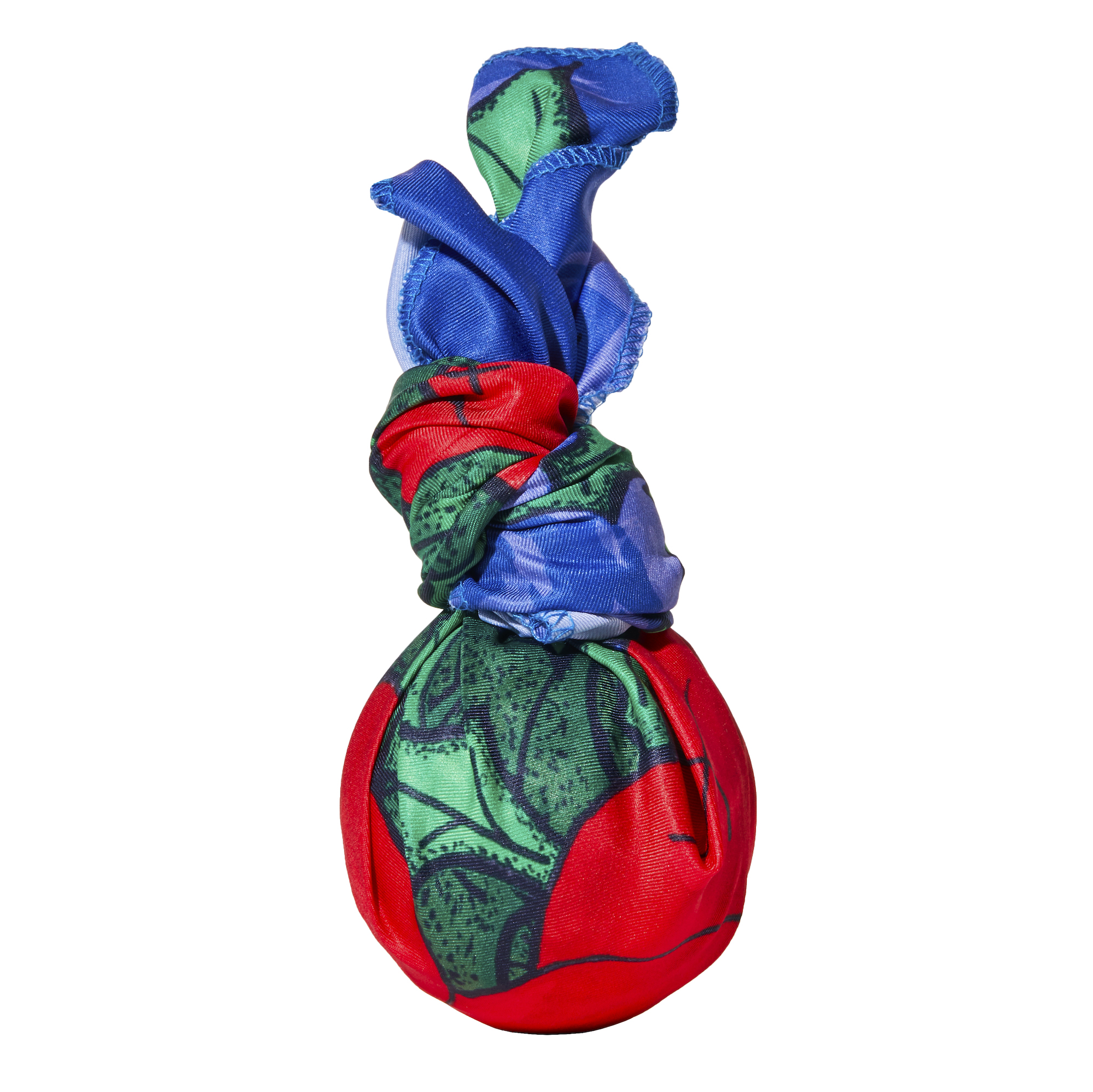 Lush is well known as a clean beauty and skincare brand that thrives on social and environmental campaigns—and this company walks the walk. Its build-your-own-gift feature lets you customize your present with a bath bomb, soap and face mask, all available in packaging-free options and tied up in a reusable wrap.
Pro tip: Our friends at Lush say you can't go wrong with the Golden Pear Soap, Yog Nog Naked Body Conditioner and Polar Bear Plunge Bubble Bar for the skincare-lover on your list.
For the clean freak: Blueland Clean Essentials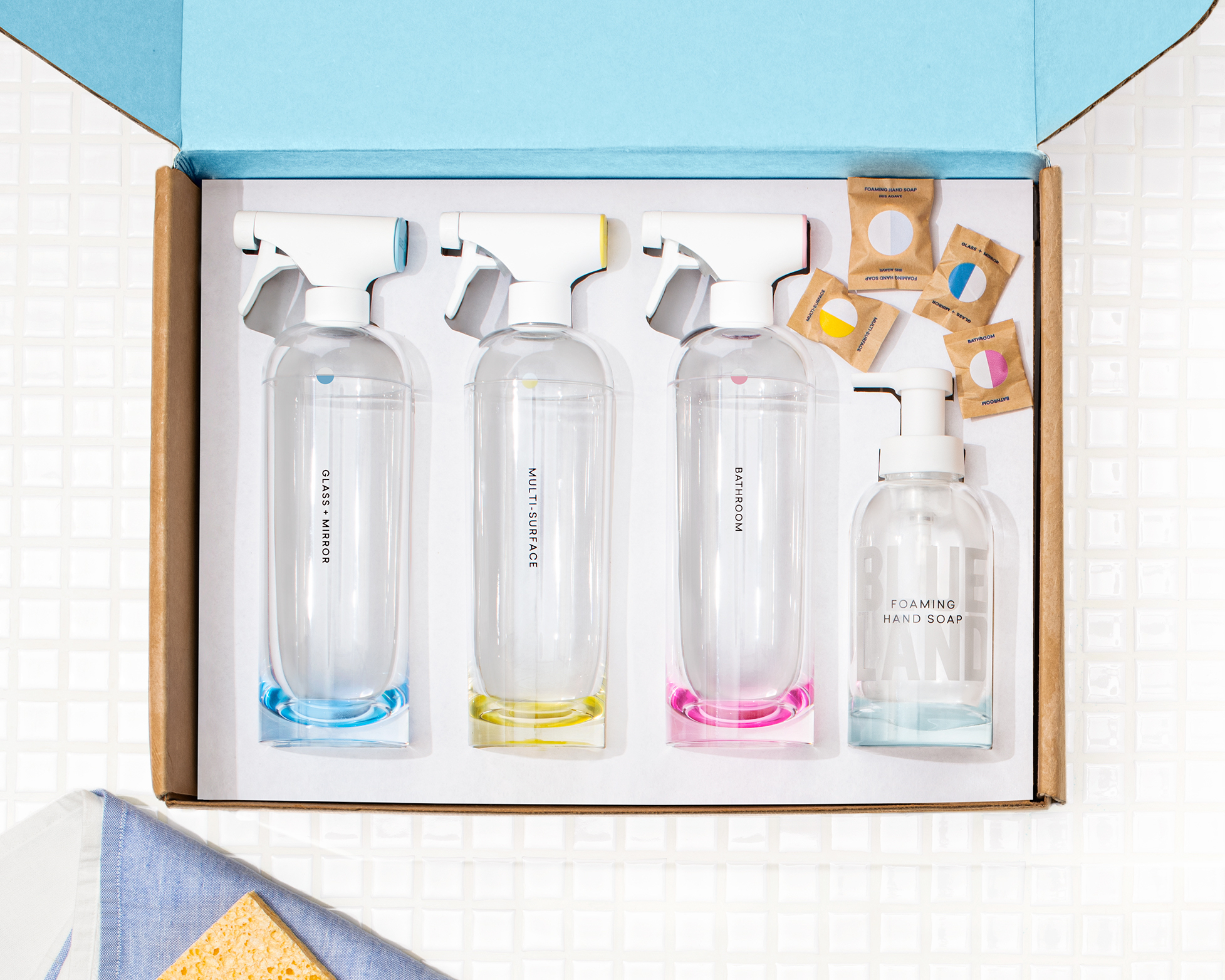 Okay, so concentrate products are nothing new. But judging by the warm reception this upstart brand has received on social media, its sleek designs may be enough to inspire even the uninitiated to give it a try.
The Clean Essentials includes three cleaning bottles, one hand soap bottle and four concentrate tablets (for hand soap and glass, multi-surface and bathroom cleaners). After receiving the kit, your tidy friends will get $2 refills of these nontoxic concentrates for life.
For the sustainability pro: Stasher Bundle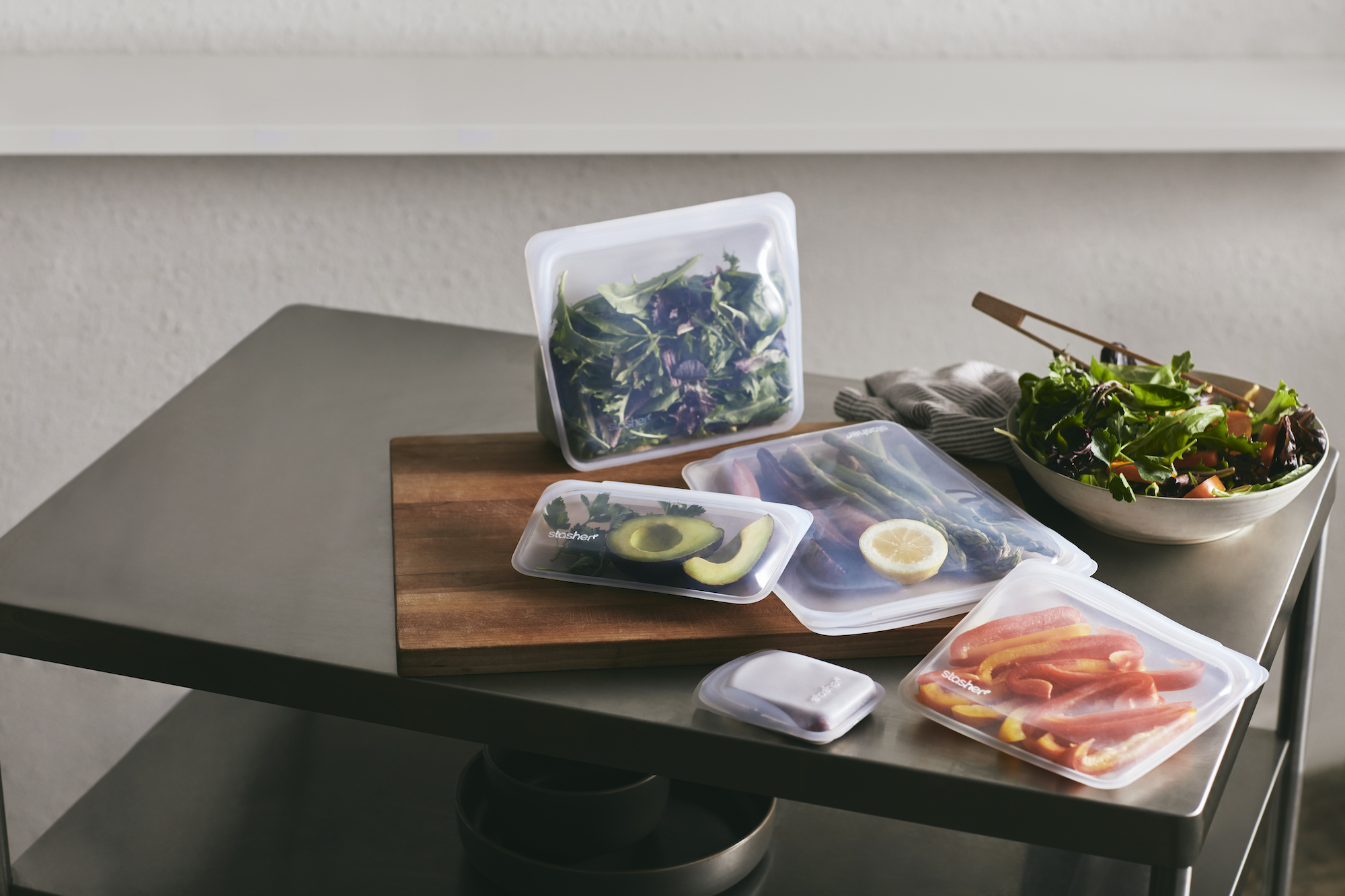 Another social media hit of 2019, this certified B Corp sells stylish and durable alternatives to zip-top plastic bags. The Bundle kit includes one snack bag, two sandwich bags and one half-gallon bag, all of which are BPA-free and safe for cooking, freezing and storing.
For everyone: Kiva Card
Skip the standard gift card for something that means much more. Founded in 2005, Kiva disburses micro-loans that allow people to pay school tuition, start or grow a business, or access needed health care.
Loaners can choose their borrowers, and they receive regular updates on how their money is being put to work. When borrowers repay the loan, it can be given to someone else—and the virtuous cycle continues from there. Over the past 15 years, nearly $1.4 billion in micro-loans have been disbursed on the Kiva platform, with a more than 96 percent repayment rate.
Image credits: Kira auf der Heide and Kari Shea via Unsplash; Cotopaxi; Holly Mandarich/Unsplash; Beautycounter; LifeStraw; Homeboy Industries; Greyston Bakery; Lush; Pella/PR Newswire; LSTN; Blueland; Stasher; Kiva