2019 was a big year for sustainable development in seafood. From the Venetian Hotel partnering with FishWatch to Tyson Foods investing in a plant-based shrimp startup, brands took initial steps to foster sustainable seafood supply chains. Such moves are essential since 55 percent of our world's oceans are overfished and may house more plastic than fish by 2050.

Both large and small players in seafood and seafood replacements saw sustainable development as an important part of their 2019 business strategy. Read on for just three examples.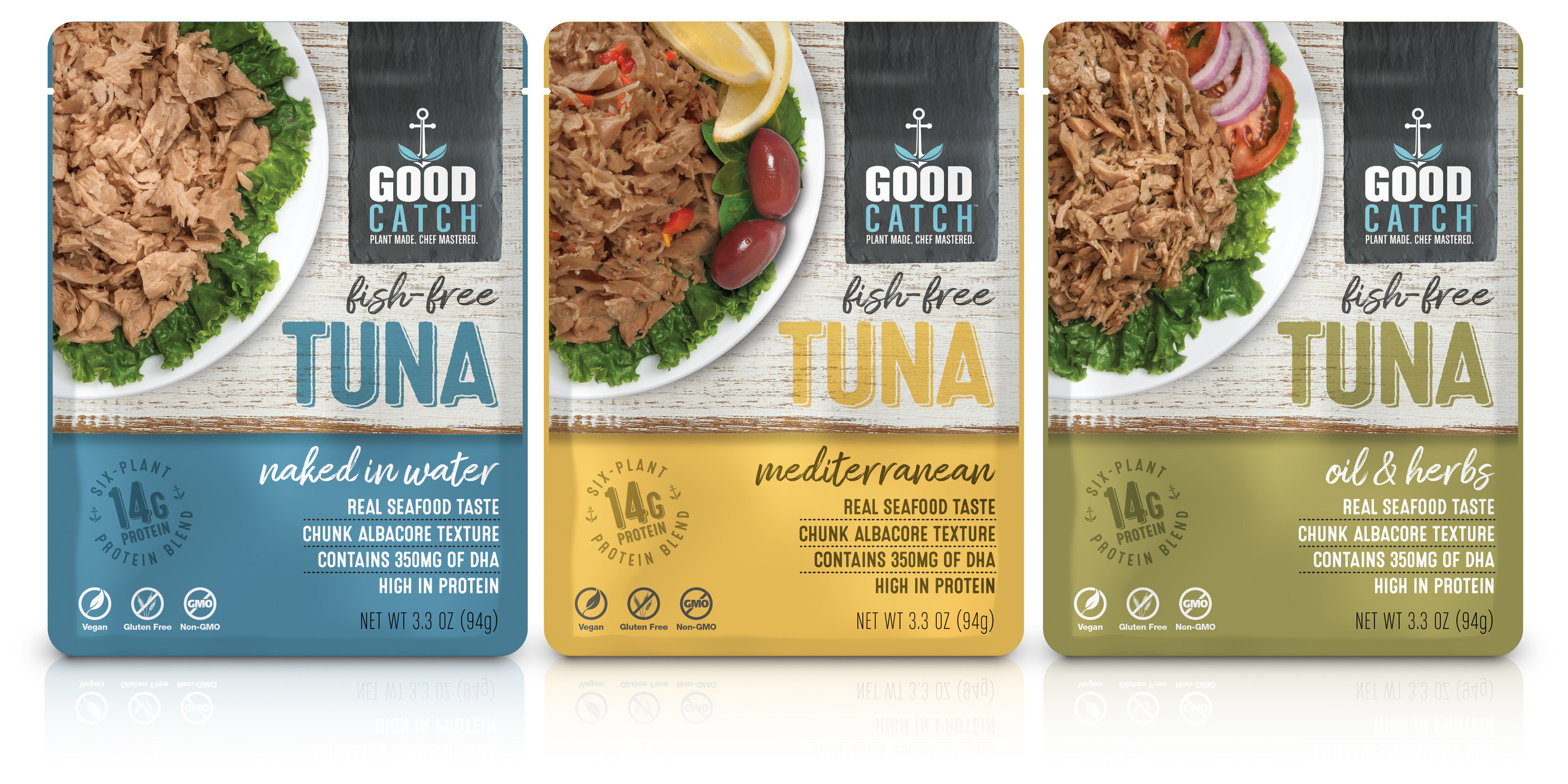 1. Plant-based fish products recognized for their flavors
This year, plant-based seafood achieved the seemingly impossible: the "just right" texture and flavor. The fish-free tuna by Good Catch Foods, which TriplePundit touted as a vegan seafood company to watch in 2019, won a Nexty Award as the best new meat alternative at Expo East 2019, the largest natural food products expo in the United States.
Similarly, Ocean Hugger Foods, a plant-based tuna and eel company, launched several products in retailers and restaurants across the U.S. this year—including Whole Foods Market, Albertsons and Walmart. Albertsons, a U.S. food and drug retailer, eliminated freshwater eel from its sushi products this year due to the eel's decline and the pollution and disease associated with freshwater eel farms. Not to mention that in the past 10 years, the price of freshwater eel has gone up by 8,000 percent.
2. Partnerships bring increased transparency
Trade associations and retailers upped their data collection through partnerships in 2019, bringing more transparency to seafood supply chains. In March, the National Fisheries Institute, the largest U.S. seafood trade group, partnered with the IBM Food Trust to launch a blockchain-based traceability program for their members that range from suppliers to retailers. The goal is to use blockchain to help companies in the trade group cut down on waste, prevent fraud, and tell a more robust sustainability story.

In October, Walmart leveraged its partnership with IBM to launch a shrimp tracking program, while the Texas grocery chain H-E-B partnered with the Environmental Defense Fund to update its sustainable seafood standards. The move expanded traceability in the grocer's supply chains and adds the fish catch method to consumer-facing marketing.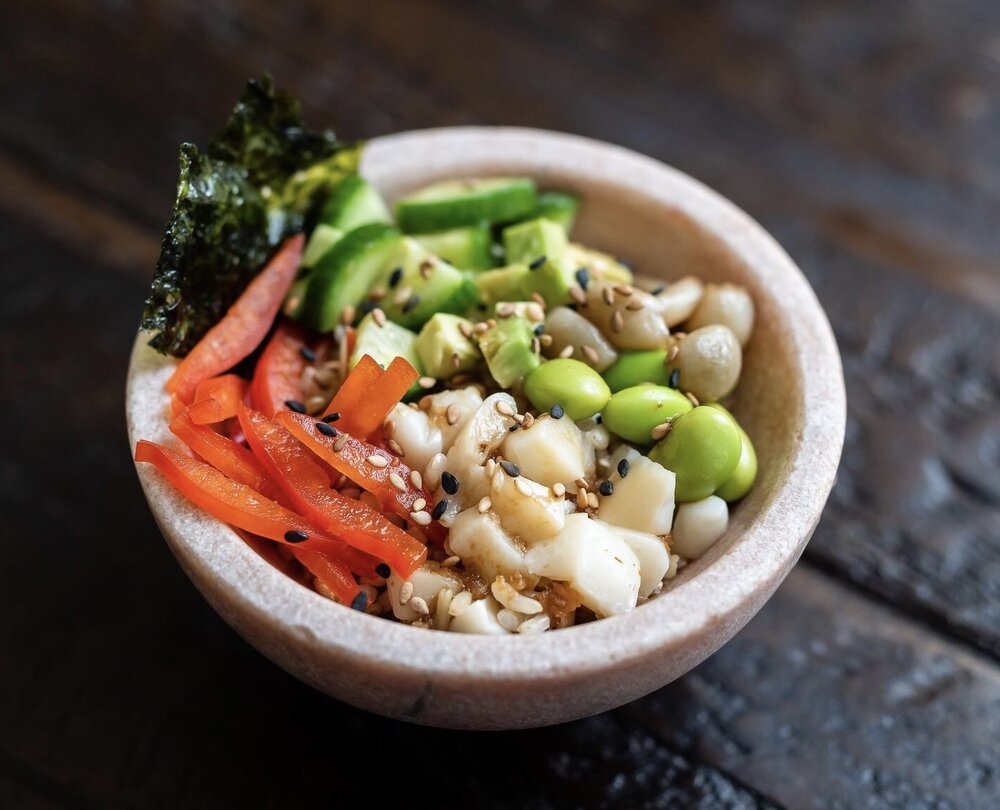 (Image: BlueNalu's cell-based yellowtail prepared in a poke bowl.)
3. Momentum builds in cellular-based seafood options
Cellular aquaculture companies—companies that produce fish from cell cultures—grew operations and industry partnerships in 2019, proving they are ready to scale.

Five cellular protein companies launched a trade group—the Alliance for Meat, Poultry and Seafood Innovation—in August to seek regulatory approval for their products and educate consumers about the sustainability benefits of cell-based meats. The creation of the trade group is important since communications around their offerings are becoming fragmented as more cellular protein companies enter the market, Quartz reported.

Two companies in particular achieved growth milestones in 2019. Shiok Meats, another cellular fish and meat company, sampled its lab-grown shrimp at the Disruption in Food Summit in Singapore and raised over $4 million in seed funding from various global investors. BlueNalu, a cellular-based seafood company and member of the Alliance, expanded its operations and even demoed its yellowtail amberjack in December.
Looking ahead: Sustainable seafood in 2020 and beyond
As we move into 2020, more retailers and restaurants are likely to bring more transparency to their sustainable seafood sourcing practices and offer new seafood alternatives, outlets like Food & Wine and Today predict.

"Diners who care about the environment and animal welfare will continue to ask food makers about the sustainability of ingredients," Jenny Zegler, associate director of food and drink for market research firm Mintel, told USA Today. "For their part, companies will increase awareness of their efforts through consumer messaging, social media campaigns and package design."
Image credits: Caroline Attwood and Filippo Faruffini via Unsplash, Valeria Boltneva/Pexels, Good Catch Foods, BlueNalu