As more consumers—particularly young people—grow tired of the make, take and dispose culture that has come to define fast fashion, they're warming up to the concepts of circularity and reuse. The clothing resale market grew 21 times faster than the retail apparel sector over the past three years and is set to top $5 billion by 2023, according to market research.
Outdoor gear label The North Face was early to this party, having launched its re-commerce platform in 2018. The North Face Renewed collection includes refurbished clothing that is available for sale at steep discounts compared to buying new.
The California-based brand claims to have already diverted more than 200,000 pounds of used clothing from landfills—and this year, it's expanding the Renewed program to include an in-house design residency.
Rotating groups of The North Face designers will attend bi-annual sessions at the company's Renewal Workshop in Cascade Locks, Oregon, to learn more about the principles of circularity. They'll also create custom, one-of-a-kind pieces from garments that were previously thought to be irreparable, which will be available for online auction.
"We want to communicate that there is an opportunity to take a second look and to learn more about renewed products and how that can be a part of what the consumer journey looks like," said Amy Roberts, director of global communications and corporate social responsibility for The North Face.
With the Renewed Design Residency, the outdoor brand hopes to integrate circular design principles more firmly into the way it creates new products, Roberts said. And in a true example of being the change we wish to see, it all started with a bright idea from one conscious designer.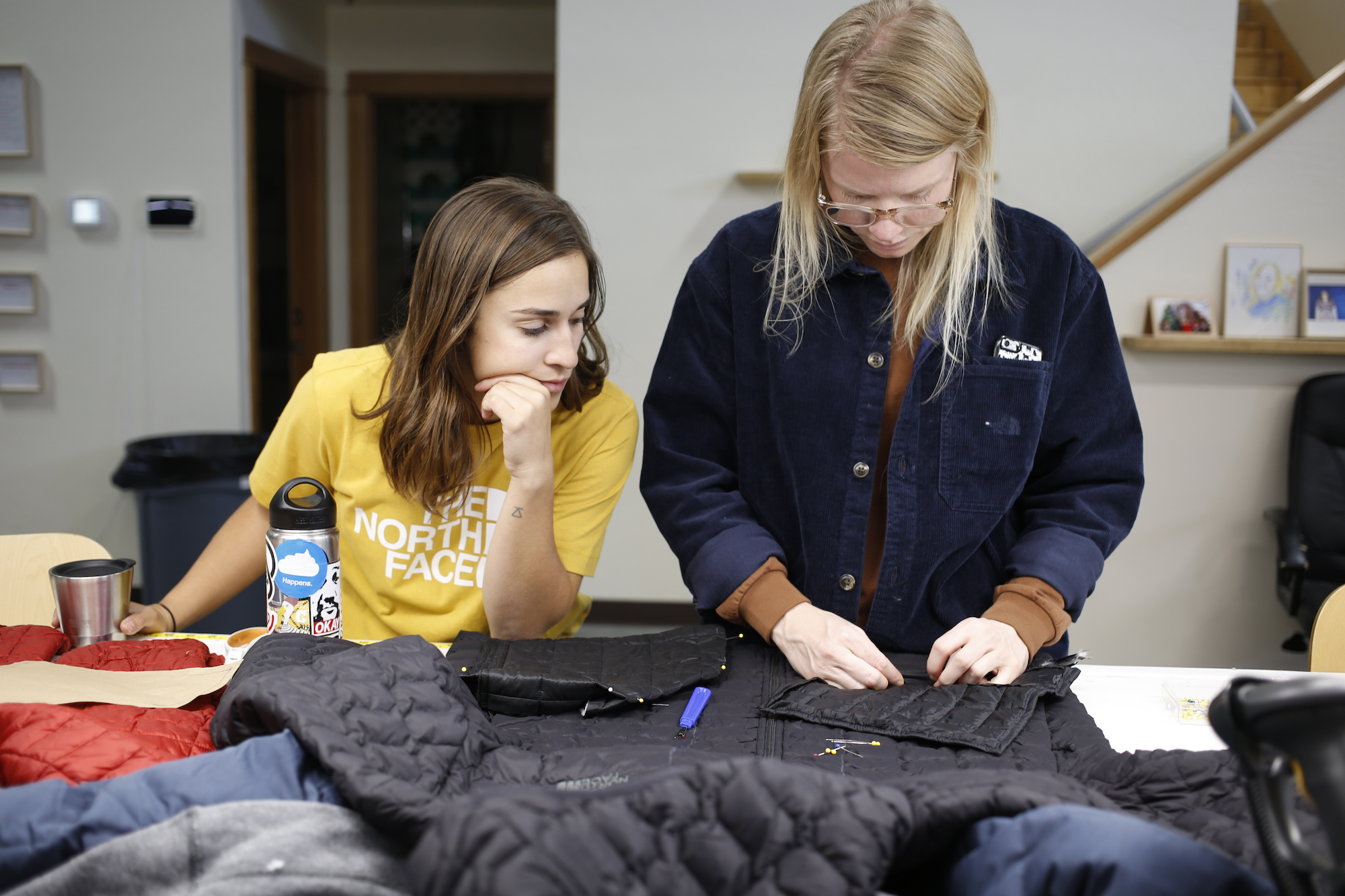 (Image: The North Face designer Kellen Hennessy (right) creates a new design from old garments in the brand's renewal workshop.)
One designer's idea sparks change at The North Face
Kellen Hennessy is a nine-year veteran of The North Face who works as a senior designer in its flagship outerwear segment. Last year, the self-described sustainability devotee asked to tour the Renewal Workshop because she was curious about the lifecycle of the products she helps to create.
"It was a really impactful and eye-opening experience," she told TriplePundit. "It's one thing to be familiar with textile waste statistics and the challenges of the apparel industry in general, but it's another to see a warehouse full of boxes. It really made me realize this was a problem that we could start to address from a design perspective."
Hennessy spent the day observing why products are returned and learning how they're refurbished, and she left knowing this was something her colleagues had to see. "If we can get a really educated design team, that's the first step toward making a more circular process," she said. "A lot of it is about having more factual conversations about the challenges in our current system."
Her bosses and the team at the Renewal Workshop were on board, and less than a year later, The North Face is announcing its new residency to the public, with the goal of moving its entire design team through the process. "It's really exciting and promising for the brand," Hennessy said.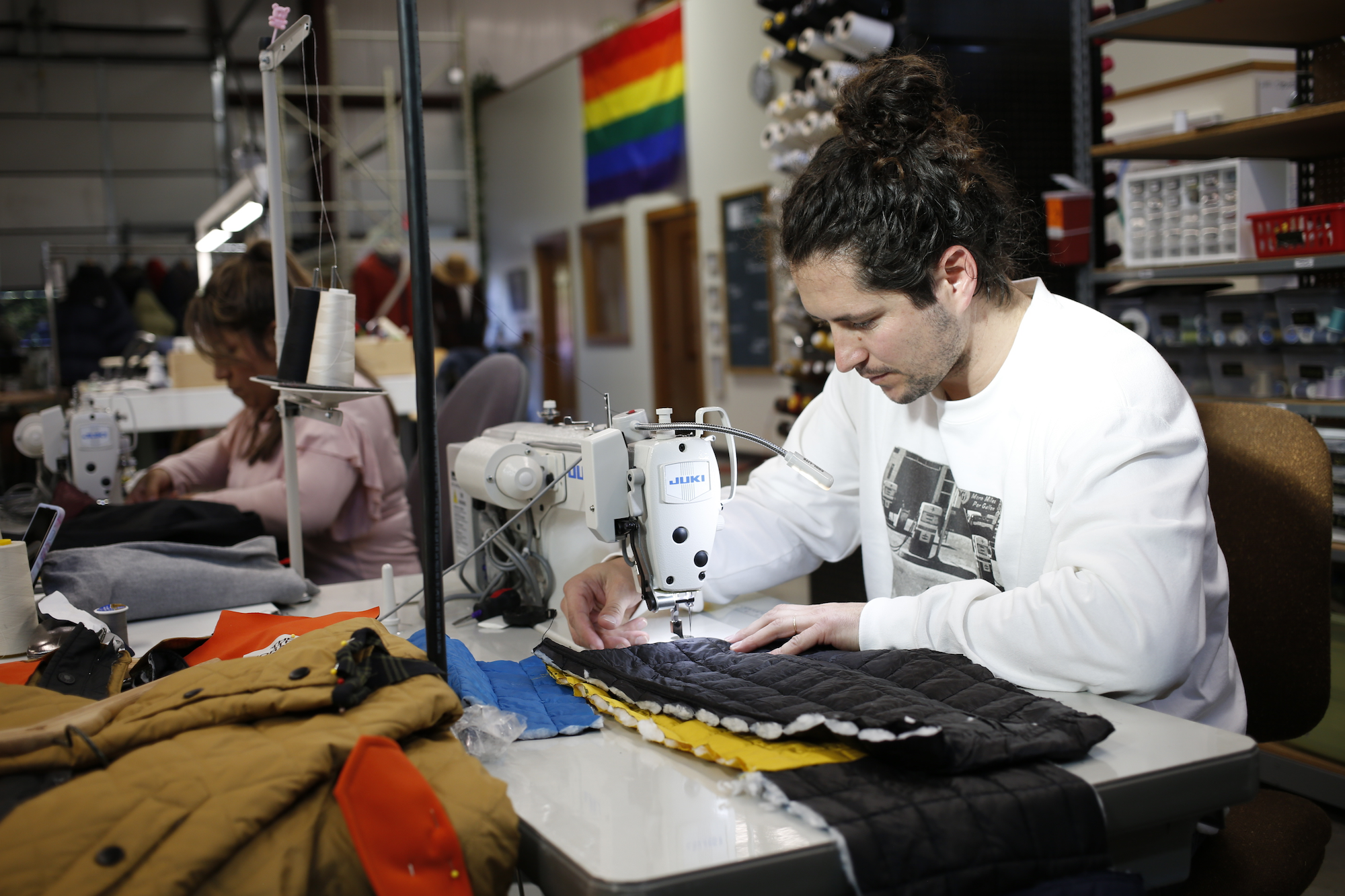 Inside the Renewed Design Residency
The Renewed Design Residency kicked off in October with a four-person pilot that included Hennessy and three other designers. The group toured the workshop, got their hands dirty rifling through boxes, and learned about the circular design challenges facing The North Face and other fashion brands.
Like Hennessy, fellow outerwear designer Rebecca Homen, women's lifestyle designer Danielle Mayer and men's lifestyle designer Cheyne Verhagen were shocked by what they saw.
"We had the whole rollercoaster of emotion through the process, because it's certainly overwhelming when you're literally rooting through boxes of products," Hennessy told us. "We all had that feeling of the impact of the scale. Knowing that we're one brand at one facility—and a very responsible brand at that—and then to think about the scale of the industry as a whole, there's a lot of work to be done."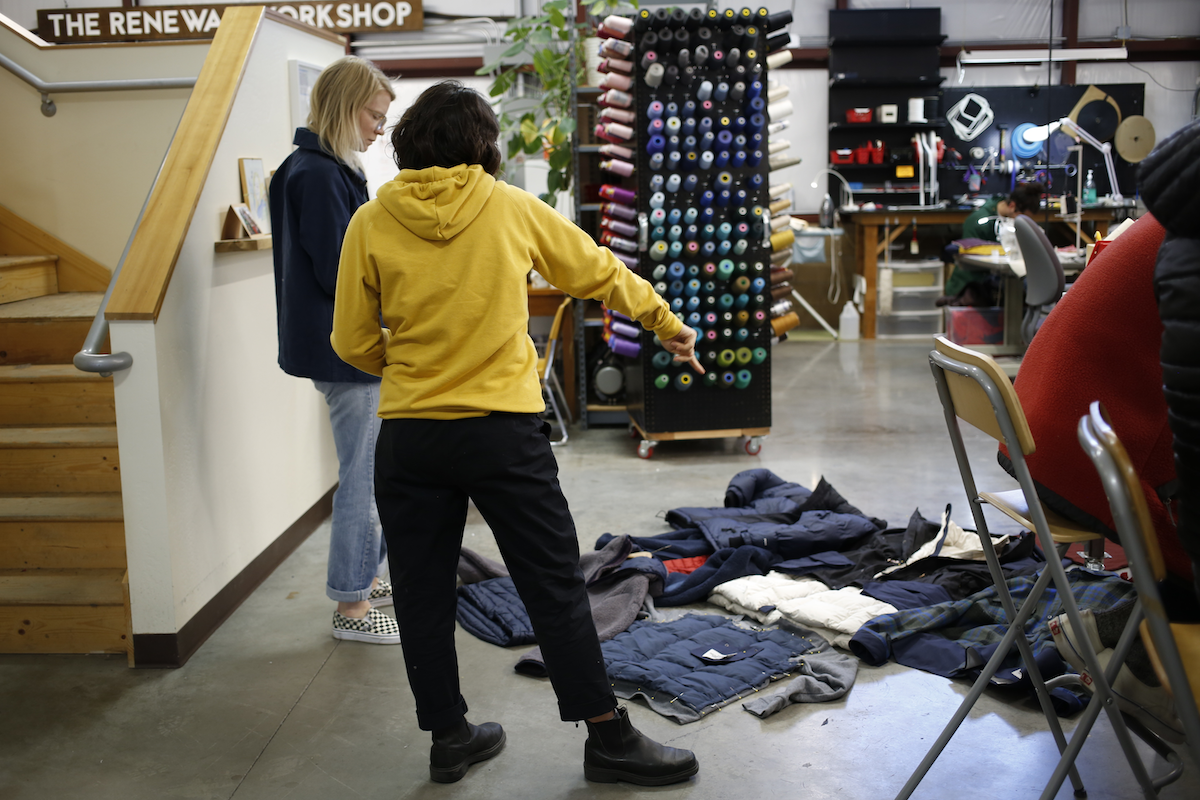 Still, this is more than a shock-and-awe campaign or a one-day crash course in circular principles. Examining the damage to returned products, the durability of certain materials and the construction elements that ease repairability imparts real lessons that designers can use today, Hennessy said.
"There's so much potential creatively, but then you're also surprised by some of the damages you see or the reasons garments are returned," she told us. "That can affect design choices down the line and hopefully give those products longer lifecycles by being more durable or more easily repairable."
The team also put on their thinking caps to create custom pieces from garments previously considered irreparable. "We all got kind of a buzz from being able to Frankenstein products together," Hennessy said.
The pieces will be available for online auction starting today, with proceeds benefiting environmental nonprofits through the The North Face Explore Fund. Moreover, the brand hopes the auction will generate excitement around its renewal programs and raise awareness about circularity.
"There's an opportunity to educate around specific data points that reflect the impact of apparel and footwear and how consumers can make choices that are also good for the environment," Roberts said. "We see it as being synergistic: We're making products that enable people to get outside, and at the same time we want to be a responsible steward of those places."
Each designer created their own bespoke garments, from sketch to sew. Keep scrolling for an inside look at the process.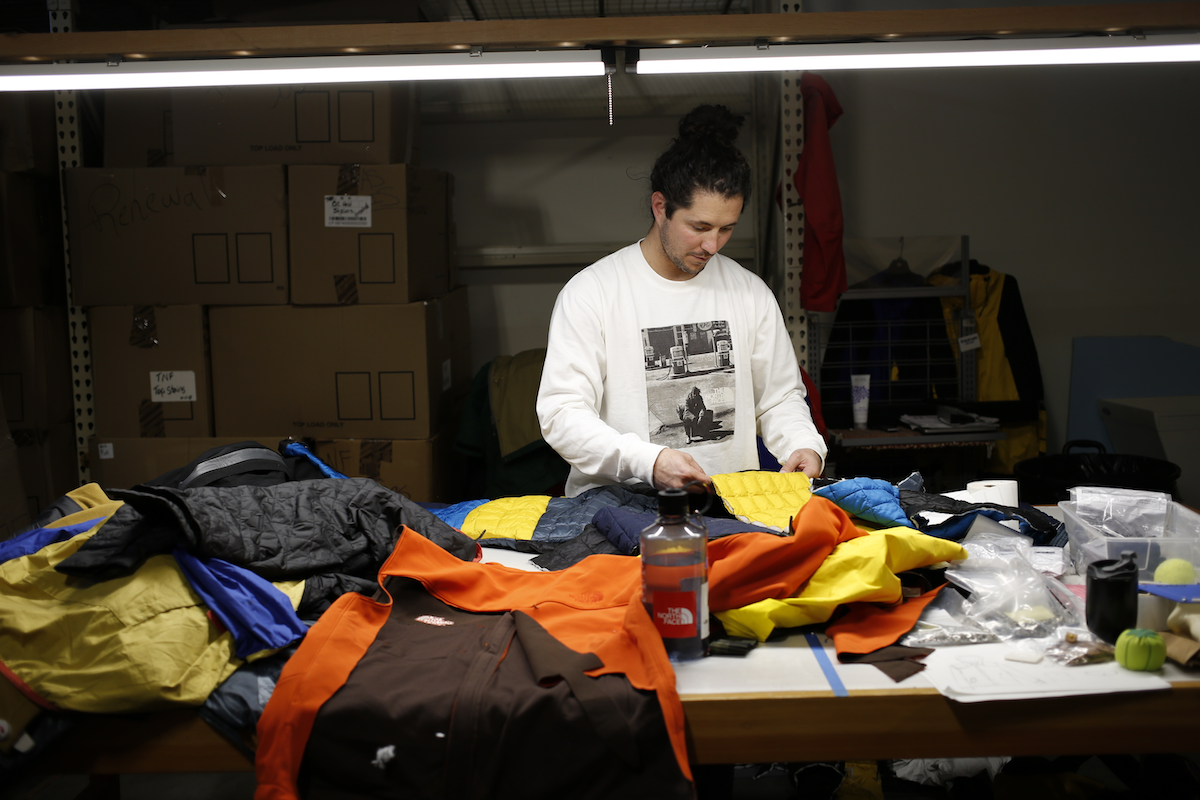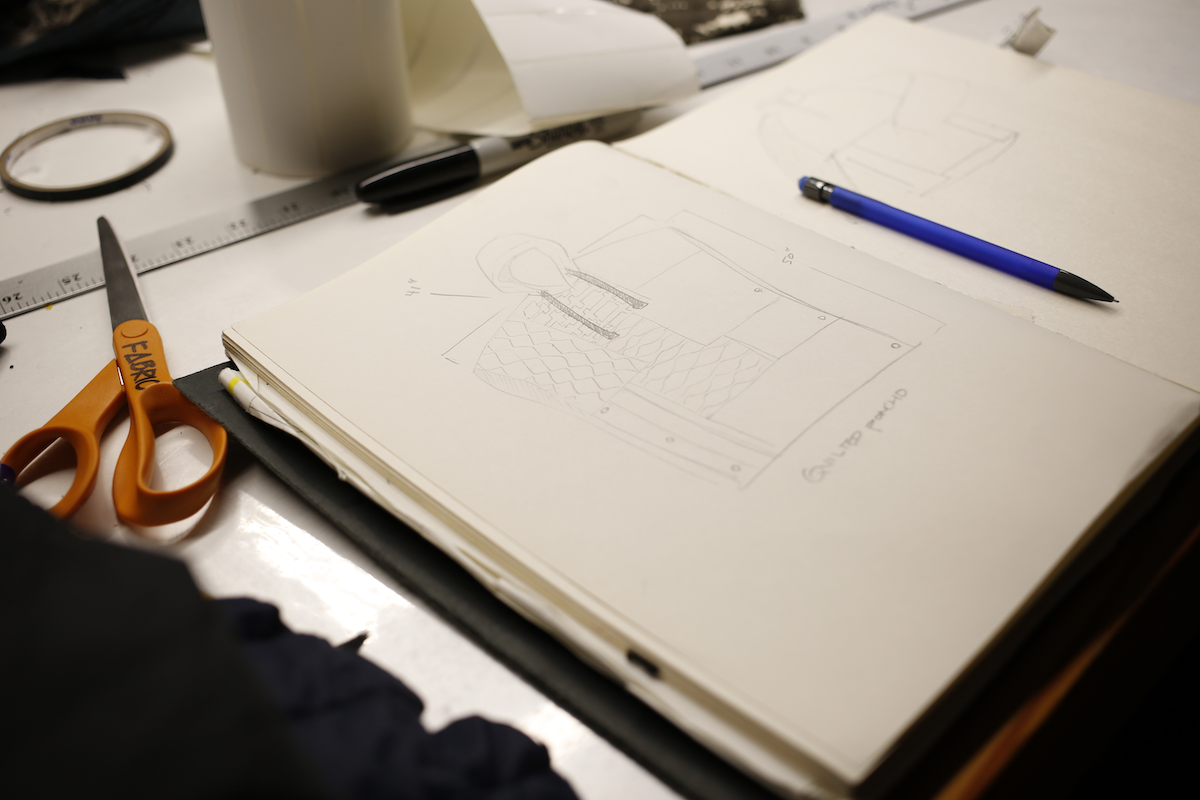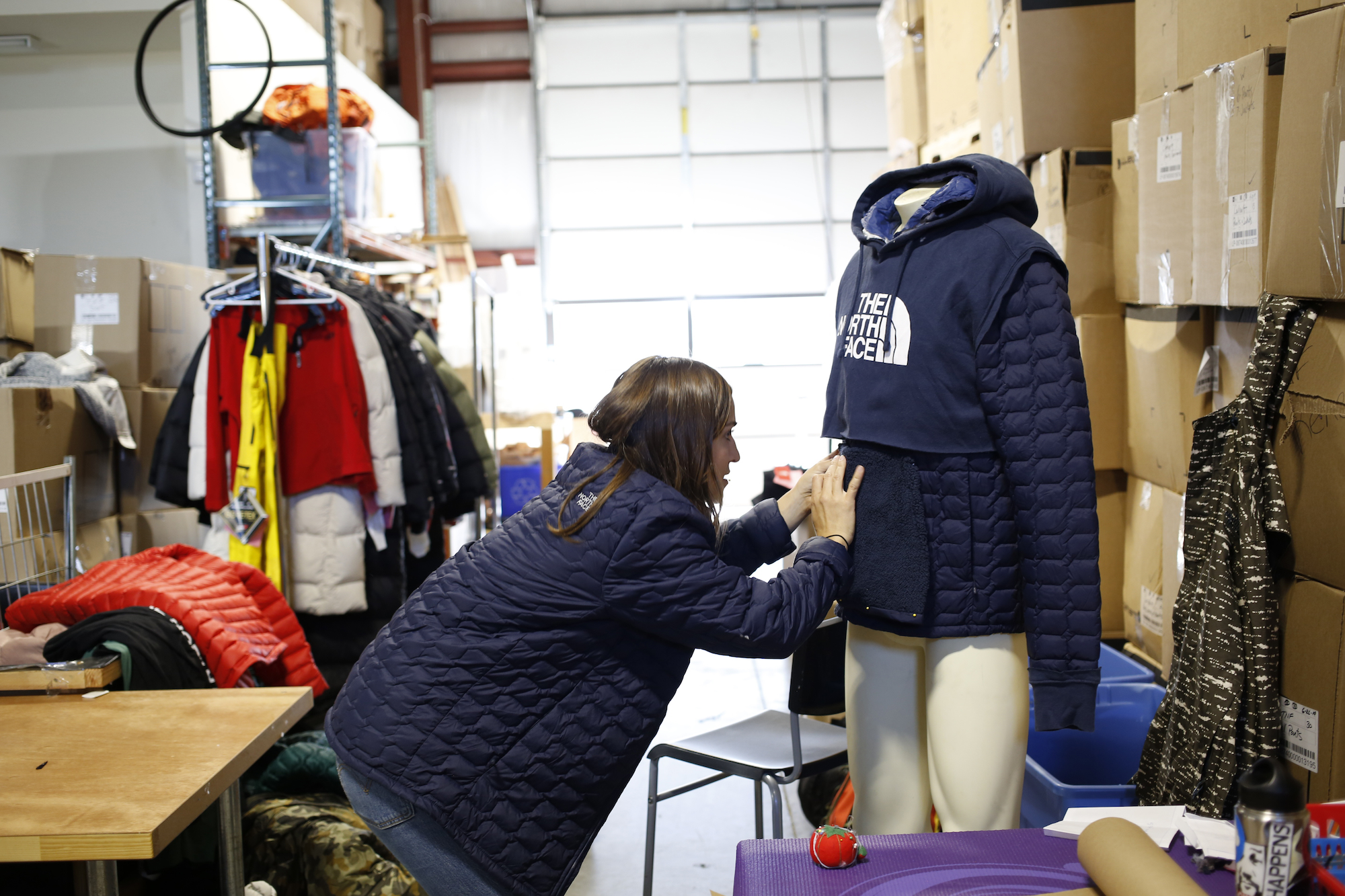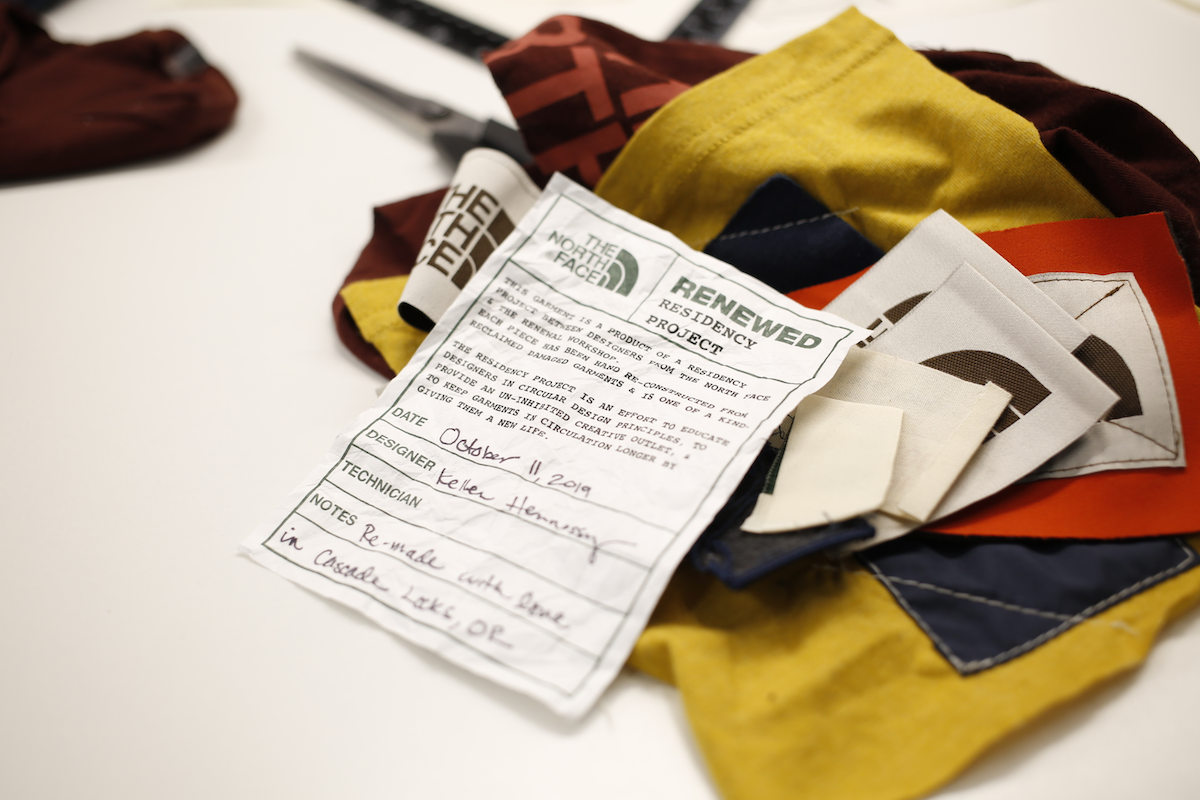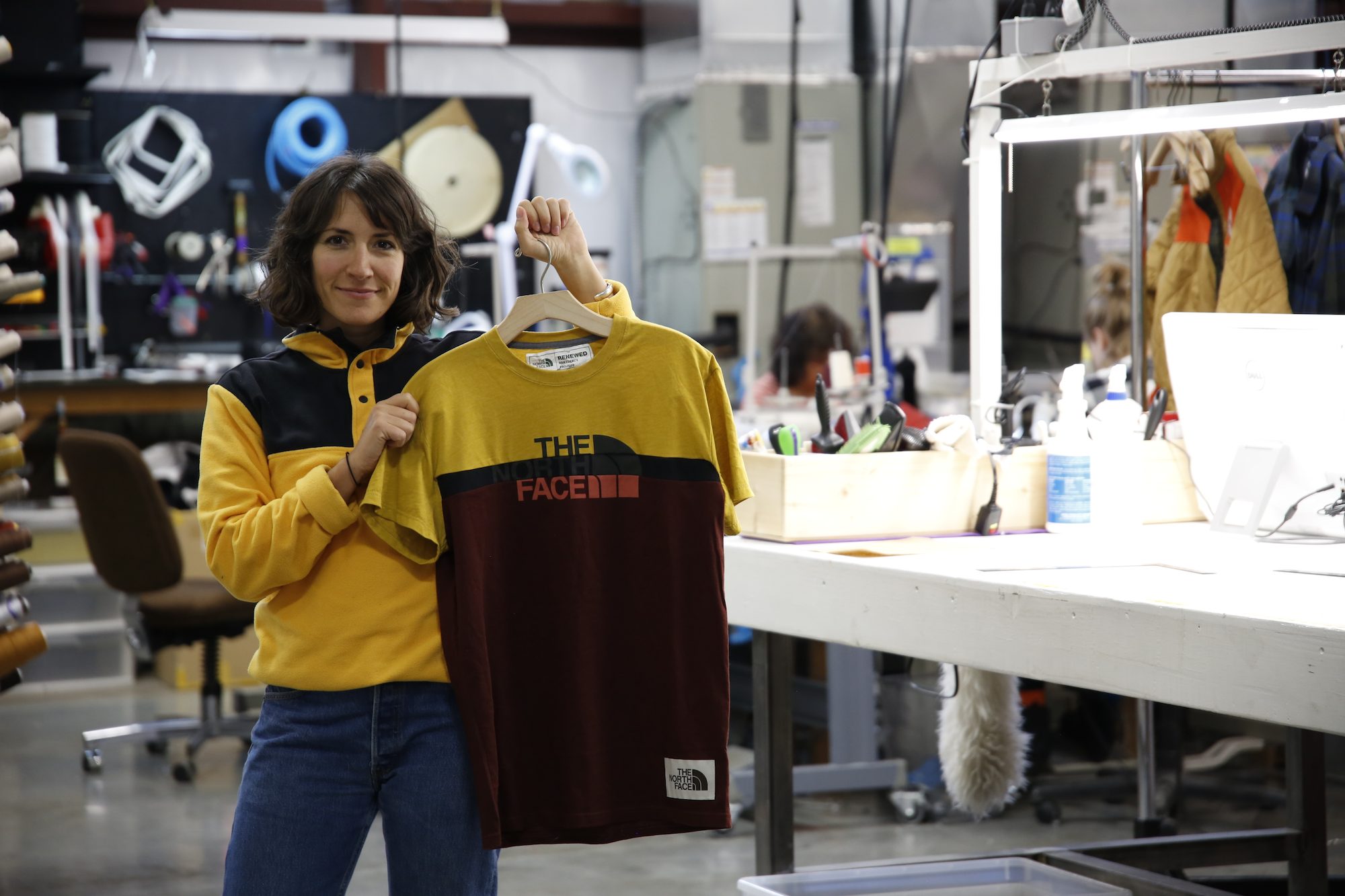 You can check out the pieces they created here and on The North Face Renewed website.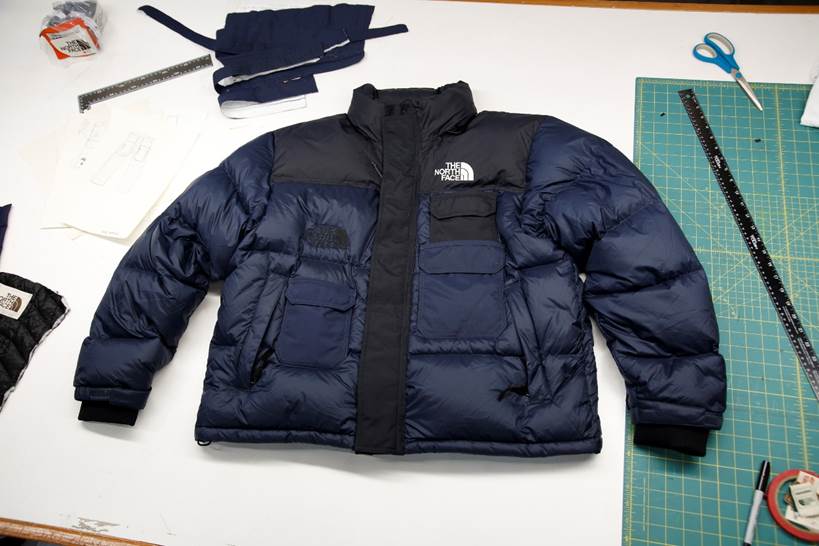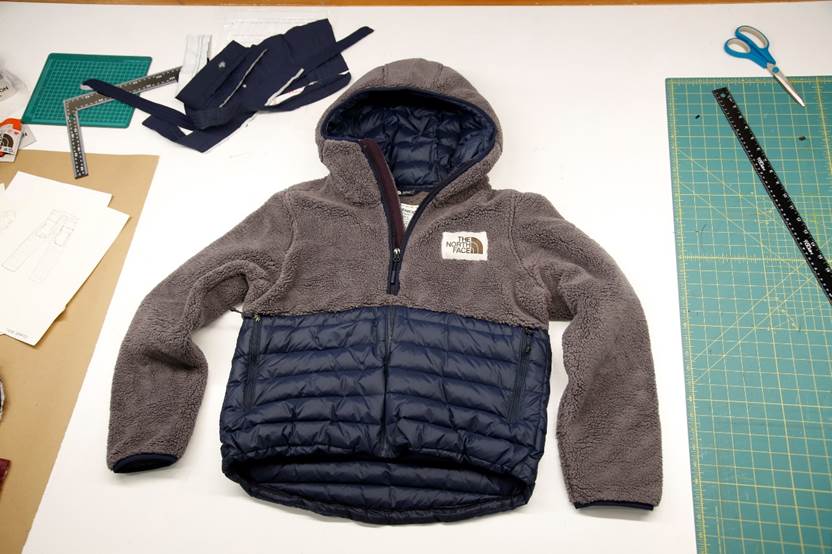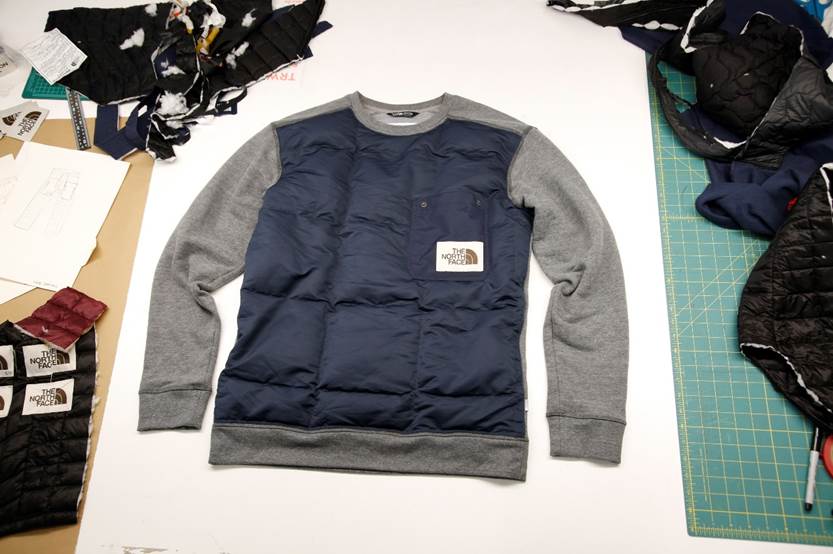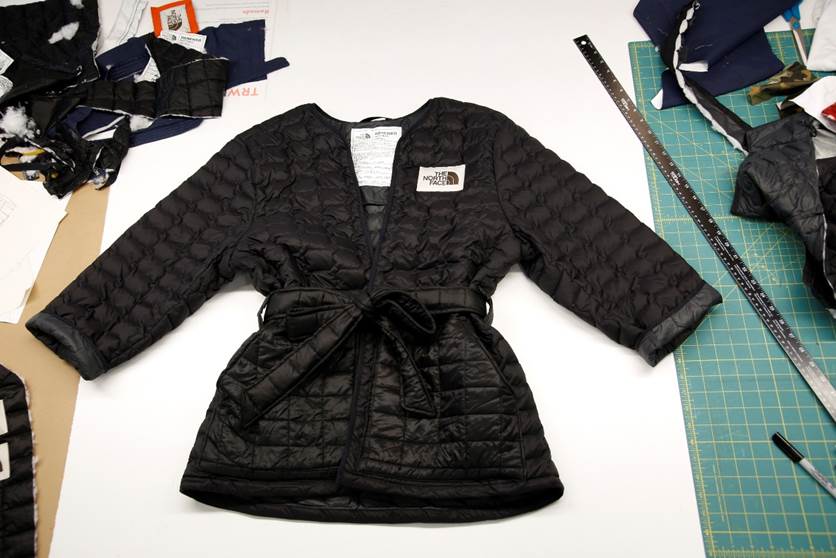 All images courtesy of The North Face