Plastic pollution is an undeniably huge problem, and no industry can dodge the issue. But using plastic waste to make new products offers one solution, and Puma is learning all about it.
Last month, the brand launched a sportswear collection made from recycled plastic, with a social impact twist. Puma developed the collection with the First Mile Coalition, a network of self-employed refuse collectors in Taiwan, Honduras and Haiti, who remove plastic waste from ecosystems and sell it to make a living.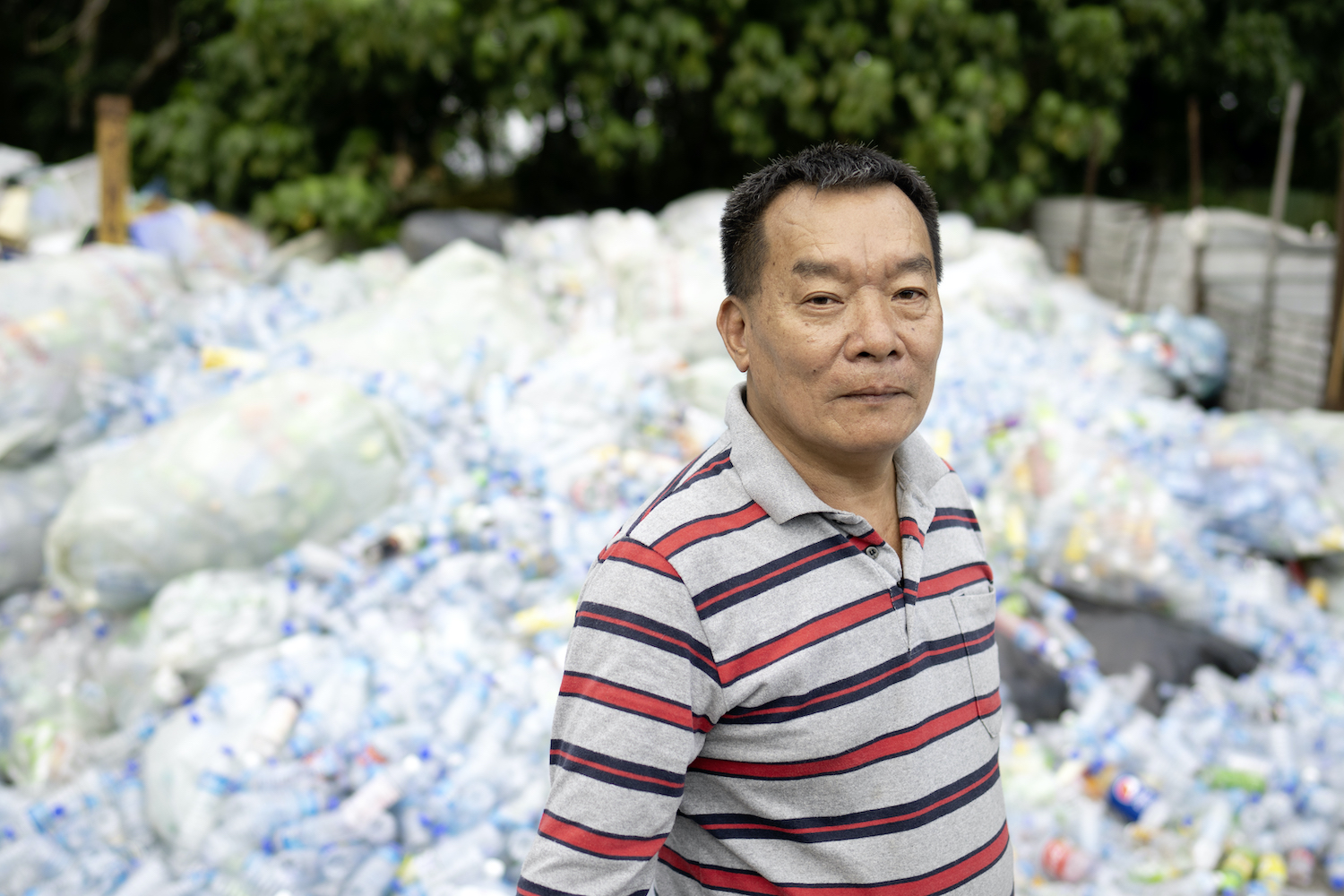 (Image: A First Mile supply chain worker at a plastic collection center in Taiwan.)
The journey for Puma as it turned waste to athletic wear
The Puma x First Mile collab diverted more than 40 tons of plastic waste from landfills and oceans. Or, to give an exact number, that's 1,980,286 plastic bottles.
Each piece of clothing in the collection — ranging from jackets and training pants to T-shirts and leggings — contains 95 percent recycled plastic. The line also includes 10 footwear designs, made from 50 percent recycled plastic on average.
But the social story makes this collection about much more than recycling. First Mile harnesses the work of locals, who collect plastic bottles in their communities and bring them to collection centers. Further down the supply chain, recycling facilities grind these bottles into plastic flakes, which then become pellets and, eventually, fibers for textiles.
"We hope that whoever buys this collection feels good about this purchase, not just in terms of choosing something that uses sustainable material, but knowing that those entrepreneurs in the first mile are being connected to this product, because it's their material going into it," Kelsey Halling, head of partnerships for First Mile, said in a statement.
The organization and its partners have diverted more than 1.3 million pounds of plastic waste, or over 30 million bottles, to date.
Its partnership with First Mile also helps Puma meet the objectives within its Forever Better strategy. This overarching sustainability trajectory includes climate goals — namely, to reduce direct and indirect emissions by 35 percent from 2017 levels by 2030. Under Forever Better, Puma also aims to get 90 percent of its cotton, polyester, leather, and paper and cardboard packaging from more sustainable sources by the end of this year.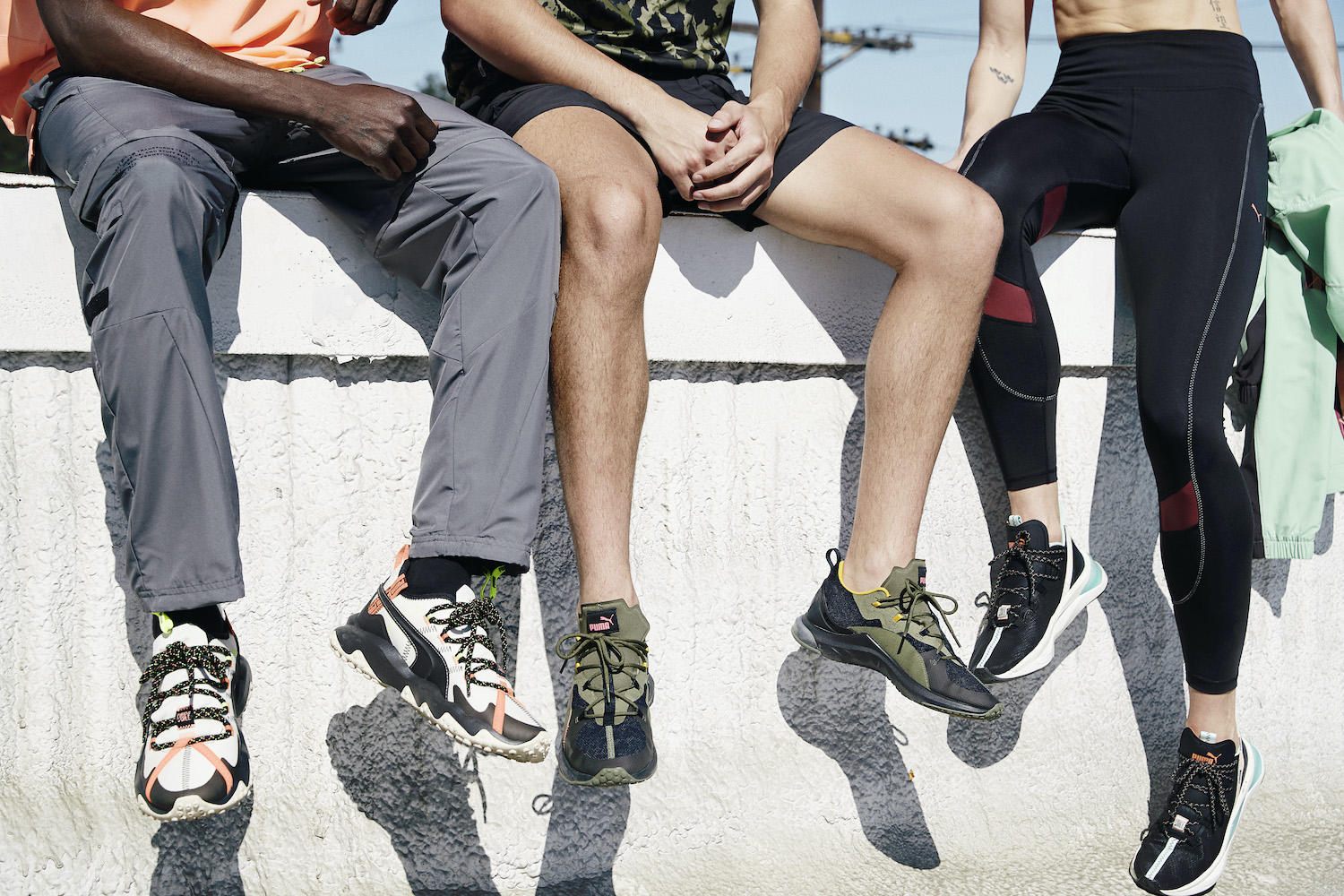 More brands now churn plastic waste into new products
Puma isn't the first brand to partner with First Mile to combine recycling with upward social mobility. HP, among its various sustainability programs, has long recycled its used ink and toner cartridges. The Silicon Valley giant started its Planet Partners program nearly 30 years ago so customers could return their used cartridges. HP says it has used 107,000 metric tons of recycled plastic to manufacture more than 4.2 billion ink and toner cartridges through 2018. The company began partnering with First Mile to source recycled plastic bottles from Haiti for use in ink cartridges, desktop monitors and more.
And more broadly, making new products from old plastic is becoming en vogue in the apparel space. Converse, for example, recently released a circular take on its iconic Chuck Taylors. Branded Converse Renew, the "Second-Life Chucks" are made from cotton canvas waste collected in the company's factories. The cotton is mixed with polyester and turned into yarn, which becomes the base for the regenerated cotton canvas. The final product contains anywhere from 30 to 40 percent waste cotton, and the outsoles are made from ground recycled rubber.
Timberland launched its Timberland x Thread men's footwear collection made with Thread's recycled fabric, Ground to Good, in 2018. The fabric comprises up to 50 percent recycled plastic bottles collected in Haiti and Honduras. In addition, the outsole of the shoes is made with 15 percent recycled rubber.
Every year, consumers and manufacturers create about 300 million tons of plastic waste, which is equivalent to the weight of the entire human population, according to U.N. Environment. Over 8 million tons of plastic waste fill the oceans every year. If plastic waste continues to be produced at this rate the oceans will have more plastic than fish by 2050. More efforts that duplicate the work of brands including Puma, Converse, HP and Timberland can help prevent such a scenario from becoming a reality.
Images courtesy of Puma