Consumer demand for sustainable packaging is on the rise as people wise up to the dark side of single-use convenience and grow more willing to adjust their behavior.
More than 70 percent of U.S. consumers say they intentionally reduced their plastic consumption to some extent in 2019, according to market research published last week. And brands responded with sustainable packaging innovations that attracted mainstream attention while making measurable impact. Read on for some of the sustainable packaging standouts that crossed our desks last year.

Loop zero-waste shopping service grows fast
Essentially, Loop takes us back to the milkman system—only with way more products and an e-commerce twist. Subscribers choose from mainstream products in an online store, and the items are shipped directly to their door in a reusable tote. When the products are gone, customers simply place the containers back into the tote and schedule a free pickup at their home. Loop cleans and refills them before shipping them out to someone else.
The sustainable packaging system was first announced at the World Economic Forum in January 2019 and launched in metro New York and Paris a few months later. Today, it's available in nine states across the Northeastern U.S., plus Washington, D.C, with plans for further expansion in the U.S., U.K., Canada, Germany and Japan.
And that's not the only way Loop is expanding: Having launched with major companies like PepsiCo, Procter & Gamble, Unilever and shipping partner UPS, it now includes 42 brands ranging from Pantene and The Body Shop to Tropicana and Häagen-Dazs. It's adding around one new brand per day, founder Tom Szaky (also CEO of upcycling platform TerraCycle) said in October, and is clearly a concept to watch.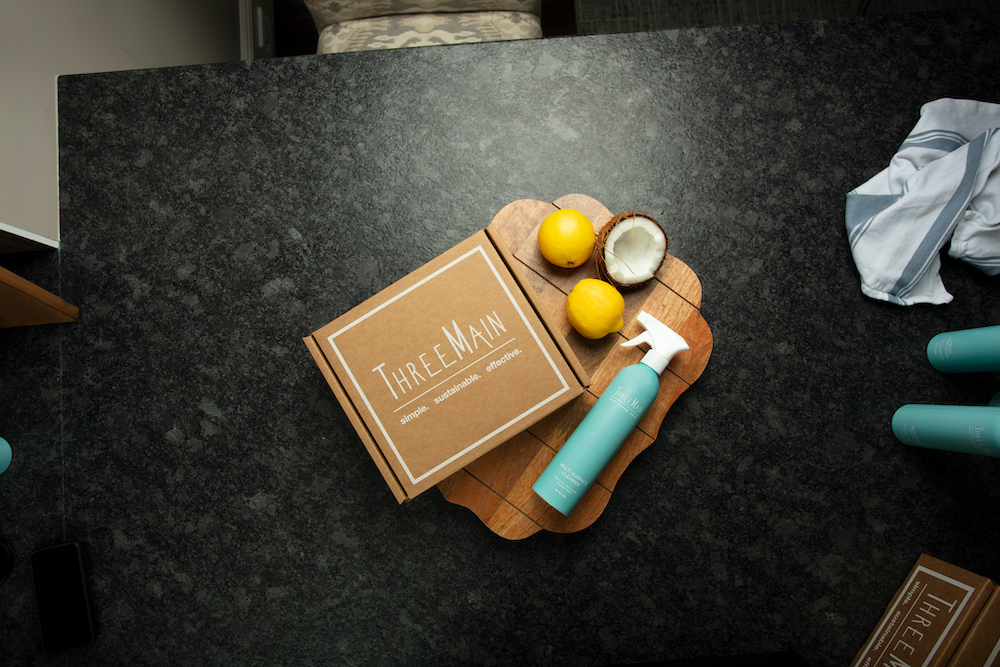 Cleaning product concentrates hit the mainstream
Concentrates are nothing new, but they had a real moment in 2019. For those who aren't familiar, the concept is pretty simple: Concentrate products contain only active ingredients and are combined with tap water in reusable bottles, minimizing the packaging and transport of containers filled mostly with water.
Mainstream brands like SC Johnson, Unilever, and Procter & Gamble expanded their roster of concentrates in 2019 or created new Iines for concentrate products. Meanwhile, a handful of upstart brands—including ThreeMain and Blueland—made a splash with stylish designs and nontoxic concentrates that received a warm reception on social media. The latter—Boston-based ThreeMain, which launched in 2018 and rolled out nationwide last year—cuts plastic use even further thanks to reusable spray bottles made from aluminum.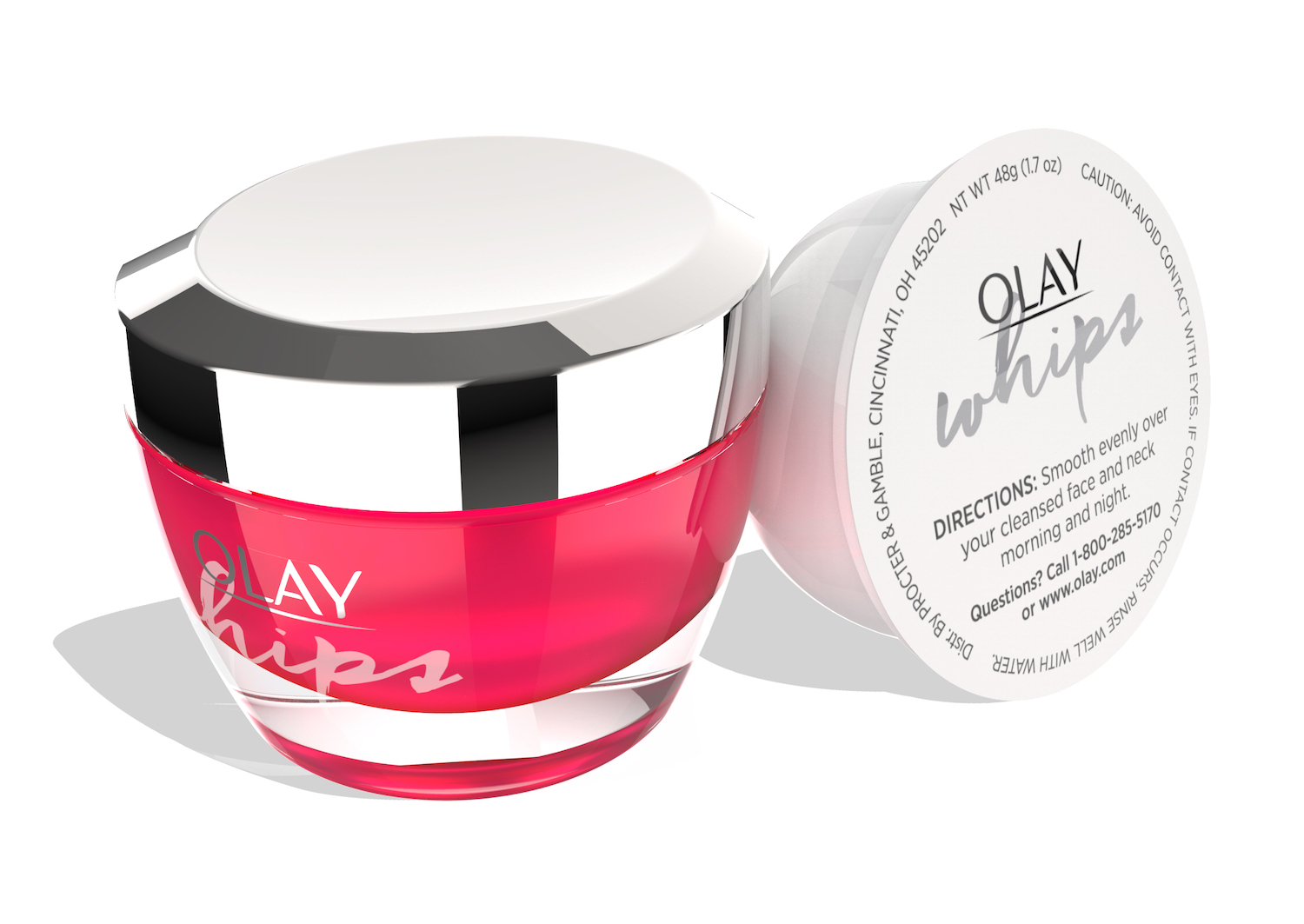 Beauty companies bring refillables back to the sustainable packaging game
Yes, in 2019, everything old was new again—and refillable beauty packaging was back in vogue. Well-known brands like Stila, MAC and Jane Iredale offered refillable cosmetic compacts in the early part of the decade (and still do). But the practice largely fell out of fashion as influencer culture drove brands toward more extravagant packaging that stands out in social media feeds.
Last year, as sustainability emerged as a top purchasing driver, more companies seemed keen to revive refillables. Brands including Yves Saint Laurent, Bond No. 9, L'Oréal Professionnel and Kat Von D Beauty launched refillable products in 2019. Olay also piloted a refillable version of its Regenerist Whip moisturizer.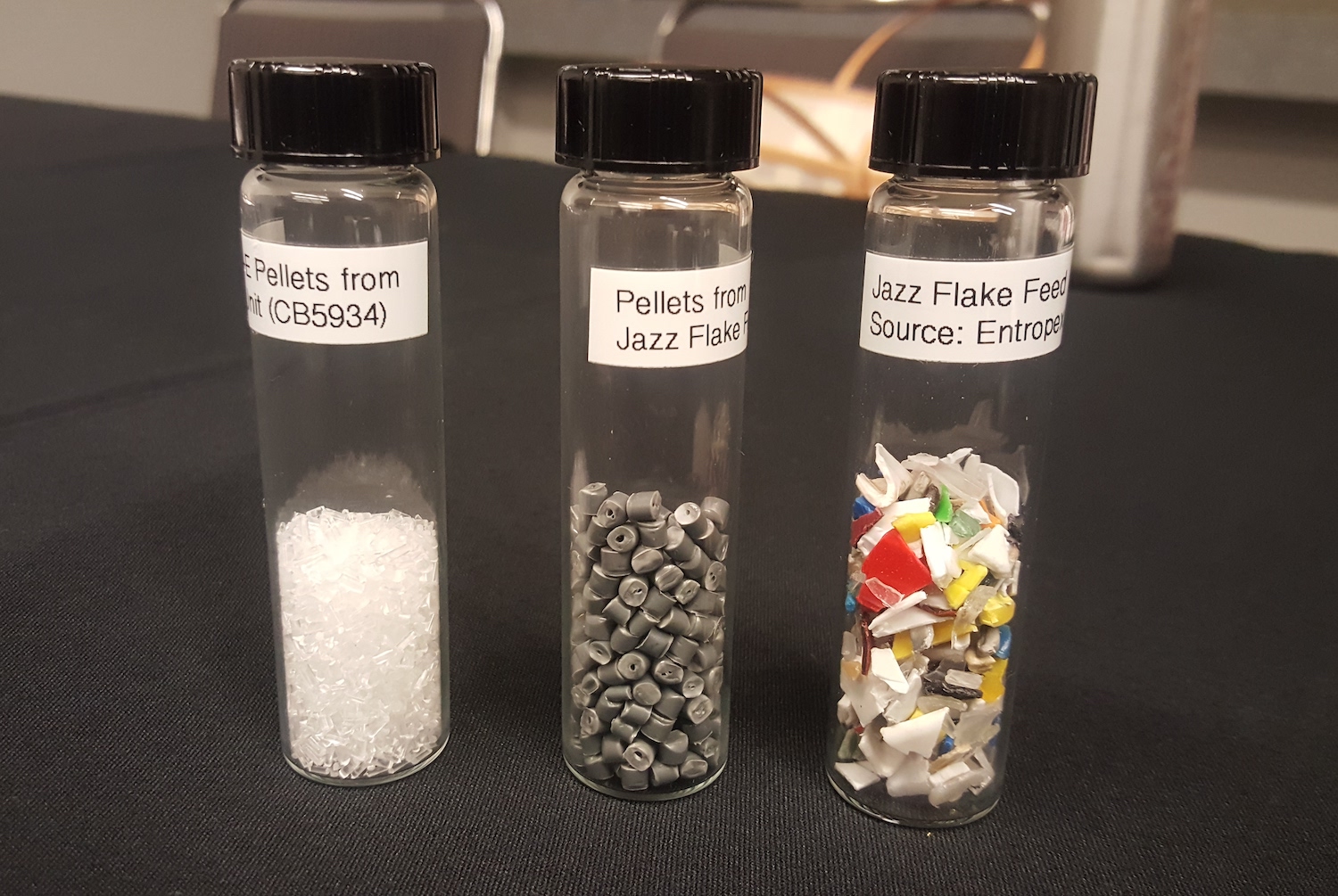 (Image: The vial on the right is filled with shredded polypropylene plastic. The vial in the middle contains flake created through existing polypropylene recycling methods, and the vial on the left—filled with clear plastic—is recycled polypropylene made with P&G's new process.)
P&G open-sources a new way to recycle plastic bottle caps
Most beverage bottles are made from polyethylene terephthalate (PET or Plastic No. 1), while the caps are made from polypropylene (PP or Plastic No. 5). This presents a recycling conundrum. When polypropylene is recycled, the resulting material is opaque and dark in color. Typically, the only choice is to down-cycle it into products like playground surfaces, significantly lowering its value in the recycling market. But this year, P&G changed all that.
The company's R&D team figured out a way to remove all colors and contaminants from recycled polypropylene, essentially returning it to its virgin state. The resulting material is clear, "so you can use it for another bottle or cap," Virginie Helias, P&G's chief sustainability officer, told TriplePundit. P&G open-sourced the technology so other companies can replicate it, and recycler PureCycle Technologies will utilize the system in a commercial facility set to open in Ohio this year.
Lush releases "carbon-positive" packaging
U.K. cosmetics company Lush is no stranger to sustainable packaging, having offered refillable packaging, packaging take-back programs and even packaging-free products for years. In 2019, the cult-favorite beauty brand took a different spin on the concept with the launch of what it calls "carbon positive" packaging. Made from biodegradable cork, the packaging pods released last year support regenerative cork forests in Portugal and are shipped via sailboat—meaning their supply chain returns more carbon benefit than it extracts, according to Lush.

Organic label Pete & Gerry's rolls out reusable egg cartons
Pete & Gerry's is the largest U.S. producer of free-range, organic, Certified Humane eggs. After years of offering take-back programs for its packaging, the company started testing a reusable alternative last year.
Through Pete & Gerry's model, reusable cartons are available for purchase at designated retail displays, and customers can refill them with loose eggs elsewhere in the store, which are discounted from a standard dozen for added incentive. The certified B Corporation piloted the effort at Hanover Co-op Food Stores in New Hampshire and Vermont in November and December, receiving a positive response from shoppers, said CEO Jesse Laflamme.
Kellogg brand Bear Naked creates recyclable food pouches
Flexible packaging offers a compelling set of environmental benefits compared to rigid plastics: It requires much less material and is far lighter, decreasing plastic use and transportation-related emissions per package. Resealable options like food pouches can also extend product shelf life and reduce food waste. But most flexible packaging isn't recyclable, presenting a key sustainability challenge for the companies using it.
Kellogg granola brand Bear Naked set out to change that by creating the industry's first fully recyclable stand-up pouch. The company and its partners re-imagined the typically complex and multi-layered package into a single film with a fully recyclable zipper. The pouches can be recycled at store drop-off points that accept plastic grocery bags although, like other plastic bags and films, they can't be recycled curbside.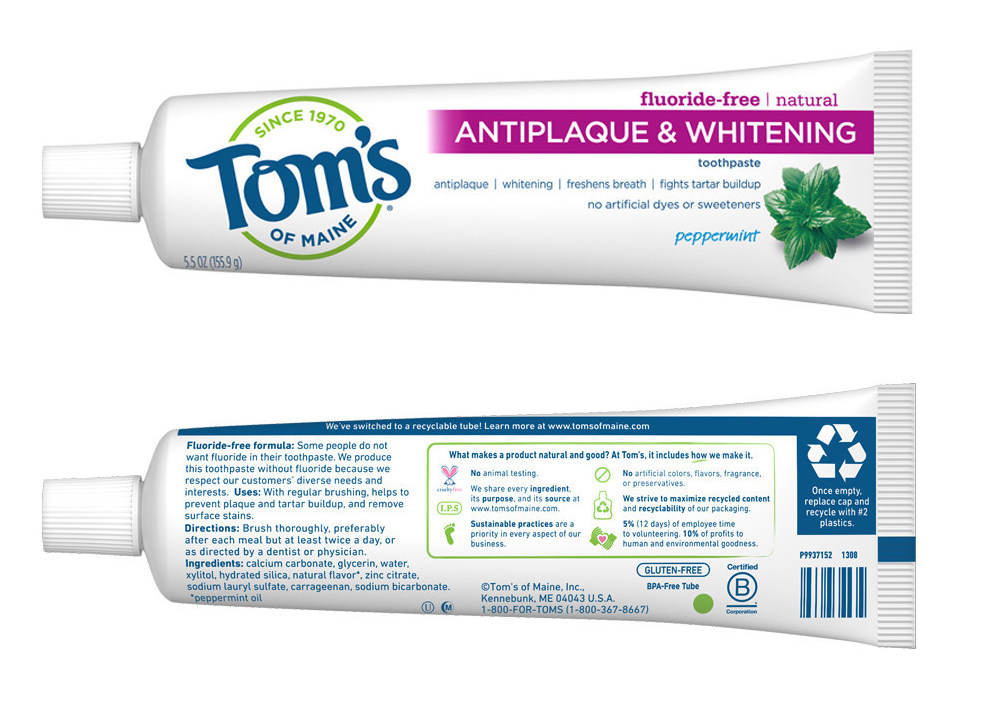 Colgate-Palmolive invents a recyclable toothpaste tube
The new tube is made from high-density polyethylene (HDPE or Plastic No. 2), the same material as milk jugs and laundry detergent bottles, rather than layers of both aluminum and plastic. That means it can be recycled curbside wherever HDPE is accepted, without rinsing it out, the company told 3p.
Health-focused Colgate brand Tom's of Maine was the first to release the tube in November, and all full-size Tom's of Maine toothpastes will use this recyclable alternative by the end of this year. Colgate's new vegan Smile for Good brand followed suit this month, and Colgate-Palmolive plans to open-source this sustainable packaging innovation so other companies can use it.
Image credits: UPS, Loop/Facebook, ThreeMain, Procter & Gamble, Pete & Gerry's, Mary Mazzoni, Tom's of Maine