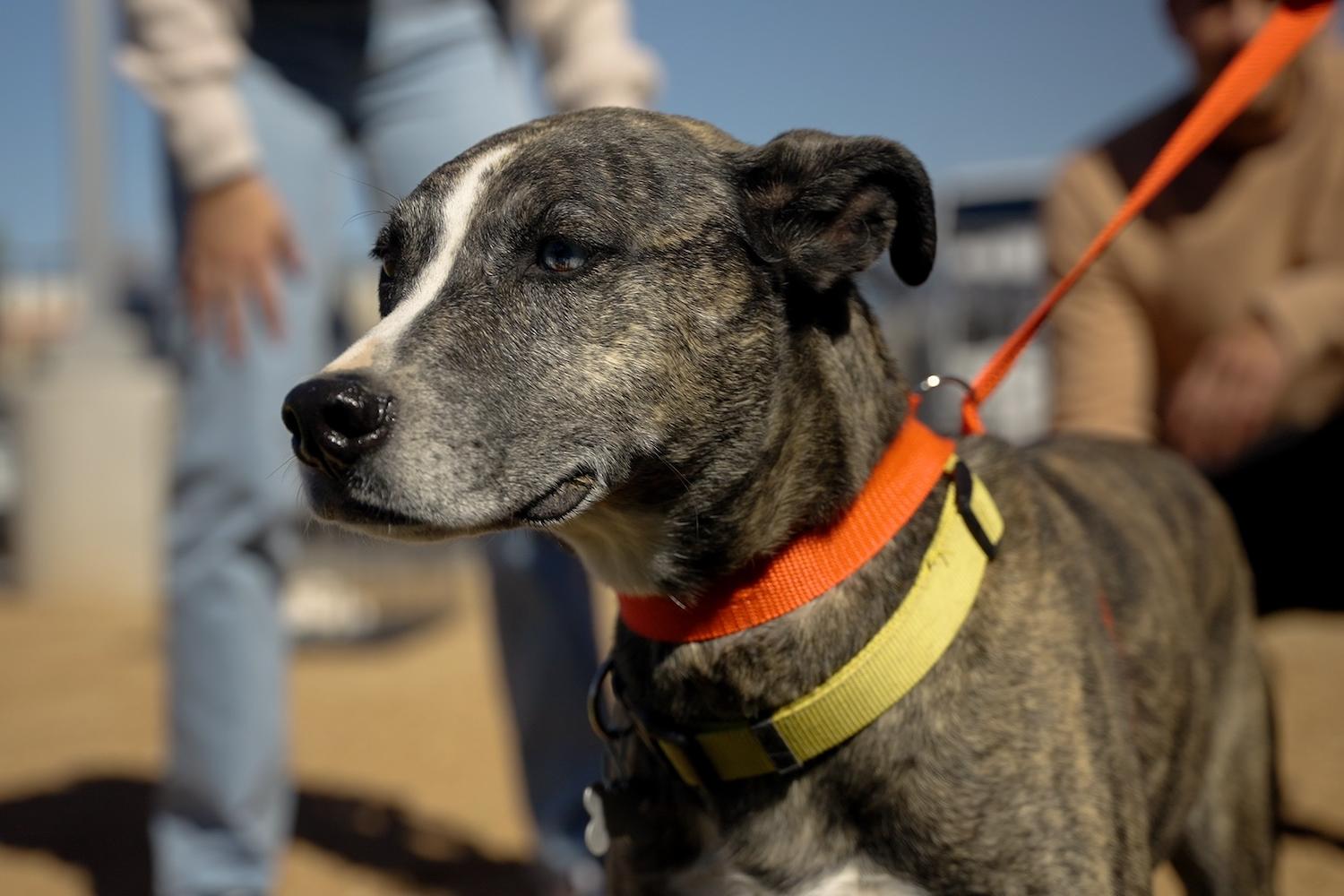 Fiesta Subaru is living up to its name in a big way. The Albuquerque, New Mexico, retailer brought the pet party directly to its campus with a brand new dog park. And it's giving pet lovers a reason to celebrate by hosting on-site adoption events to connect shelter animals with their loving families. It's all a part of the Subaru commitment to improve the lives of as many shelter animals as possible.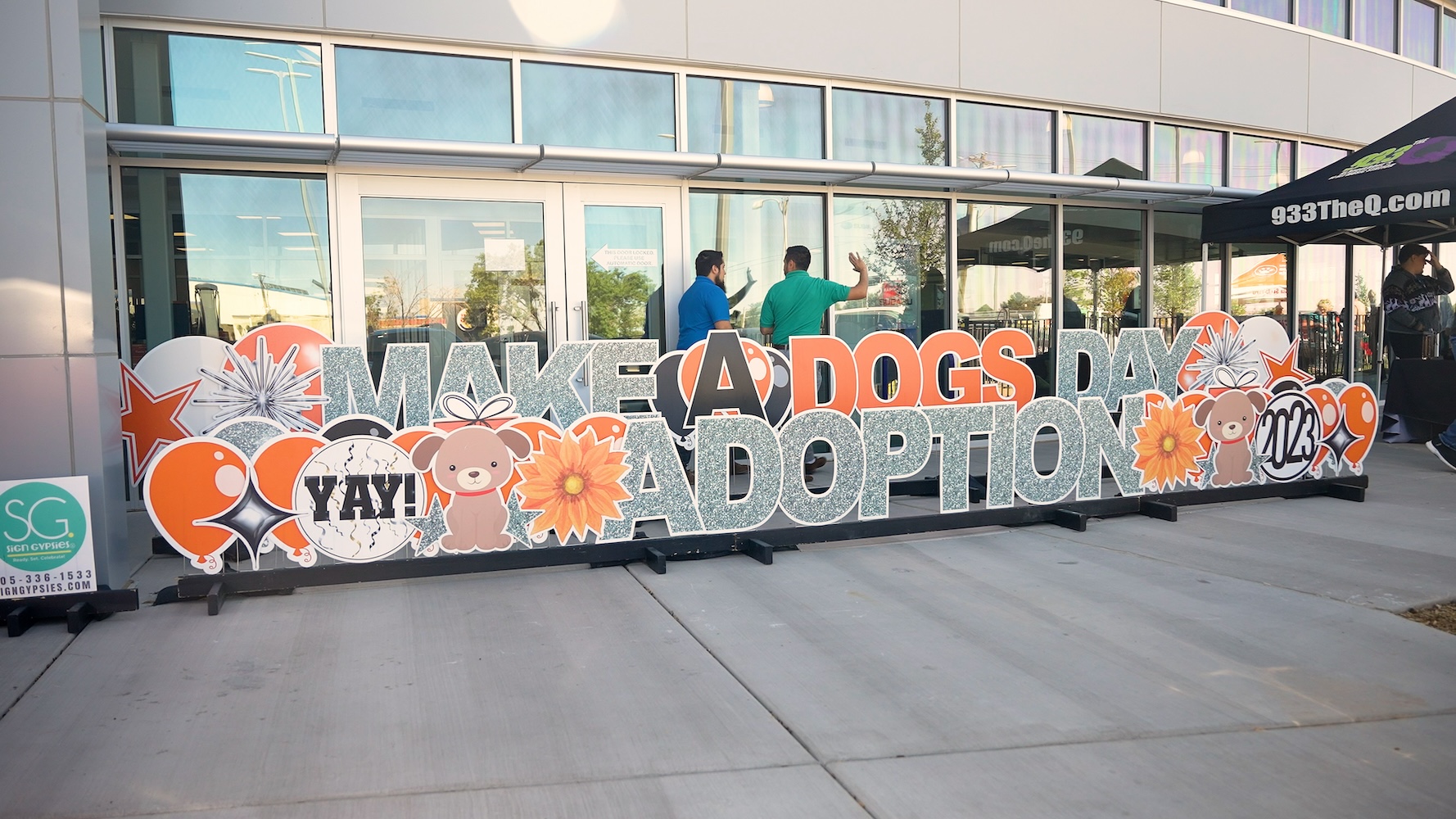 Pups on parade at Fiesta Subaru of Albuquerque
Fiesta Subaru has helped facilitate the adoption of 95 pets through the Subaru Loves Pets adoption campaign since 2020. "We host a pet adoption event roughly every six weeks," Alexandra Kulach of Fiesta Subaru told TriplePundit. The number of dogs available to adopt has ranged anywhere from six to eight puppies in the same litter, to larger groups of 15 to 20 dogs. Moving forward, Kulach is excited about the opportunity to host a bigger cohort of potential adoptees thanks to the retailer's new dog park and expanded facility. "We're going to be able to connect even more animals to their forever home," she beamed.
"We're hoping to have a lot more people, too," Kulach said, describing the next event as a big shindig complete with food trucks and a pet frame for photo ops. Subaru owners are encouraged to come out with their pets, even if they're not looking to adopt. "We are planning to have a really fun food truck come out. They're called Dawgs for a Cause, and they donate a portion of their proceeds from the day to charity as well," she added.
Fiesta Subaru's pet adoption events are already enormously successful. "There have been two instances in which we've hosted these pet adoption events and the dogs have all been adopted before we are even supposed to get started," Kulach said. "The shelter had to then go back and bring more dogs, which was pretty exciting. Having the community come out and be so interested in adopting these dogs has been such a fun experience."
Fiesta Subaru also helps new pet parents get a leg up from the get-go with a starter kit. "The New Pet Parent Kits are stocked full of goodies. There's a bowl, as well as leash and bandana, and a waste bag holder," Kulach said. "They also receive educational pamphlets that describe the responsibilities of pet care as well as how to keep your pet safe." The pamphlets are also on display at the retailer for Subaru Loves Pets month in October. "Any customers who visit us can take one and have that information available to them," she added.
As a prominent promoter of pet adoption, Subaru of America and its retailers have been inspiring customers to drive off the lot not just in a new car, but with a new furry family member as well for quite some time now. TriplePundit previously covered Maryland-based Fitzgerald Subaru's adoption events, which have been going on regularly since 2014. Nationally, the automaker has partnered with auto shows since 2018, bringing adoptable pups to dozens of expos each year.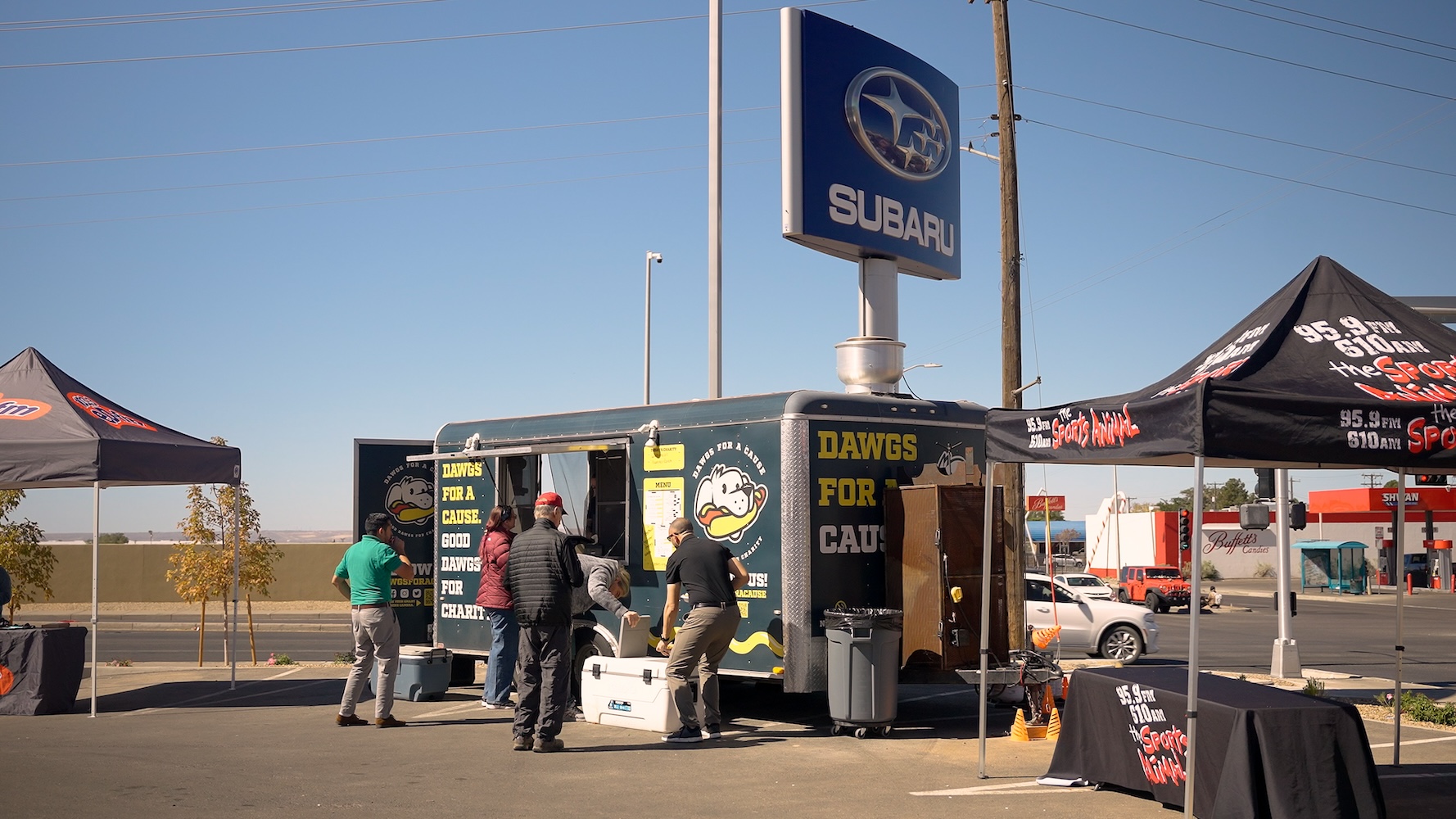 A purr-fect partnership
Fiesta Subaru hosts these pet adoption events in partnership with Watermelon Mountain Ranch, New Mexico's largest no-kill animal shelter. "Watermelon Mountain Ranch Animal Center, located in northern Rio Rancho, is honored and humbled to be able to partner with Fiesta Subaru," said Sara Heffern, executive director of the shelter about 15 miles outside Albuquerque. 
"That hits hard for us, and it's something we're passionate about," Derek Kulach of Fiesta Subaru said of the shelter's no-kill status. "Which is why they are not only our Subaru Loves Pets partner, but they're also one of our partners for the Share the Love Event." 
In addition to the big pet adoption event in October, Fiesta Subaru pledges $250 for every car sold during the Subaru Share the Love Event, which runs from mid-November to January. "And that's matched by Subaru of America as well," he explained.
"The money that has been donated to our organization over the last several years has helped to save thousands of pets' lives," Heffern said. "Being a Subaru Share the Love Event partner has meant the absolute world to us, and being able to hold adoption events regularly at Fiesta Subaru has been absolutely amazing."
It's a rewarding experience for the Fiesta Subaru team as well. They've been able to donate over $40,000 to support the cats and dogs at Watermelon Mountain Ranch since 2020. And, together with the funds matched by Subaru of America, nearly $80,000 has been donated so far.
Overall, Subaru and its retailers have donated over $51 million to national and local organizations, supporting the rescue, transportation and adoption of over 420,000 pets.
In addition to local retailers helping shelters like Watermelon Mountain Ranch, Subaru is also the largest corporate donor to the American Society for the Prevention of Cruelty to Animals (ASPCA), and since 2008 has donated over $35 million to the organization. That money makes a big difference considering nearly 6.3 million companion animals enter shelters nationwide every year, according to the ASPCA. Housing, caring for, adopting out, and returning strays to their owners doesn't come cheap, after all. And by bringing dogs into the public domain and involving the community, Fiesta Subaru and Subaru of America are doing their part to get animals out of shelters and into loving homes.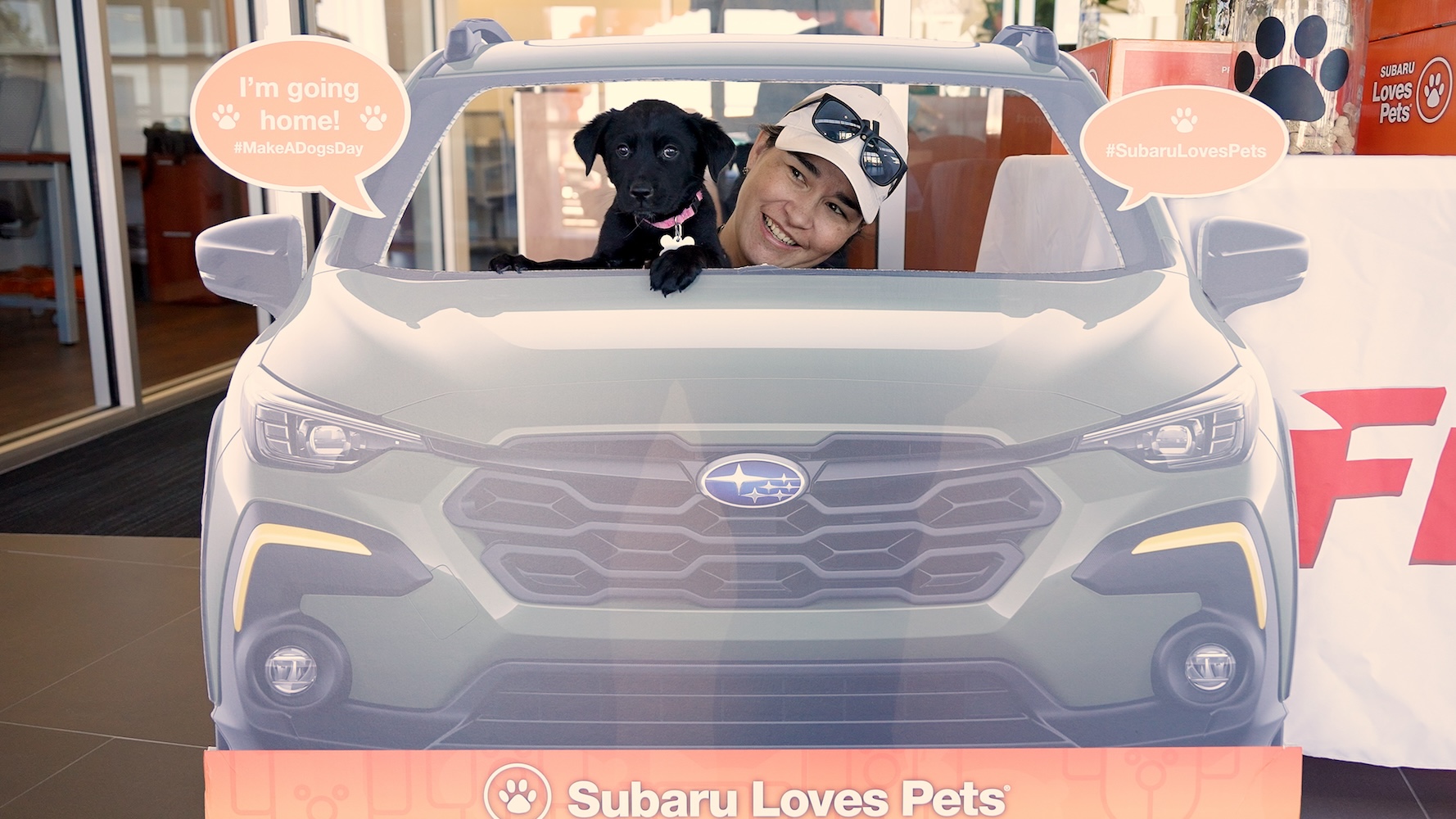 Paws down, this Subaru retailer has a purpose-based design
Pet adoption events are poised to get even bigger thanks to the new onsite dog park at Fiesta Subaru. "This new facility was built with purpose for events like this, from where the location of the dog park is to how the facility is set up to be able to support bigger events," Kulach said. "Now that we're in the new facility and operating out of there, I think it's something that's going to be an ever-growing thing for us."
The dog park features a traditional double-gate entry so the pets are kept safe, as well as a water station, trash cans for pet waste, trees for shade, and a bench for pet parents to rest. "It's been a great success," Alexandra Kulach said. "We continually have customers using it. They really seem to enjoy it, and the dogs especially enjoy it. You always hear dogs barking when you're outside because they're playing around all day long."
It's not just customers' dogs either — Subaru employees are free to bring their dogs to work with them as well. "It brings a great energy to our store and it's fun to have all the pets around," she added. The team at Fiesta Subaru says they're eager to see some of the pets from their adoption events frolicking at the dog park in the near future. And, as one of five Albuquerque businesses that are trained to scan for microchips, they're also proud to be a part of the solution helping to reunite lost pets with their families.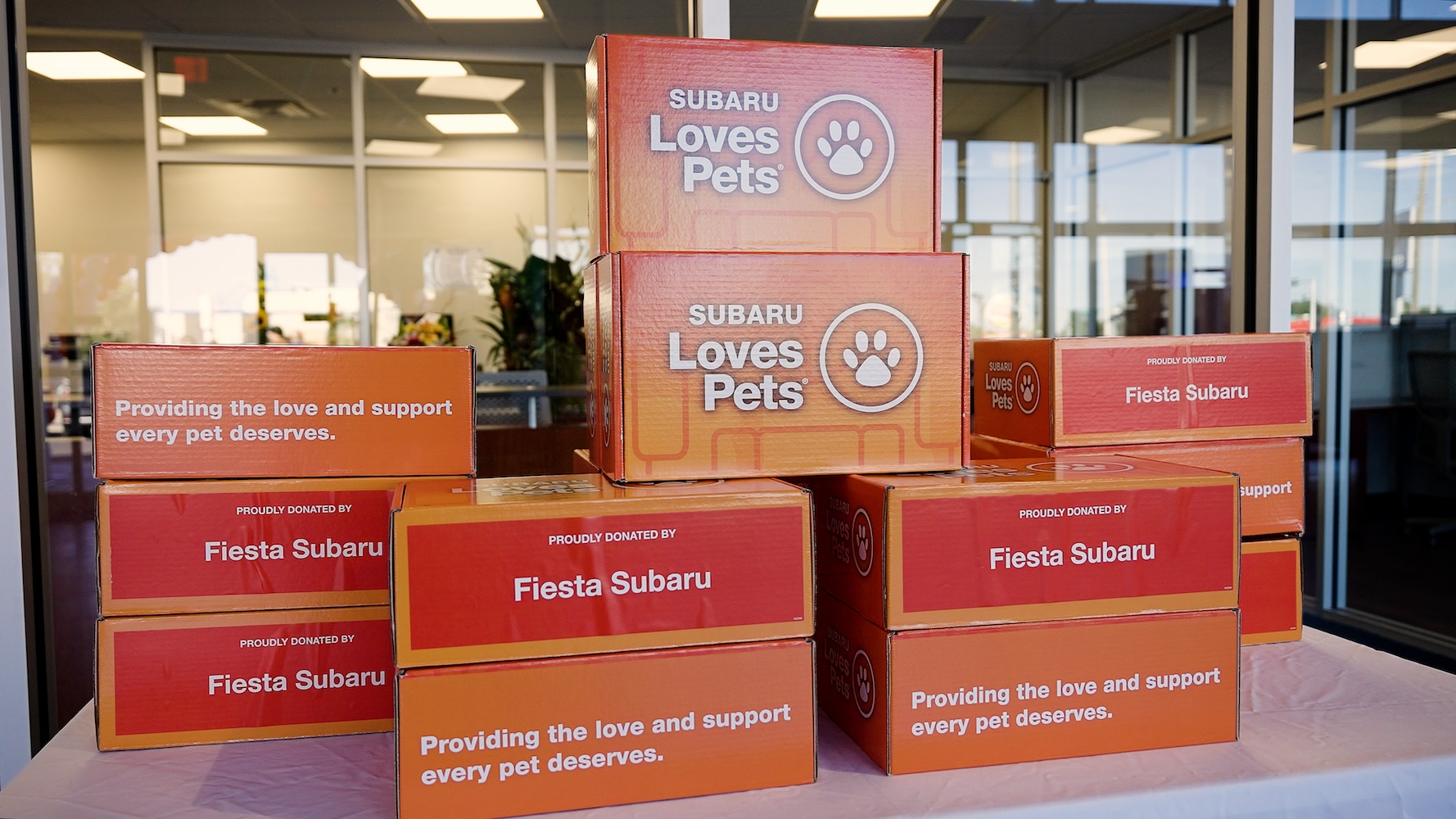 The retailer even has its own resident rescue — a cat named ONI. "When we first acquired the franchise, this cat showed up. And he became kind of the face of Fiesta Subaru. He walks around and greets people and surprisingly gets along very well with all the dogs that run around," Derek Kulach explained. "We're happy to be a part of the 69 percent of Subaru customers who have a pet."
With all that Fiesta Subaru is doing to advance pet adoption and care in its community, it's no wonder the retailer has become a local beacon for pets and their owners. "Subaru Loves Pets is part of the larger Subaru Love Promise campaign that we're a part of. Supporting the rescue, transportation and adoption of pets with Subaru of America is a huge deal for us," he continued.
"We're just happy to be a small part of that and continue to grow our presence in helping pets get adopted," he added. "We're proud to be a part of it because Subaru is committed to doing good simply because it's just the right thing to do." Whether it's helping shelter dogs find their forever families, supporting cancer patients, donating vehicles to Meals on Wheels, or helping fund classrooms, Subaru of America is doing just that.
This article series is sponsored by Subaru and produced by the TriplePundit editorial team. 
Images courtesy of Subaru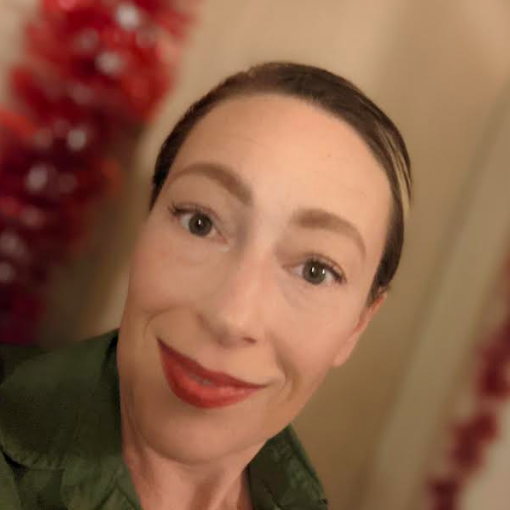 Riya Anne Polcastro is an author, photographer and adventurer based out of the Pacific Northwest. She enjoys writing just about anything, from gritty fiction to business and environmental issues. She is especially interested in how sustainability can be harnessed to encourage economic and environmental equity between the Global South and North. One day she hopes to travel the world with nothing but a backpack and her trusty laptop.