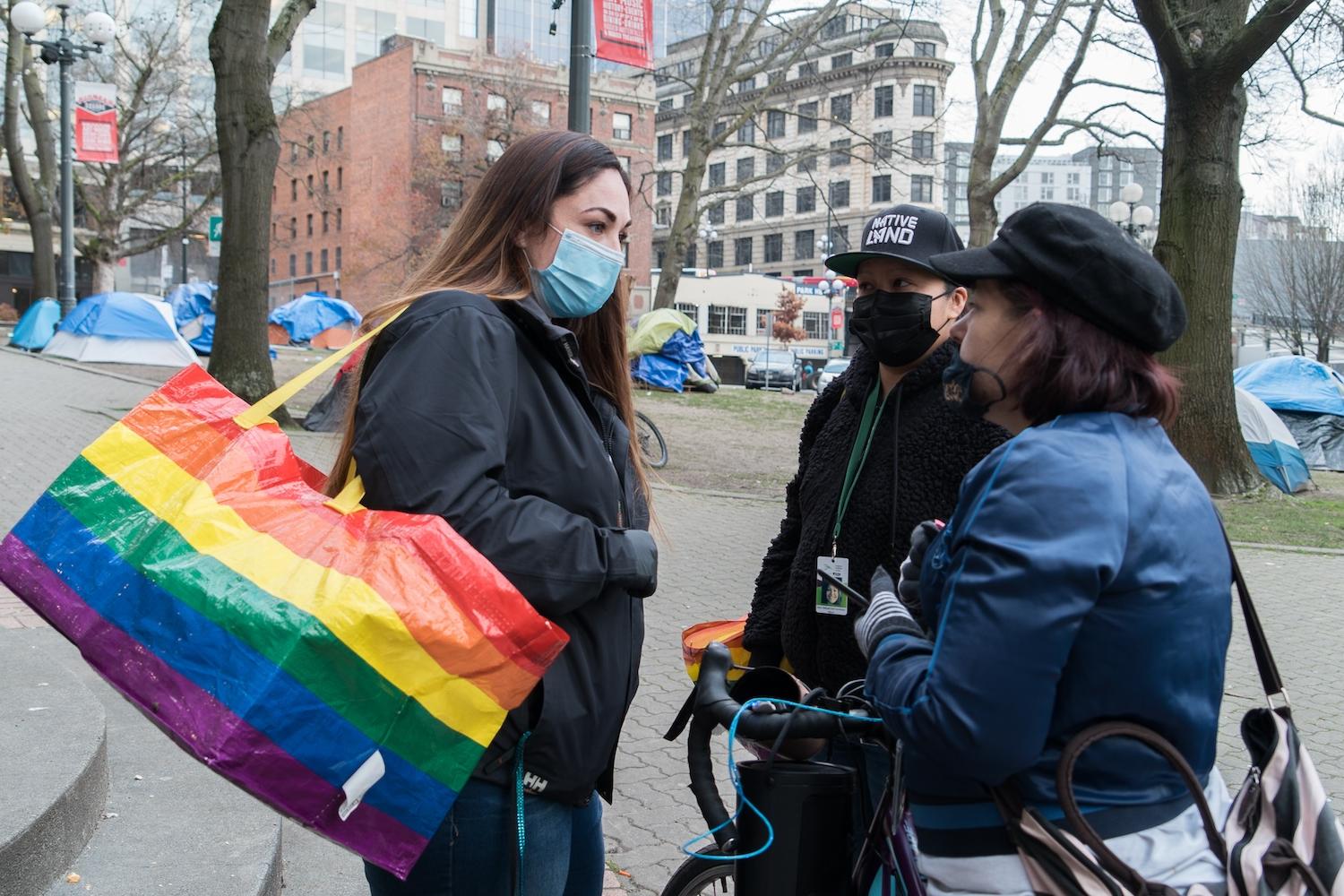 Partners in Seattle's Third Avenue Project — including the public safety company We Deliver Care and the community-based organization LEAD, which focuses on alternatives to arrest — maintain a regular presence in the neighborhood and leverage relationship-building to make it better. (Image: LEAD)
Skyrocketing prices for housing and basic staples have led to an uptick in homelessness across the country. From the fully employed living in their cars to the less fortunate making do on city sidewalks, the U.S. unhoused population is rising even while 16 million homes remain empty. As more and more people lose hope, the grip of the fentanyl crisis grows stronger, now claiming more than 150 lives every day, according to the U.S. Centers for Disease Control and Prevention.
Although crime rates haven't statistically increased in most U.S. cities, a rising fear of crime and conflict has many people avoiding downtown areas and business districts — leaving local governments scrambling to bring these areas back to their former glory. Seattle's Third Avenue is no different. Where the city stands out is in its choice of solution: building relationships with people on the street, showing them they have neighbors who care, and providing resources to improve their lives.
Co-founded by CEO Dominique Davis and COO Stephenie Wheeler-Smith, We Deliver Care is a public safety company born out of the period following the murder of George Floyd and ensuing calls to defund the police.
"In Black and Brown communities, people became concerned about a strategy of removing police and what they would be replaced with," Tabatha Davis, the organization's director of operations, told TriplePundit. With the potential for the pendulum to swing the other way and lead to over-militarization or over-policing, the company's founders asked a bold question: "What does it look like for community to heal community?"
We Deliver Care is dedicated to increasing safety through community outreach. As one of many agencies involved in the city-affiliated Third Avenue Project, the program's community safety ambassadors are forming relationships, connecting people with much-needed resources, de-escalating conflicts, and helping to restore the peace so that businesses, customers and residents — whether housed or unhoused — can feel more secure. Most importantly, they're also saving lives.
"Connective tissue" for a multi-agency response
It all started with a three-year partnership with CoLEAD (Let Everyone Advance with Dignity), a Seattle organization tasked with providing temporary hotel stays for unsheltered people when many of the services they relied on were shuttered in the early days of the COVID-19 pandemic. "The hotels were full of people in crisis, and they didn't want the only solution to be calling the police," Davis said. We Deliver Care was contracted to support hotel and CoLEAD staff.
Those de-escalation and support services were so successful that others started to notice. "When the Third Avenue need arose, we reached out to them," said Lisa Daugaard, executive director of the Third Avenue Project.
The project brings local organizations together to improve the area on Third Avenue from Stewart Street to University Street. This stretch goes through the heart of Seattle's downtown business district, just blocks away from the Seattle Art Museum and the iconic Pike Place Market, where residents say high crime rates in the area have them concerned about safety.
Groups involved in the Third Avenue Project include LEAD and its CoLEAD offshoot, as well as the homelessness outreach initiative REACH, the Downtown Emergency Services Center and more. Among them, We Deliver Care "is like the connective tissue," said Sean Blackwell, project manager for the Third Avenue initiative.
Building relationships to change lives — and save them
"The bulk of our staff have lived experience," Davis said. "Everyone has a passion for their community and some sort of desire to heal their community," she added. "As overcomers and survivors, they are problem solvers." She credited We Deliver Care's community safety ambassadors with an abundance of good ideas on how to help those who are struggling.
"I know of lots of outreach programs," community safety ambassador supervisor Shakilah Brown said. But none of those programs offer what We Deliver Care does: "the love, compassion, empathy, [showing that] somebody cares day to day, with food and hydration, knowing we're out there."
While walking or biking the usual 12 to 15 miles per shift, the ambassadors focus on trust- and relationship-building with the people they encounter on the street. Relationships are the organization's foundation — and how staff connect those in need with services like housing, case management, and legal help through the other organizations involved in the Third Avenue Project.
"Being able to get them housing through CoLEAD makes us feel so happy," said Shawn Pimpleton, another community safety ambassador supervisor. "I call it God's work. I love what I do." 
Community safety ambassadors have connected with 700 individuals in the course of their outreach — providing everything from food, water and service referrals to a listening ear. They make sure to check in with everyone on their route and do what they can to meet the immediate needs of a community that is too rarely shown such compassion.
As a result of their wellness checks and consistent street presence, ambassadors trained to administer Narcan and CPR have saved approximately 60 lives by intervening when someone is experiencing a drug overdose, Davis explained. "We've only lost one life," she said. "And that was back in December," when the partnership with the Third Avenue Project was just starting out. 
Perhaps one of the best examples of We Deliver Care's commitment to healing the community is in the staff's dedication to helping families reunite with loved ones they believe to be living on the street. "We're a huge proponent of if you can get people to reconnect with family," Davis said. She described how family members bring photos of their loved ones and community safety ambassadors can often eventually find them or, in the meantime, provide some measure of hope if they've previously seen them in town.
"Businesses love our presence out here."
"The Third Avenue Project originated with a request from public officials and local businesses for help re-establishing the viability of the zone," Daugaard said of the Third Avenue corridor.
We Deliver Care's community safety ambassadors maintain a visible presence on the approximately half-mile stretch from 6 o'clock in the morning until 9:30 at night, seven days a week, so the community knows it can turn to them when there is a problem. The team's eyes on the street also keep vulnerable people safe from violence and reduce the likelihood of police intervention in situations that don't require it. 
If business owners wanted someone to move away from their storefront, for example, they often used to call the police. Now, We Deliver Care staff are able to step in, de-escalate, and provide assistance without criminalizing anyone. "We can get people to move no problem," Pimpleton said. "Businesses love our presence out here."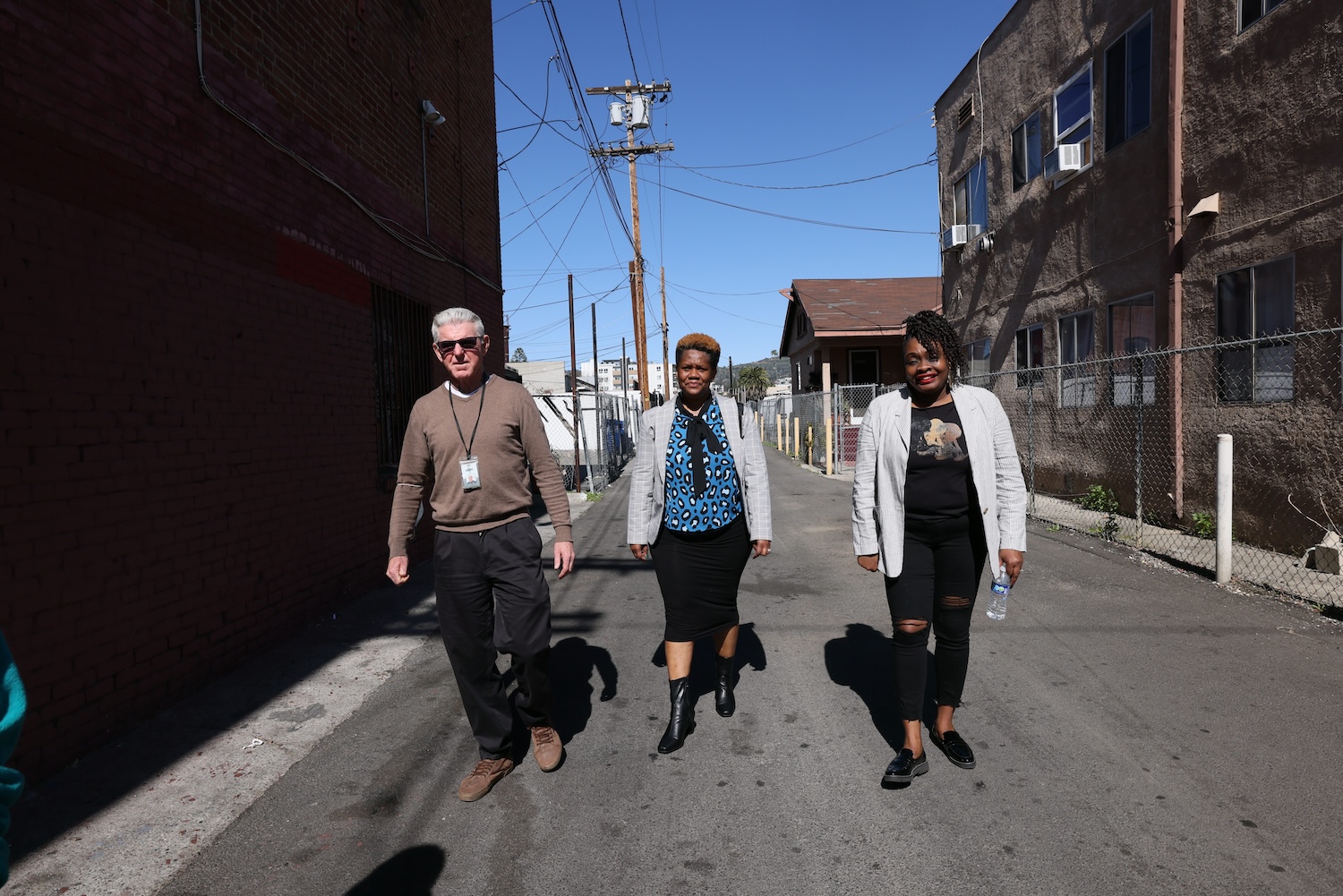 Getting people in the community back to work
We Deliver Care staff has also been able to form partnerships that can lead to jobs. "We've mapped out agencies that are a good fit," Blackwell said, noting that it has taken considerable time to build up and develop these agreements.
He listed LAZ Parking among the employers that have hired through their connections. The national company with locations in Seattle gives special consideration to applicants who have been referred by Third Avenue Project partners such as We Deliver Care. The employment agency Uplift Northwest, a nonprofit temp service that specializes in assisting those experiencing homelessness and poverty, has also been tapped to help people in the area.
"Getting people help with jobs instead of relying on crime," is a big win for Sadik Malin, another community safety ambassador supervisor, who often encounters people who have turned to selling substances because they are struggling to pay their rent and remain housed. 
For those who are unhoused, not having an address is a big barrier to employment, but some of the service providers We Deliver Care works with have volunteered to allow their addresses to be used, Davis said. Community safety ambassadors are also available for interview coaching and even offer to sit in on interviews to help the person feel more comfortable, or to provide context in the event the applicant has a criminal record.
More work to do 
It's important to be realistic about what is possible considering the depth of the problems that so often come with poverty and homelessness. We Deliver Care's team recognizes that while there are a lot of resources out there, there's also a lot of red tape that makes their job difficult. Staff may meet someone who wants to go into detox, for example, but by the time there is a bed available, that person can't be found. Or someone may go to detox and get clean but then struggle to find shelter beds or other safe housing options when they get out.
Still, there is no question that We Deliver Care and the multi-agency Third Avenue Project are making a difference. Blackwell is hopeful the initiative will be able to expand into operating day centers that will give people a place to go. "Day centers could mitigate the prevalence of loitering and congregating," he said. He envisions the centers being staffed by 10 to 15 agencies — kind of a one-stop-shop for services — which would prevent duplication and save money. 
"There needs to be somewhere for people to go during the day," he said. "They just want to sit down and be around people that they know." 
We Deliver Care and its partners are working hard to make the best of a complicated situation that's playing out in cities across the country and around the world. By being out on the street and building relationships with people, community safety ambassadors provide a real alternative to calling the police on a neighbor who may be in crisis — making those streets feel safer for everyone involved. And their example could well chart the course for other cities dealing with the effects of rising poverty and strained relationships between neighbors and the police.  "There are the same issues in different places," said Brown, a community safety ambassador supervisor. "People are battling with addiction and struggling with housing everywhere." 
On Seattle's Third Avenue, project leaders are encouraged by the early results. "We're just looking for win-win, where we can assist the neighborhood, and give a heightened level of care," Daugaard said. By showing they care and offering resources — be it a bottle of water or a bed — the program is improving people's lives and serving the neighborhood along the way.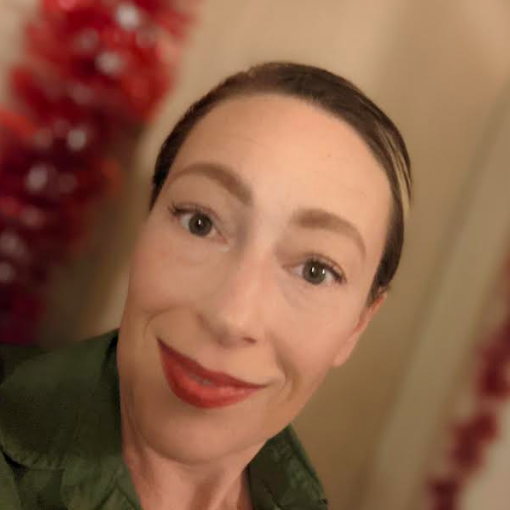 Riya Anne Polcastro is an author, photographer and adventurer based out of the Pacific Northwest. She enjoys writing just about anything, from gritty fiction to business and environmental issues. She is especially interested in how sustainability can be harnessed to encourage economic and environmental equity between the Global South and North. One day she hopes to travel the world with nothing but a backpack and her trusty laptop.