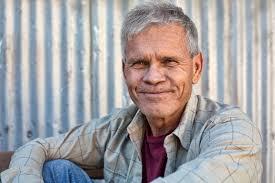 By Maura Dilley
About six months ago, Patagonia, a global leader in sustainable apparel, dissolved its sustainability department. This is a development Rick Ridgeway, vice president of environmental affairs, is very proud of. Patagonia, the iconic outdoor apparel company founded by Yvon Chouinard in 1973, has lead the apparel industry's exploration of sustainable design, production and end-of-life for textiles. The company's path is hard won, lit by metrics and guided by sages of social innovation.
Start by measuring
Four years ago, when Rick helped found the
Sustainable Apparel Coalition
and its apparel database the
Higg Index
, he didn't anticipate the index's greatest strength – enabling creative competition. First sight of this superpower came early when the coalition completed the tool to measure the environmental performance of a brand overall.
When that tool was released, teams from about 30 companies gathered in a workshop to assess their operations. The assessment measured environmental impact throughout the supply chain, assessing the company from the design of a product, manufacturing, packaging, distribution, use and care and finally the end-of-life of the product.
The first time the aggregated results were posted side-by-side for each company, participants gasped. Everyone in the room could see each impact and how their brands measured the other cohorts. Rick saw teams become electrified; they were taking notes and conferring with each other about the results. Patagonia was not spared from a surprise behind the curtain; space for improvement was evident in packaging and transportation. For the first time in this industry, people could compare their successes on equal ground with competitors and the desire to improve was instant.
Taking the assessment results back home to Ventura, California, gave the sustainability team means to petition for greener work in packaging and transportation. Even with a sustainability leader like Patagonia, the act of benchmarking against the industry allows for the management of impacts in a way that was previously haphazard and non-strategic.
Making, then un-making, the sustainability department
There seems to be a common evolutionary path of an organization as it advances down the sustainability road, a path that Patagonia also took, albeit at a gallop. The most common progression along this path begins with a CEO, who for one reason or other decides that the company needs to get involved with sustainability. To manage this, the CEO hires someone to be in charge of sorting out sustainably for the whole company; this lonely person has limited power and quickly becomes impotent to the cause. Yet, the company's sustainability awareness still grows with the times and the company warms to reducing costs and improving brand with better sustainability practice. As such, a Sustainability Department is born. This is the stopping point for most brands: top-down, departmentally-isolated innovation towards sustainability. Patagonia felt the inculcation limitations with this framework and, six months ago, took first-mover advantage again and decentralized their company's sustainability management.
In a panel discussion at Social Innovation Summit 2014, Rick, paraphrasing Plato no less, said Patagonia aims to: "Lead and examine life, to keep asking more questions until Patagonia can understand the full footprint of the company through the entire supply chain. Every material and process has to be vetted and improved. That's an enormous job, that's why the work needs to be decentralized. The ultimate goal is to integrate innovative sustainability thinking, values and goals into every employee. This should be the same for any company."
Making decentralization work
Patagonia reorganized itself to match frameworks set up by leading ratings and certificate leaders. Sustainability team members with environmental materials expertise were moved into the materials department, and folks with social labor and environmental impact skills are now installed in the design department -- advising on the impacts of design choices at the drawing board. Still firmly convinced by the power of metrics and measuring progress, the new teams are organized around the same principals of the Higg Index suite of tools, developed collaboratively at an industry level with the Sustainable Apparel Coalition. There are teams watching:


Operational footprint of the company, done using the B Corp assessment;


Environmental impact of the company in the supply chain;


Social labor impact of the company;


Impact of the products on a product-specific level.
The merits of the decentralized approach are emerging with time, refinement and application but early reviews are good.
Why this sort of leadership matters
Patagonia uses its company as a platform for experimentation on how business can serve the environment that powers it. Its mission does not end at product alone. With the recent launch of
$20 Million and Change
, an internal fund to help like-minded, responsible startup companies bring about positive benefit to the environment, it is evident that this intrepid work -- chipping away at old models and protyping new ones -- matters for the environment as much as it does for business overall.
Like David Brower said, and is often repeated in the leafy corridors at Patagonia HQ,"There is no business on a dead planet."
Image courtesy of Patagonia
We maintain a strong staff of reporters and guest authors in various locations with an interest in your subject matter. Get in touch with us if you would like to have one of our writers present at your event to cover it and write up big picture ideas that transpire or interview conference speakers and attendees on the air. If we don't have a contributor in your area we're happy to work with someone you know.