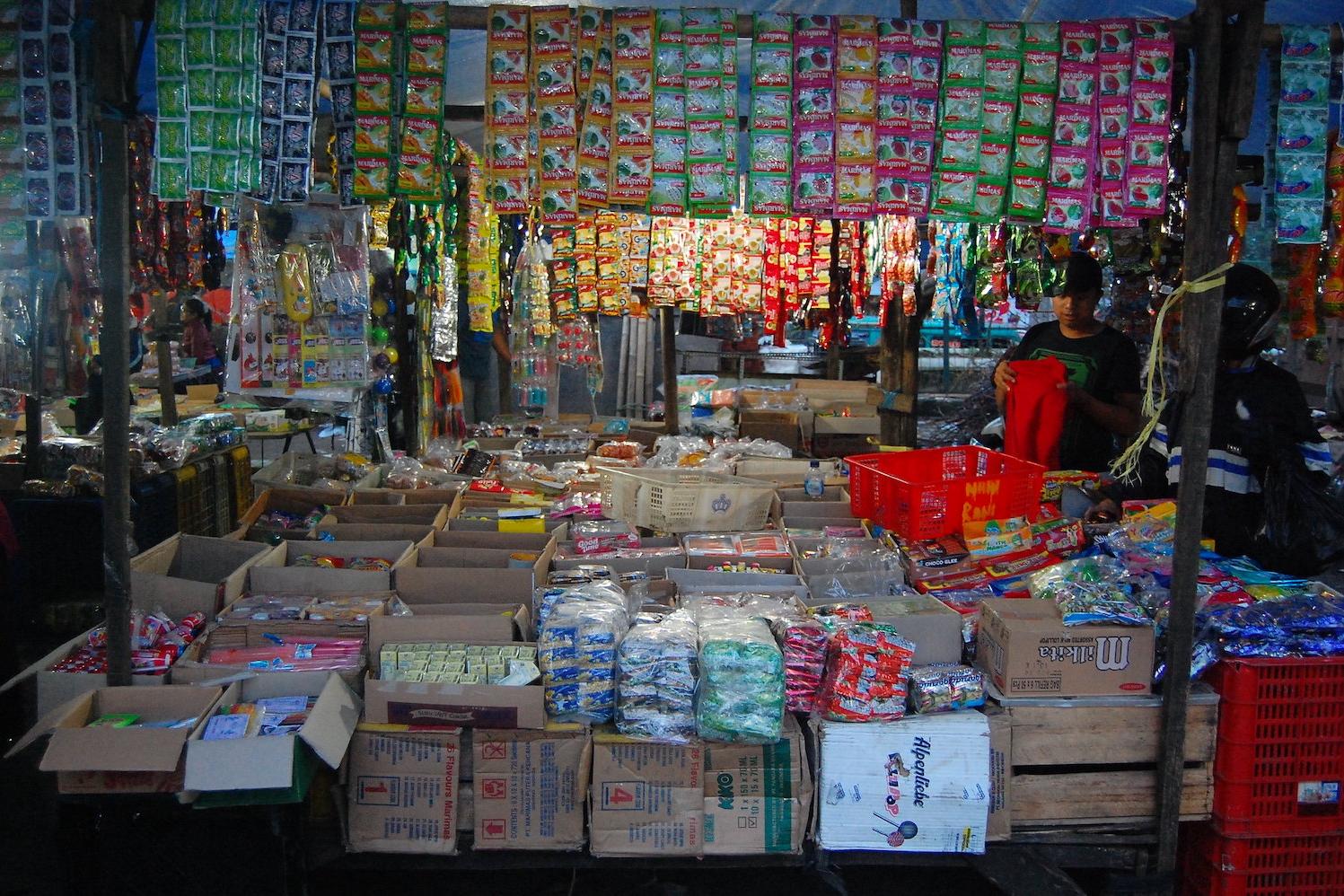 Sachets containing single-use servings of liquid or gel products, like soap and shampoo, for sale in Indonesia. (Image: Ikhlasul Amal/Flickr)
In 2016, a groundbreaking report from the World Economic Forum revealed the world's oceans could have more plastic, by weight, than fish by 2050 if nothing changes. It was part of a growing chorus raising alarms about the flow of plastic from consumer products into waterways and oceans around the world. Specifically, consumer goods brands were seen as key actors in creating solutions to save our oceans.
At the Our Ocean Conference in Indonesia in 2018, one of the world's largest users of plastic packaging shared details about its ambitious and innovative effort to address one of the biggest plastic waste challenges in the developing world: the sachets used to package small quantities of household products like detergents and soap. To much fanfare, Unilever announced it would begin operating a factory in Indonesia using a new chemical technology called CreaSolv to recycle sachets — giving hope the plastic pouches could, in the future, become part of a circular system. 
"Billions of sachets are used once and just thrown away, all over the world, ending up in landfill or in our waterways and oceans," said David Blanchard, Unilever's chief research and development officer, in a statement announcing the plan. At the time, he said Unilever aimed "to scale the technology with industry partners, so others — including our competitors — can use it."
The company also announced an investment into crowdsourced solutions for sachets and a plan to make all the plastic packaging it produced either compostable, recyclable or reusable by 2025. It seemed the company was serious about ending its dependence on single-use plastic. 
But Unilever quietly scrapped the chemical recycling pilot earlier this year, citing insurmountable logistical, financial and technical challenges. TriplePundit reached out to learn about what happened and received this response from a spokesperson via email: "We're working on a range of solutions to reduce our use of multi-material sachets … This is a complex technical challenge, with no quick fixes, and we are fully committed to working with industry partners and other stakeholders to develop viable, scalable alternatives that reduce plastic waste."
For those looking to solve the plastic crisis, the lack of context about why the CreaSolv effort didn't work was disappointing. 
"Unilever's management has acknowledged the detrimental effects of plastic sachets in Asia," said Devayani Khare, Asia communication officer at the nonprofit Break Free from Plastic. "Yet the corporation's actions have fallen far short of the mark when it comes to actually tackling the issue. We still don't have viable solutions to plastic sachets."
The problem with sachets
Sachets are small, soft plastic pouches that can hold small amounts of liquid or gel products. For Unilever, sachets are a way to sell cosmetic products — including soap, shampoo and conditioner — in single-use servings in the developing world. If you spend time in Southeast Asia, Latin America or Africa, you'll quickly grow familiar with the sight of sachets for sale at roadside stalls seemingly everywhere. 
Like most flexible packaging, sachets are made of multiple materials that are highly challenging to separate, and no mainstream solution exists to recycle them. Because they are typically sold in developing countries, and in rural areas, there often isn't even an effective waste management system to collect them. The result is sachets ending up as litter, where they can easily flow into waterways and our oceans. Among the many problematic pieces of packaging out there, sachets are among the most challenging and pressing.
While plastic sachets are a big issue in the developing world, they're a problem in the United States, too. The most common place that consumers encounter them is in fast food, where ketchup, mustard and other condiments are packaged for single use. Like their counterparts in Indonesia, they can't be recycled using traditional methods, such as the systems that exist for plastic beverage bottles.
There are two ways to approach the sachet challenge. One would be to eliminate their use. But because of the popularity of sachets in remote regions, and the lack of alternative ways for major brands to sell their goods to those consumers, most big brands have focused on finding a way to make these mixed, multi-layered plastics recyclable. Some, like Unilever, looked toward a nascent technology: chemical recycling.
Traditional mechanical recycling methods generally clean, melt down, and then reconstitute a single type of plastic, like polyethylene terephthalate (PET), which is commonly used for beverage bottles. Chemical recycling, on the other hand, breaks down complex plastics and multi-material packaging into constituent parts. 
"These technologies can be broadly lumped into three big categories: purification, depolymerization and conversion technologies," said Anja Brandon, a material scientist now with the nonprofit Ocean Conservancy. 
Purification turns hard-to-recycle plastics into usable polymers for other applications. Depolymerization converts plastics into non-plastic chemicals for a variety of uses. And conversion turns plastic into fuel to be used in chemical or industrial applications. One thing they all have in common, though, is their complexity.
"Chemical recycling technologies have much, much larger climate footprints than mechanical recycling," Brandon added.
This creates two challenges: cost and scalability. The CreaSolv project used a type of purification technology. But to address the amount of sachets in just Indonesia, the effort would have to be expanded to several plants across the country. This cost could make scaling the technology a challenge and, based on the background TriplePundit received from sources like Brandon, may have played a role in the project's demise.
Technology alone isn't a solution 
To many, the news about the failure of the CreaSolv pilot shows the limitation of recycling technology as a solution for hard-to-recycle plastics and multi-material packaging like sachets. 
"There is an urgency for Unilever and other food and consumer companies to quit sachets," Khare said. "Silence is insincerity when corporations advertise certain values but are not as sincere in their actions."
A completely different paradigm is needed to really solve the problem when consumer companies sell products in developing markets. Instead of producing and selling millions of sachets in regions without effective waste management systems, Unilever and others are challenged to ensure the waste created from their sales can be handled properly, and not end up in the environment.
One way to ensure this? Extended producer responsibility, or EPR. In most markets today, companies can sell sachets, bottles, and other single-use plastic and then ignore when that plastic ends up in the environment, harming marine life or polluting waterways. EPR mandates that companies take responsibility for plastic packaging even after it's sold to consumers. The PET bottle fees we pay at grocery stores in many U.S. states, which are factored into the price we pay, are an example of an EPR system in action. The goal is to create a system that supports the recycling and recovery of bottles before they end up in landfills.
Historically, many consumer brands have opposed strict EPR, whether in Indonesia or in the U.S., instead promoting technology as a solution. That has changed in recent years, as industry groups like the Consumer Goods Forum are, partly due to consumer pressure, open to adopting some form of EPR. This is a sign that, perhaps, the tide is really starting to shift.
"Unless Unilever switches their packaging system, they will not solve the plastic waste problem in Indonesia," says Ibar Furqonul Akbar, who leads the plastic work at Greenpeace Indonesia. "Many consumer brands, they just want to rely on recycling itself, but they don't consider reduce or … reuse in the first place."
One lesson to learn from the Indonesia pilot is that technology is not always the solution and simple models around things like reuse can work better, especially in emerging economies. 
"Perhaps eliminating these single-use sachets and prioritizing sustainable packaging alternatives would be better for Unilever," Khare added. 
In fact, reuse is promoted by local brands across Indonesia, with zero-waste stores selling locally-made shampoo, soaps and conditioner — the main products sold in those sachets — in reusable containers. Now in several cities, these stores are expanding even into the countryside. Similarly, refill and reuse systems are being set up to reduce single-use plastics in Africa and Latin America, but thus far these local efforts haven't received adequate backing from global brands
The main reason that companies are hesitant to embrace reuse and refill systems? The cost. Plastic is cheap and easy to ship to remote regions. The unfortunate reality is that going to a refill shop can often cost more than buying single-use sachets from a street vendor in places like Indonesia. The cost of circularity is borne by the consumer, not the polluters. 
Meanwhile, many brands are still pushing recycling technology as a stand-alone solution. Last year, PepsiCo invested $35 million in a closed-loop local recycling fund. Colgate, Coca-Cola, Keurig and others are also putting millions of dollars into so-called next-generation recycling technologies. Whether they succeed or end up as costly delays, like the CreaSolv sachet recycling project, remains to be seen. But can we afford to wait?
That is why advocates are calling for a system change. "Recycling is not impact-free," said Lynn Hoffman, co-president of the zero-waste social enterprise Eureka Recycling, during a recent online press conference on chemical recycling. "It takes a lot of energy, water and doesn't remove toxins. Recycling mitigates harm of waste and extraction, but not as much as reuse."
Unilever has taken some steps in the right direction and says it wants to move toward a circular system while also expanding re-use and refill systems. 
One thing we can take away from all this? In the future, highly non-recyclable plastics, like sachets, should only be sold if and when a fully circular and sustainable system is developed. Otherwise, they'll end up in our environment, causing harm to us all — and to the marine world, already facing dire stress due to climate change.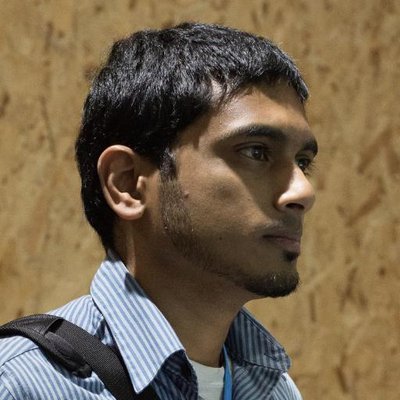 Nithin Coca is a freelance journalist who focuses on environmental, social, and economic issues around the world, with specific expertise in Southeast Asia.